2014 in Review: The Slackerwood Top Ten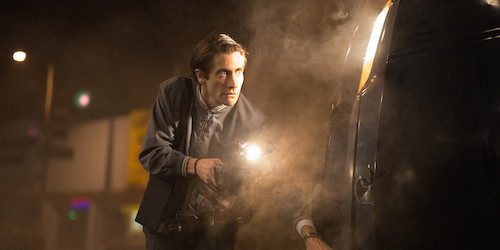 Just in time to be entirely irrelevant in terms of Oscar predictions, the Slackerwood contributors have voted on their top ten 2014 films. I think our picks are much better than the ones the Academy nominated for Best Picture (they didn't even pick ten this year, did they).
Our criteria were very laid-back -- it is called Slackerwood, after all. Eligible films included movies released in Austin in 2014 and movies that had a limited release for awards purposes in 2014. Ten contributors (including myself) each submitted a top ten list, and I tallied up the votes. No, I did not stuff the ballot box, as you can see by the absence of Snowpiercer on the list.
The first and second movies on this list were one point away from one another in the final tally. And of the ten films on the list, only two had votes from five contributors -- the first and fourth. Everything else had four or fewer votes. The list includes one movie shot in Austin, one movie directed by a former Texan, and one movie co-starring/produced by a former Austinite. Here we go:
10. Nightcrawler (pictured at top)
"... a slick thriller, even though it plays out like a gritty B-movie. ... The world of Nightcrawler is not exactly firmly grounded in reality, but it takes a slightly elevated, pitch-black look at a world where having questionable morality is celebrated as long as it increases the bottom line." -- Matt Shiverdecker (full review)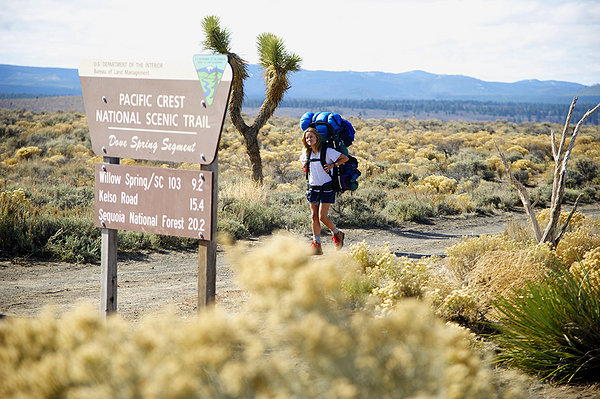 9. Wild
"How pleasing it is to see a mainstream, openly feminist film in which a woman can be imperfect, yet so very real, and create her own version of a happy ending. With evocative imagery and a no-frills performance from [Reese] Witherspoon, Wild is one of the best films I've seen this year." -- Elizabeth Stoddard (full review)
8. Ida
"In 1960s Poland, a young nun discovers a disturbing secret about her family's past. Pawel Pawlikowski's stark black-and-white film is a provocative meditation on the horrors of war, with an impressive debut by Agata Trzebuchowska in the titular role." -- Don Clinchy (Don's top ten)
"The stairs in the hotel lobby, the placement of Anna's head in the frame -- there are artistic touches here. The cinematography -- boxy as it may feel -- reflects how Anna keeps herself apart." -- Elizabeth Stoddard (full review)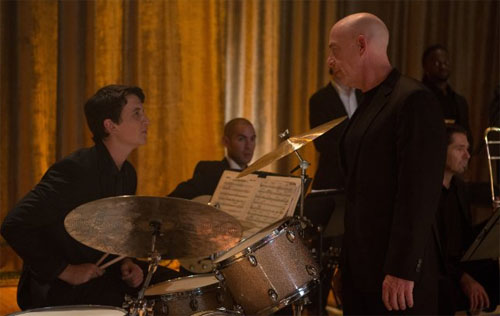 7. Whiplash
"The electrifying Whiplash is a battle of wits between a talented young drummer and his maniacal teacher at a prestigious music conservatory. Whiplash is frenetic and exhausting -- but what a glorious ride it is, with powerhouse performances from Miles Teller as the obsessive drummer and J.K. Simmons as the bullying band leader who tries to motivate his students by scaring the hell out of them." -- Don Clinchy (Don's top ten)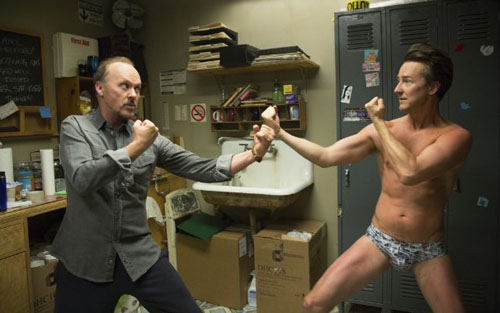 6. Birdman
"Birdman lays bare the actor's struggle to create meaningful art as opposed to the lure of becoming a sellout. It smartly satirizes celebrity's changing relationship with fandom through the rise of social media. Satire and homage, comedy and tragedy, Birdman presents the act of creation as metaphor for the act of creation while it explores the self-destruction required to bring it about." -- Mike Saulters (full review)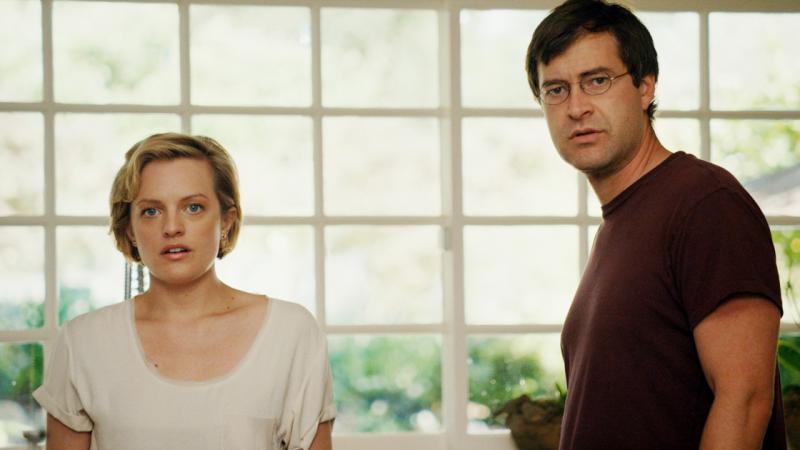 "Director Charlie McDowell proceeds to take us on an 84-minute journey of head-scratching, surprise and the constant muttering of 'What the...?!' This story is unlike one I've seen in a while, which I think is largely in part due to the great writing by screenwriter Justin Lader. Coupled with a powerful score and some clever hidden special effects, this film ended with me laughing out of shock from all of the plot twists thrown my way." -- Marcelena Mayhorn (full review)
"... the twist was better than damn good and The One I Love is in no way 'another one' of anything. It changes genres, moves in unexpected directions, and still is sneakily about the changing ways in which couples perceive one another, without being maudlin or grim." -- Jette Kernion (Jette's top films)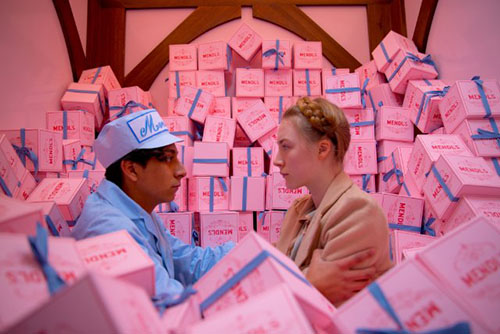 "... The Grand Budapest Hotel is not a bad movie, at least by non-Wes Anderson movie standards. Its brisk pace comes at the expense of depth and character development, but feels right for a chase film. Anderson's saturated, meticulous and unmistakable visual style is in full force; in this respect, his fans won't be disappointed. Most of the jokes work. And the eclectic musical score is also pure Anderson (actually, pure Anderson collaborator Alexandre Desplat ...)." -- Don Clinchy (full review)
"The funny thing about Wes Anderson's latest movie is that I thought it was regrettably shallow until about 25 minutes after I saw it -- a pretty piece of confectionary, nothing more ... suddenly the penny dropped as I realized how much it's about the decline and death of Romanticism. Yes, Romanticism died before this movie is set but that's kind of the point." -- Jette Kernion (Jette's top films)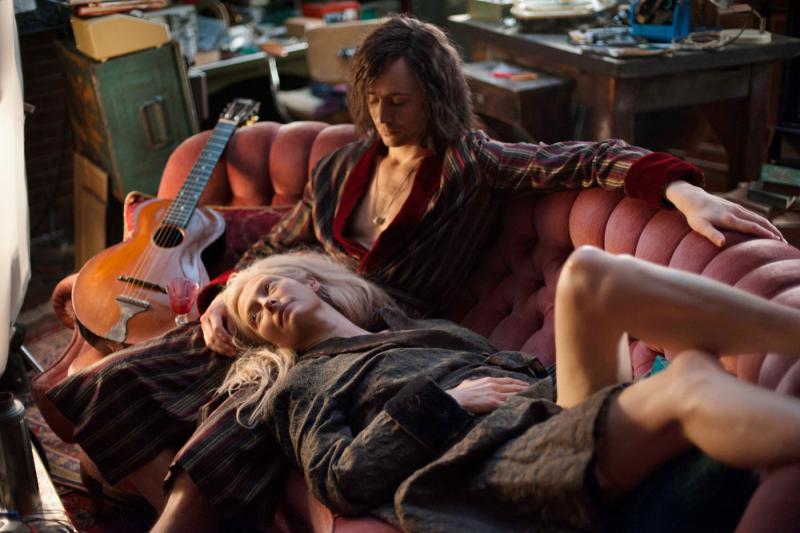 "I'm not sure that I would classify this movie as a vampire film, but rather a romance story. I found myself longing for the type of relationship that Adam (Tom Hiddleston) and Eve (Tilda Swinton) share. Two creatures of the night that have been together for centuries, the film shows us what life is like for them in the modern world. And it's not what you'd expect: it's quiet and simple, although the two have more money than most average households. (I guess financial gain is a perk of being a vampire.)" -- Marcelena Mayhorn (full review)
"I wasn't expecting a dark vampire story to be so life-affirming. Filled with smart observational humor, I loved every frame of this and, for my money, it's Jarmusch's finest work." -- Matt Shiverdecker (Matt's top ten)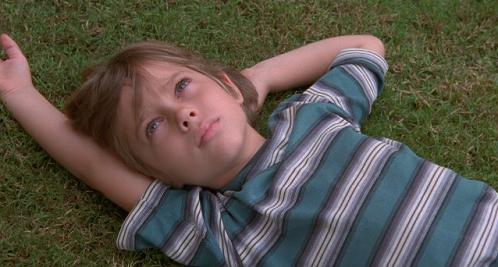 2. Boyhood
"Boyhood is such a well-crafted journey of storytelling that I didn't realize how much time had actually passed until leaving the theater." -- Debbie Cerda (Sundance review)
"It's deceptively simple and incredibly impactful. This is a film that will be discussed for years to come and I think that repeat viewings only enhance its power." -- Matt Shiverdecker (Matt's top ten)
"It took 12 years to make Boyhood. After seeing it, it took me about 12 seconds to declare it one of the best films ever made." -- Don Clinchy (full review)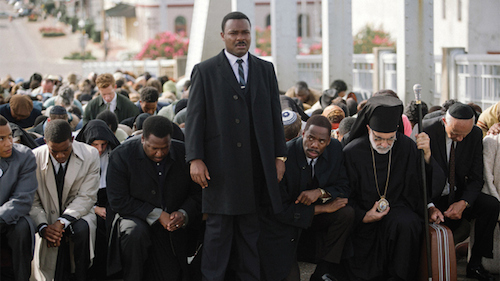 1. Selma
"[Ava] DuVernay's Selma is an elegant construction, inspiring and heartwrenching in its portrayal of these events, but tempered with bits and pieces of humor throughout. Frankly, I believe it is an important work and one of the best films I've seen in recent years." -- Elizabeth Stoddard (full review)
"Historical biopics often seem to follow the same tropes and general storylines. ... But this movie about the Selma protests and Martin Luther King, Jr. is electrifying. It is relevant in surprising ways. I saw this during a press screening and in one scene, an unexpected action 'sucked all of the air out of the room,' to quote my colleague John Gholson." -- Jette Kernion (Jette's top films)
"David Oyelowo's performance is the stuff of legends and Bradford Young proves yet again that he's one of the greatest working cinematographers. Even the smallest roles are expertly cast and the film has a strength that is worthy of its subject." -- Matt Shiverdecker (Matt's top ten)