Slackerwood: Where We're All Going (We Hope)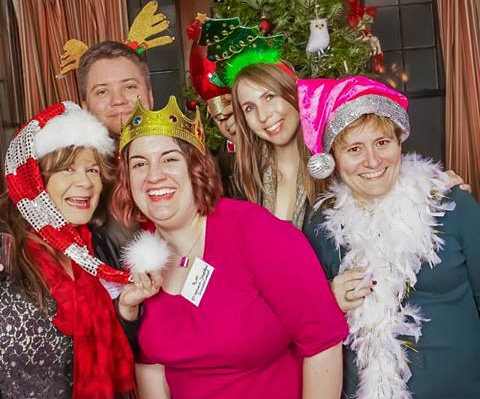 I originally said that today -- Wednesday, May 27 -- would be the last day Slackerwood would publish new content. But we're going to finish tomorrow instead. As I've said often, well, it is called Slackerwood after all. So please come back on Thursday for a farewell and one final Lone Star Cinema that I always said I would write and never did (until now).
I'm very pleased that we'll still get to enjoy writing from Slackerwood contributors at other websites. Of course, this list is subject to change, but here's what I know right now:
Caitlin Moore
Caitlin wants to watch more movies -- keep an eye on her Letterboxd account -- and is still deciding what/where she'll write next.
Debbie Cerda
Debbie's working for the Other Worlds Austin film festival as a programmer and outreach director, and is contributing to its blog. She's also programming a new "Film on Tap" series for Independence Brewing Company. She's planning additional freelance entertainment writing but hasn't yet decided on an outlet.
Don Clinchy
Don plans to continue his TAMI Flashback column at an as-yet-unconfirmed outlet. We both really like the column and are working to find it a new home. I'm hoping someone will convince Don to write the occasional movie review (but no more Adam Sandler, Don has suffered enough).
Elizabeth Stoddard
Elizabeth will be writing for Cinapse. With luck, she'll work with editor Ed Travis on columns like Lone Star Cinema and The Stars at Night.
Frank Calvillo
Frank will also be contributing to Cinapse. This reminds me of the time Austinist imploded and I managed to bring Caitlin and Matt to Slackerwood. I'm betting Cinapse will have the same great outcome I did.
Jordan Gass-Poore'
Jordan is working as an intern this summer for the Arkansas Democrat-Gazette. This fall, she'll be a student teacher in a Central Texas high school. And in December, she plans to graduate from Texas State with two Bachelor of Arts degrees, in English and mass communications.
Marcelena Mayhorn
Marcie recently moved to Los Angeles to focus on a career in television writing (for TV, not about). She's writing scripts and seeking opportunities within a writer's room.
Matt Shiverdecker
Matt will continue to review movies occasionally for Paste, and if we're all lucky, will cover more local film festivals for the Austin American-Statesman.
Mike Saulters
Mike will be continuing to contribute reviews and fest/event coverage to Ain't It Cool News.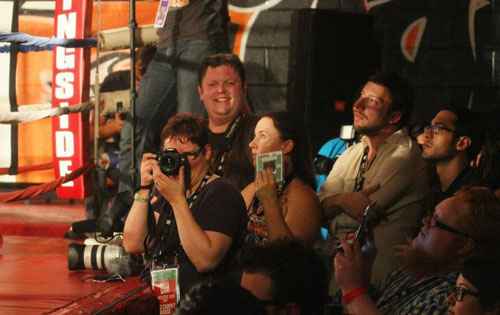 Jette Kernion
Jette has no firm plans but is looking forward to spending more time writing. She is currently seeking freelance work as a film critic and entertainment journalist (subtle hint there). I really hate writing about myself in the third person.
[Photo credit: "Slackerwood Gang at 2013 Drafthouse/Fons Holiday Party" courtesy of Fons PR. "Debbie interviews Jason Bateman" by J. Kernion. "Jette at Fantastic Fest 2011" by Eugene Hsu. All rights reserved.]