2014 in Review: Matt's Top Ten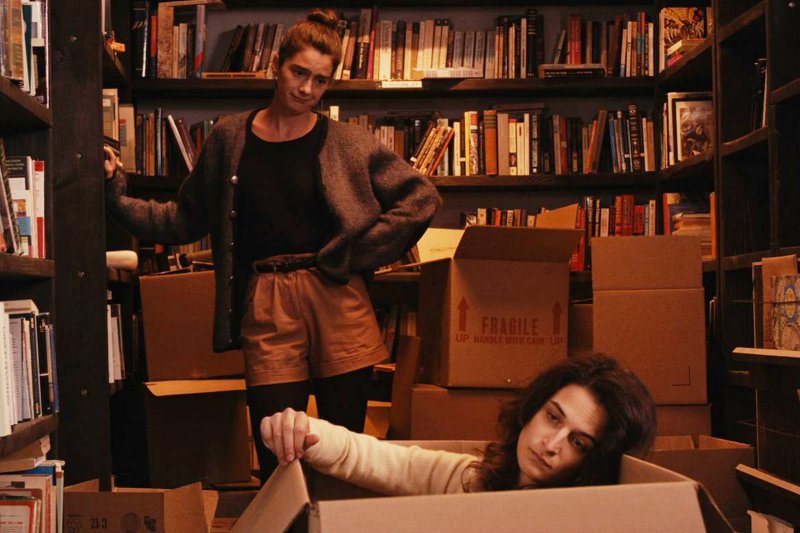 As each year ends, I hear from friends who say, "It was a really mediocre year for movies." While I know I watch more movies than your average person, I never understand that argument when it's presented to me. There's no question that I'm spoiled by living in Austin and being able to attend several film festivals a year, but even when I tried to make a Best of 2014 list, I struggled to put together anything less than a Top 30. For this post, I've narrowed it down to just my Top Ten. If you're curious to see my picks beyond this, you can check out my "Favorite Films of 2014" list on Letterboxd.
To be eligible for my list, a film had to be released in the U.S. in some capacity in 2014. As a member of the Austin Film Critics Association, I was fortunate enough to be able to screen films like Selma, Inherent Vice and A Most Violent Year early, even though they didn't actually open in town until January.
10. Obvious Child -- Director Gillian Robespierre adapted her 2009 short film into this comedy that truly walks a fine line, creating an often hysterical film that deals with the life-changing topic of abortion. Jenny Slate is perfectly suited for a lead role that requires such a tightope act. When she's performing as a stand-up onscreen, her material is not just edgy, it's frequently over the edge. Some viewers may find the movie to be as well, but I loved the way it approached the subject matter. It's not easy to create a melancholy romantic comedy about a woman who has decided to terminate an unexpected pregnancy, but Obvious Child turns this very difficult decision into a relatable (and gleefully offensive) comedy without reducing it to an "issue" movie. (Elizabeth's review) (available now on home video and Amazon Prime streaming)
9. A Most Violent Year -- J.C. Chandor's third full-length feature film was overlooked by the Oscars, but I wouldn't want you to make the same mistake. I can even understand if you're not excited about the basic plot -- a husband and wife who run a heating oil business in the '80s struggle to expand amidst threats from competitors and investigations into their finances. Consider that Oscar Isaac and Jessica Chastain are outrageously good and are backed by a terrific supporting cast that includes Albert Brooks and David Oyelowo. Some have criticized it for being Scorsese-lite, but I think the movie stands solidly on its own. (Elizabeth's review) (now playing at the Alamo South Lamar, Cinemark Southpark Meadows, Regal Arbor, Regal Westgate, Tinseltown South and Violet Crown Cinema)
8. Under The Skin -- This is not a movie that you view as much as one you experience, letting it wash over you. As a science-fiction film, it's quite interesting insofar as it doesn't go out of the way to explain much of anything to you. You kind of have to accept that Scarlett Johansson is an alien and she's preying on young men across Scotland, even though there isn't a clear-cut explanation of why. To me, it just didn't matter. The film unfolds like a dream -- or, I suppose for those being pursued, a nightmare -- and the entire thing is punctuated by Mica Levi's captivating score. (available now on home video and Amazon Prime streaming)
7. The Grand Budapest Hotel -- It's always a treat to have a new film from Wes Anderson. Of his body of work, this was probably one of my least favorites, yet it's still one of the best films I saw all year. I'm not a huge fan of the variable aspect ratios employed to tell the story, but it was very enjoyable to see Ralph Fiennes play against type. It's evident he had fun with this role and his interactions with the large cast of characters (especially a virtually unrecognizable Tilda Swinton) are what really make it all work. (Don's review) (available now on home video and HBO Go with select showtimes at the Alamo Ritz)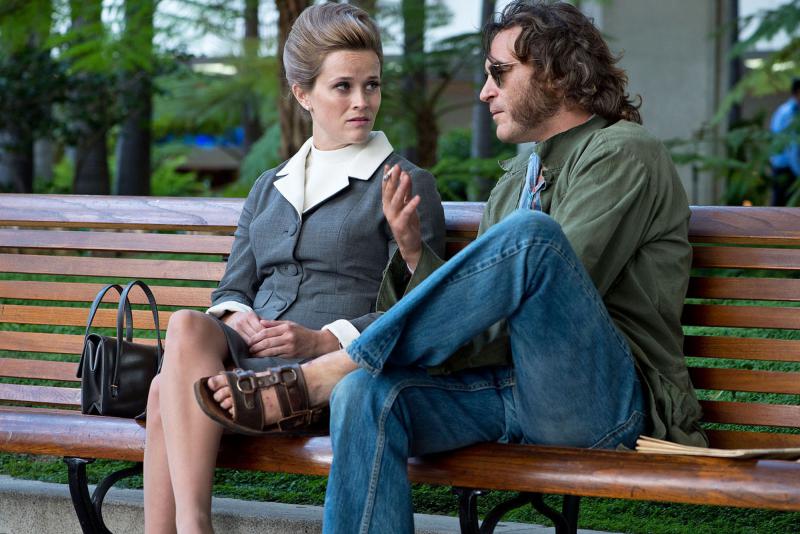 6. Inherent Vice -- It's long been said that Thomas Pynchon's novels are unfilmable, but Paul Thomas Anderson proved the industry wrong (and earned an Academy Award nomination for Best Supporting Screenplay in the process). I can't pretend to fully understand the story, but Joaquin Phoenix's hazily go-for-broke performance as Doc is one of my favorites of 2014. The overall movie is gloriously bizarre and creates the feeling of being under the influence along with our main character. Kudos to Warner Bros. for getting behind a movie that is so riduclously polarizing, even if they're unlikely to put it into wide release at this point. (now playing at the Alamo Lakeline, Alamo Ritz in 70mm, Alamo Slaughter Lane and Regal Arbor)
5. We Are The Best! -- Lukas Moodysson isn't exactly known for feel-good movies, so I was incredibly surprised when this turned out to be one of the most charming movies of the year. I know next to nothing about Swedish punk rock music from the 80s, but that didn't impact my enjoyment one bit. The young cast is outstanding and believably exhibit the punk ethos even though they likely had as much knowledge as I did about the musical passions of their characters. (my review) (available now on home video and Netflix streaming)
4. Ida -- This quiet Polish drama about a nun who goes off to visit her lone surviving family member before taking her vows features stunning black-and-white cinematography in Academy ratio. Agata Trzebuchowska's performance is one of my favorites of the year. When this film opened in town, I wrongly dismissed it as something that I wouldn't enjoy and so I missed it theatrically. That is probably my biggest cinematic regret of 2014. (Elizabeth's review) (available now on home video, Amazon Prime and Netflix streaming)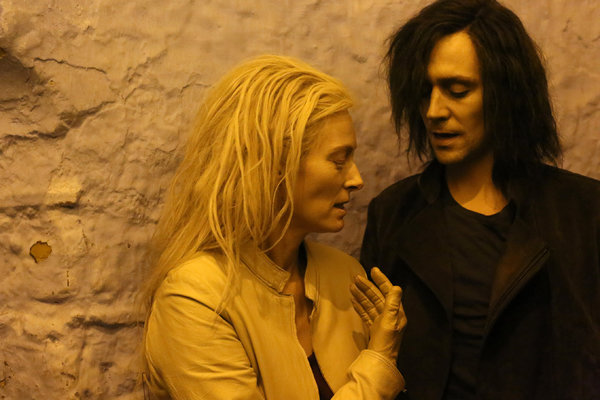 3. Only Lovers Left Alive -- Even though I am fond of Broken Flowers and Night On Earth, I've never been a huge fan of Jarmusch. I went into this one fairly blind, with only my extreme adoration of Tilda Swinton to guide me. I wasn't expecting a dark vampire story to be so life-affirming. Filled with smart observational humor, I loved every frame of this and, for my money, it's Jarmusch's finest work. (Marcie's review) (available now on home video)
2. Selma - I was a huge fan of Ava DuVernay's Middle Of Nowhere, so I was really excited to see what she would do with a historical civil rights epic. David Oyelowo's performance is the stuff of legends and Bradford Young proves yet again that he's one of the greatest working cinematographers. Even the smallest roles are expertly cast and the film has a strength that is worthy of its subject. I don't think that every single moment works (in particular, the contemporary music of the film's final montage seems incredibly out of place), but Selma is a remarkable achievement in storytelling. (Elizabeth's review) (now playing wide at area theaters)
1. Boyhood - Attending Austin Film Society's screening at the Marchesa over the summer with a cast-and-crew Q&A was my favorite theatrical experience of the year. I don't have children and I was not a child of divorce, but Boyhood resonated with me in ways that were completely unexpected. The film is getting a lot of attention for the method in which it was made, but I think what is represented onscreen is just as important. It's deceptively simple and incrediby impactful. This is a film that will be discussed for years to come and I think that repeat viewings only enhance its power. (Don's review) (available now on home video, also playing theatrically at the Regal Arbor, Regal Metropolitan and select showings at the Alamo Ritz)