Review: Only Lovers Left Alive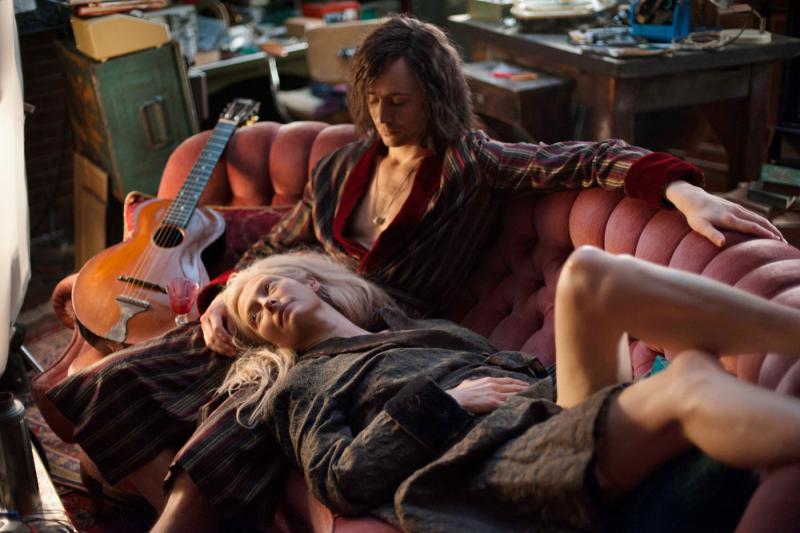 The allure of a seductive yet terrifying monster has always been the hook for me in vampire films. Usually an attractive immortal being who (in the sexiest way possible) preys upon its victims, leaving you both turned on but also scared out of your mind. I was prepared to see this happen again in Jim Jarmusch's latest film, Only Lovers Left Alive. Surprisingly though, it wasn't the case.
I'm not sure that I would classify this movie as a vampire film, but rather a romance story. I found myself longing for the type of relationship that Adam (Tom Hiddleston) and Eve (Tilda Swinton) share. Two creatures of the night that have been together for centuries, the film shows us what life is like for them in the modern world. And it's not what you'd expect: it's quiet and simple, although the two have more money than most average households. (I guess financial gain is a perk of being a vampire.)
I'm not always a Swinton fan, but something about her captivated me in this film. I think with romance stories, it's often the norm to see a nagging, emotional woman with an ambivalent, passive-aggressive male counterpart. That is not the case in Only Lovers Left Alive; in fact, the roles are almost reversed, making for a more interesting dynamic between the two. The film's soundtrack also really added to the dynamic, blending a range of hypnotic yet punk-ish notes that felt as if you were in some sort of drug-enduced dream.
Aside from Hiddleston and Swanson, actors Mia Wasikowska and John Hurt are cast as Eve's younger sister Ava (Wasikowska) and fatherly mentor Marlowe (Hurt). Ava is the only character reminiscent of the "old school" vampire, a trait both Adam and Eve find distasteful. She also seems to be the only cause of conflict in the film, ruffling everyone's feathers with her youthful way of using her immortal power.
Only Lovers Left Alive was one of the headliners in the SXSW midnight category, and has already opened in a few cities. I've heard of this movie getting flak from audiences for being "too slow" or "not having enough action." And honestly, they're all true -- however, I for one am perfectly content with the movie. I've grown a bit tired of the typical vampire flick, full of gruesome blood sucking and endless sexual innuendo. I liked seeing a story about two people who have been together forever, and the struggles they face together. It felt different and refreshing.
If you're into a different kind of vampire film, I say check it out. If you like to stick with what you know, then you should probably save your money.