2011 in Review: Mike's Best and Worst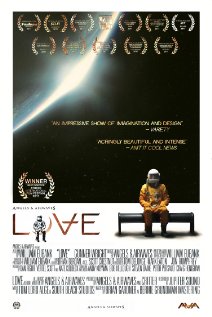 I sat down to create a top ten list last year, and found it stretched to 15. This year, my first pass found almost 35 worthy titles. When I removed from that list any films that won't actually be released until 2012 or that never received a U.S. release, I still had 26 titles, and found it impossible to put them all in exact order, but I did whittle it down to a top ten.
But before I share that list, I also want to mention notable movies in the following categories:
Best Action and Stunt Photography: Mission: Impossible - Ghost Protocol
The movie is great, revitalizing the Mission: Impossible brand. If you're going to spend $150 million, your product better look this good. The scene shot in Dubai (you know the one) alone is an achievement worthy of an award. (J.C.'s review)
Best Comedy: Horrible Bosses
This did everything right where The Hangover Part II went wrong. (my review)
Special Mention: A Very Harold & Kumar 3D Christmas (Jette's review)
Best Animated: Rango
Before Scorsese released Hugo, his love letter to film, ILM released Rango, its love letter to film lovers. I would put this against any Pixar film. (my review)
Best Remake: Footloose
Craig Brewer accomplished the unthinkable with a superb retelling of the 1984 hit. (my review)
Special Mention: Fright Night (my review)
Best Female Performance: We Need to Talk About Kevin
Tilda Swinton deserves a category to herself.
Best Male Performance: Take Shelter
Michael Shannon will deservedly take this Oscar. (Jenn's review)
Special Mention: Dominic Cooper, The Devil's Double (my review)
Best Part Two and/or Part Eight: Harry Potter and the Deathly Hallows: Part 2
Not sure where I would fit this one, but it was spectacular and actually improved on the ending of the book. (Jette's review)
Best Reboot: X-Men: First Class (my review)
Best Movie Nobody Saw: Viva Riva!
This premiered at SXSW 2011 and was released in June, but I can't find anyone else who has seen it. Currently available on Amazon. (my review)
Best Comic Book Adaptation: Thor
I loved the visuals. I loved the characters. Can't wait to see more of Thor. (my review)
Special Mention: Captain America (Elizabeth's review)
Best Boxing Movie: Real Steel
Also best father-son movie. Robots are cool!!! (my review)
Best Nicolas Cage: Drive Angry 3D
This may be his best movie ever. Couldn't top the action category against Mission: Impossible and Trollhunter, but everything about this was ass-kicking fun. (my review)
Best Horror: Tucker and Dale vs Evil
I like my horror with a healthy dose of comedy, and this one was just what the doctor ordered. (Jenn's review)
Best Film on a Budget: Love (aka Angels & Airwaves Presents Love)
This is a solid sci-fi film that looks like a million bucks but was filmed on an unbelievably tight budget. Currently available on iTunes.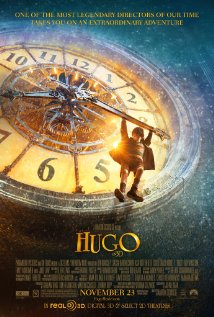 My Top Ten for 2011:
10. Melancholia (Don's review)
9. The Adjustment Bureau (Elizabeth's review)
8. The Way (my review)
7. Bullhead (Debbie's review)
6. Super 8 (Jette's review)
5. Win Win (Jenn's review)
4. The Tree of Life (Don's review)
3. Trollhunter
2. The Skin I Live In (Debbie's review)
1. Hugo (my review)

The following films were released only overseas in 2011 and not in the U.S. However, they are extremely worthy of mention:
Biggest disappointments: I felt the following movies were either over-hyped, or just didn't live up to my high hopes.
Tinker Tailor Soldier Spy -- This movie needs a field guide to explain who all the characters and code-names are. I found it flatly impossible to follow, and therefore am unable to fathom why people rate it so highly.
Immortals -- Tarsem Singh takes style over substance to new extremes.
Conan the Barbarian -- This one had promise, but faltered in the underwhelming climax.
Hesher -- My admiration for Joseph Gordon-Levitt couldn't overcome the fact that the script seems aimless and the characters unlikable, the exception being Piper Laurie.
13 Assassins -- I'm still waiting for something to happen. People sit around talking, and then they fight at the end. Not my cup of tea.
The Descendants -- Clooney brings smug to Hawaii. While not a bad film, I don't find anything here worthy of the high praise from so many people who are even putting it in their top five.
Extraterrestrial -- While I was hoping Nacho Vigalondo would wow us with unconventional sci-fi storytelling, he instead delivers an unconventional love story in a sci-fi setting.
Cowboys & Aliens -- So much buildup and star power for a story that flops around like a dying fish out of water.
Chillerama -- This was the single biggest disappointment, perhaps of the decade. So many have cried out for good anthology horror. Green and Lynch's work here is unimpeachable, but the rest of this is unwatchable.
Finally, The Very Worst of 2011:
10. Chillerama
9. Battle: Los Angeles
8. Country Strong
7. Priest
6. The Hangover Part II
5. Sucker Punch
4. Julia X
3. Bellflower
2. Zookeeper
1. New Kids Turbo