2012 in Review: Elizabeth's Film-Fest Favorites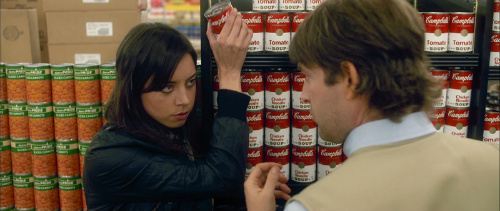 Sometimes if you randomly choose a movie at Austin Film Festival or SXSW, you stumble upon a great find. In 2012, using my typical method -- whichever movies are within walkable distance from free/cheap parking downtown and showing at times that I feel up to being around festival crowds -- I saw some sweet, memorable movies. Here are my favorites:
5. Wolf, dir. Ya'Ke Smith
This tense drama, depicting the effects of sexual abuse by a community leader on an adolescent boy, provides an intimate look into how the boy's close-knit family deals with the fallout. When I watched this at SXSW, it turned out I was sitting next to some of the actors. Luckily I had nothing bad to mutter to myself about the film. Wolf is illuminating, a film that gives great consideration to its subject matter and the characters involved. Even the character of the abuser is treated with dimension and depth. And it was filmed in San Antonio! (Mike's review)
Wolf was still making the festival rounds in November.
4. Safety Not Guaranteed (pictured above), dir. Colin Trevorrow
This one's a sharp yet sweet romantic-comedy-scifi-adventure ... genrebusting film. I knew I had to catch Safety Not Guaranteed at SXSW because Aubrey Plaza is part of one of my favorite casts on television (Parks and Recreation, duh). Her character in this film is far less cynical and bears only slight similarities to April Ludgate. Safety Not Guaranteed is a wonderful blend of so many things and the plot is original. I'm definitely eager to watch this quirky movie again. (Debbie's review)
Safety Not Guaranteed is available to watch on Blu-ray, DVD, and streaming via Amazon and iTunes.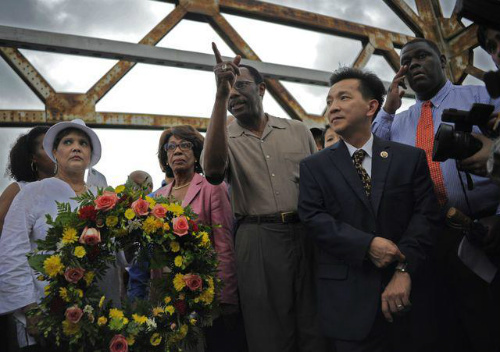 3. Mr. Cao Goes to Washington, dir. S. Leo Chiang
Mr. Cao, which screened at AFF, turned out to be one of the best documentaries I saw in 2012. Director Chiang follows earnest and idealistic Republican Joseph Cao as he represents New Orleans in Congress and encounters resistance. Even for those of us whose politics may not jibe with that of Cao, his plight is sympathetic, thanks to his personality and Chiang's direction. (Jette's review)
Mr. Cao Goes to Washington aired on PBS earlier this month. Right now, for a limited time, you can watch it streaming on the PBS website, for free.
2. The Sapphires, dir. Wayne Blair
This Australian musical is good fun, yet deals with a dark part of the country's history. I loved the romantic aspects, the musical performances, the relationships between the family characters, and Chris O'Dowd being scruffy yet adorable. I'm glad I was able to catch it at AFF, because I can't find any details about when it might screen again (or even show up on DVD/for streaming) in the States. (My review)
1. Gayby, dir. Jonathan Lisecki
Lisecki's comedy premiered at SXSW. Gayby, about two best friends (straight gal and gay man) attempting to have a baby together, is deeply endearing and often laugh-out-loud hilarious. My number one favorite festival find this year, and I just happened to check it out because I couldn't get into Sleepwalk with Me. Hooray for happy accidents! (My review)
Gayby is available on DVD, as well as streaming via Amazon. Here's the trailer:
The rest of the festival films on my long list:
[Still from Mr. Cao Goes to Washington via Facebook]