SXSW Review: Wolf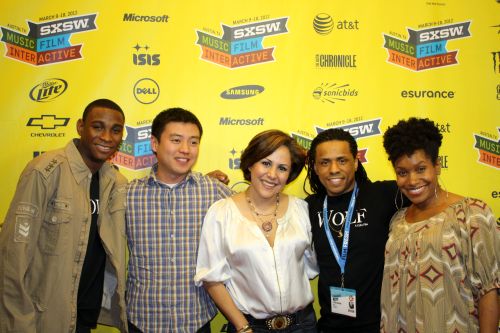 The feature film Wolf, by Texan writer and director Ya'Ke Smith, is the story of a black family dealing with the fallout from their son's molestation by the bishop of their church. I specify "black" because Smith is telling the story from an African-American cultural perspective, which informs the actions of every character. Smith shot the film in his own church, with the blessing of his bishop, after hearing the stories of many friends who had undergone similar experiences.
In his acting debut, Jordan Cooper portrays Carl, a young man dealing with feelings of confusion and rejection after Bishop Anderson (Eugene Lee), feeling guilty for molesting him, has broken off the relationship. Carl's feelings escalate until they precipitate a suicide attempt. In the hospital, his parents discover what's been going on thanks to photos and video on his phone. While they encounter opposition from church leaders in their pursuit of justice against the bishop, they also must deal with opposition from Carl.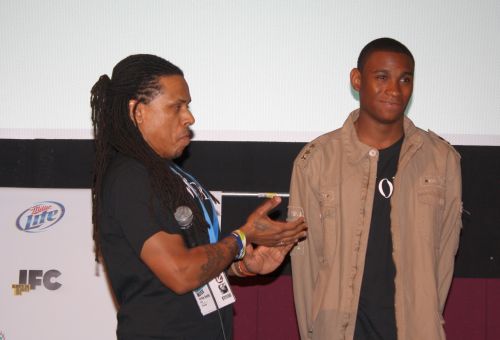 The messages Smith is trying to convey in Wolf are powerful and important, but I felt they were diluted as the script attempted to cover every aspect of the situation. The story elements included Carl's conflict, the difficulty his father has with worrying about his son's possible homosexuality, the church elders' history with Bishop Anderson, Anderson's own childhood history, and even Carl's grandmother's relationship with the church. Thus split, the script almost loses sight of Carl's struggle, and seems to indicate an idea that victims of molestation must inevitably grow up to perform such acts themselves, though Carl's parents finally tell him that's not the case.
Though it deals with a difficult topic, and regardless how effectively you feel it manages that, Wolf is executed with great sincerity and is an important film. The actors do a fine job portraying a painful range of emotions, and Smith's direction is solid. Wolf is still seeking distribution, and there is still one more chance to see it at SXSW -- today (Friday, March 16) at 4:30 pm at the Stateside Theatre.
Austin/Texas connections: Wolf was shot in San Antonio -- some of the cast members are from Austin. Read Jenn Brown's interview with Ya'Ke Smith for more details.