AFS Grants 2014: A Sneak Peek into Texas Filmmaking (Part Two)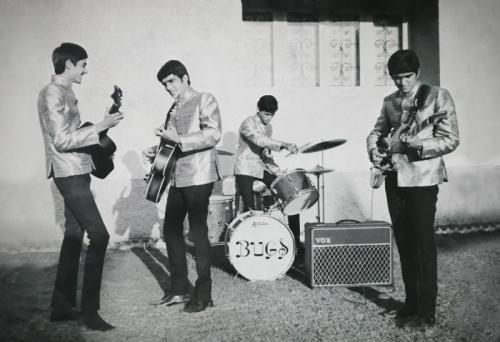 Continuing from Part One, here are detailed descriptions of more 2014 AFS Grants winners. Again, if you have info we don't, feel free to share it in the comments or drop us a line if you're involved with one of the films.
Never Goin' Back (Narrative Feature) (pictured below)
The grant: $2,500 (AFS Grant Award) for production and $5,000 (MPS Camera Award) for camera package and equipment rentals
The blurb: "In an attempt to get rent money and avoid eviction, high school drop outs Jessie & Angela embark on a day of adventure that includes dudes, drugs, booze and an ill-advised heist. Just another day in the life of your average 16-year-old girl."
The filmmaker: Augustine Frizzell was born in Texas and currently lives in Dallas. She has done quite a bit of work as an actress (her credits include Ain't Them Bodies Saints and Hellion), and she also directed the short film I Was A Teenage Girl, which screened at SXSW last year (Elizabeth's interview with her).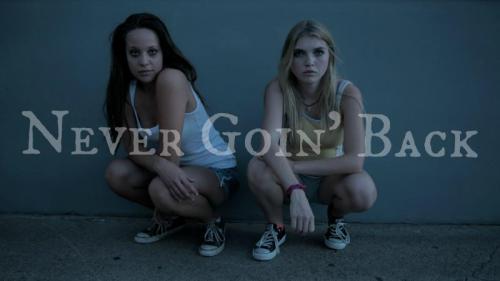 Results (Narrative Feature)
The grant: $5,000 for post-production
The blurb: "Set in the fitness industry, Results is an unconventional romantic comedy that follows two mismatched personal trainers, Trevor (Guy Pearce) and Kat (Cobie Smulders), who surrender to love propelled by the actions of a newly wealthy client."
The filmmaker: This is Andrew Bujalski's follow-up to Computer Chess, the well-received, locally shot feature that made the festival rounds last year (Jordan's interview, Jette's review). Computer Chess received post-production assistance from a 2011 AFS Grant. Bujalski, who lives in Austin, also shot 2009's Beeswax here in town.
The production: With a cast that includes Guy Pearce, Cobie Smulders, Giovanni Ribisi and Brooklyn Decker and its "fitness industry" romantic comedy description, this is completely new territory for Bujalski. Results was shot in Austin, Marfa, and New York, and Anthony Michael Hall, Kevin Corrigan and Paul Qui are also listed as cast members.
Other notes: Let's be honest, this project sounds bizarre (and I'm sure I'm not the only one who can't wait to see it).
Seadrift (Documentary Feature)
The grant: $5,000 for production
The blurb: "In 1979, the fatal shooting of a white crabber in a small Texas fishing village ignites a maelstrom of hostilities against Vietnamese fishing communities along the Gulf Coast. Seadrift inspects the circumstances surrounding the incident and its tumultuous aftermath."
The filmmaker: Tim Tsai has completed several short films and edited Yakona (my review). You can read more about Seadrift on its official site and see some cool production photos by following the film on Twitter. Here's a trailer:
Slash (Narrative Feature)
The grant: $2,500 for production
The blurb: "A teen's online erotic fiction leads him to discover truths about his own sexuality when his newfound notoriety forces him out into the real world."
The filmmaker: Clay Liford should be a familiar name to Slackerwood readers and local film fans, as he's been a cinematographer, director, producer and writer for a variety of narrative and short films including Gayby, St. Nick and Slacker 2011.
Other notes: This current feature is based on a short of the same name (pictured below) that screened at Fantastic Fest last year. Here's Debbie's interview with Liford about the initial project and more from Slackerwood about his 2011 feature Wuss. With Slash as his project in hand, Liford was also chosen to participate in the most recent AFS Artist Intensive.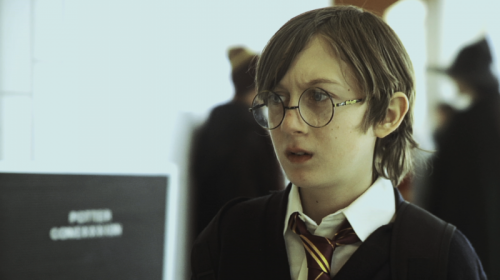 Slow Creep (Narrative Feature)
The grant: $3,000 (Kodak Film Award) for film stock
The blurb: "Mom and dad are out of town, and three teens are excited for a night of movies and sneaked alcohol. What they're not counting on is an attack from the Slow Creep."
The filmmaker: Jim Hickcox lives in Austin and is currently working on an MFA in Cinematography and Film/Video Production at The University of Texas. His other projects include short films The Rise of Kenji Gojira and Saints.
Son of a Bug (Documentary Feature) (pictured at top)
The grant: $10,000 for production
The blurb: "Son of a Bug is a feature-length documentary that explores the history of the Bugs, the first Pakistani rock band, and contested spaces of culture and religion, particularly what it means to be Muslim and Pakistani American, as revealed through the father-son relationship between former drummer-turned-Texan "Jimmy" Jumshade and his Texas-raised son, Shams-Tabraiz."
The filmmakers: Two of the few grant recipients not based in Austin, Nicole Marie Tavares and Shams-Tabraiz Muzaffar work out of Richardson and partially funded this project through a successful Kickstarter campaign.
Stumped (Documentary Feature)
The grant: $2,500 for production
The blurb: "After filmmaker Will Lautzenheiser lost his limbs to a bacterial infection, his life was derailed. With his career on hold, Will finds a new creative outlet in stand-up comedy that becomes a form of on-stage therapy. Now, a Boston medical team wants to help Will get his life back by performing an experimental, double-arm transplantation."
The filmmaker: Robin Berghaus is a prolific documentary short filmmaker who moved to Austin from Boston in 2013.
The production: The short film Stumped (pictured below) is currently making the festival rounds, and the AFS Grant will help develop it into a full-length feature.
Tower (Documentary Feature)
The grant: $5,000 for production
The blurb: "August 1st, 1966 - a lone gunman ascended the University of Texas tower and opened fire; it was America's first school shooting. Tower, an animated documentary, will explore the story of that day, and its effects over the past 50 years. Visceral first-hand accounts of those who were there, ask - How did the worst in one man bring out the best in so many others?"
The filmmaker: Keith Maitland is known for the 2009 Emmy-nominated documentary The Eyes of Me (Debbie's review), a 2008 TFPF recipient.
The production: Tower was also helped with funding by a successful Indiegogo campaign, and its production team includes Luke Wilson, Texas Monthly writer Pam Colloff and Austin producer Megan Gilbride (Love & Air Sex). This is an exciting (and historically important) project -- lots of us are excited to see how it turns out. Here's the Kickstarter video:
Untitled Higher Education Project (Documentary Feature)
The grant: $2,500 for production
The blurb: "Filmmakers Steve Mims and Joe Bailey, Jr.'s new project, now in production, focuses on contemporary national issues in public higher education through the lens of Texas' two flagship schools, The University of Texas at Austin and Texas A&M."
The filmmakers: Mims and Bailey previously worked together on Mims' feature Arlo and Julie (Elizabeth's SXSW review) and the awardwinning doc Incendiary: The Willingham Case (Don's review). Both Mims and Bailey have taught classes at UT Austin.
In addition to the features, seven short films will also receive grants ranging from $1,000 to $2,000. These projects are Dustin Shroff's Broken Arrow, Juan Pablo Gonzalez's Bury Me In The Dark, Caleb Kuntz's Florence, Catherine Licata's Housekeeping, Amanda Gotera's Middle Witch, Untitled Megalith Film by Marfa-based filmmaker Jennifer Lane, and Annie Silverstein's Skunk, which won the top prize in the student short film competition at this year's Cannes.
Several completed projects won AFS Travel Grants as well, including Pit Stop, Hellion and No No: A Dockumentary. Find the full list of 2014 AFS Grant recipients here.