AFS Grants 2014: A Sneak Peek into Texas Filmmaking (Part One)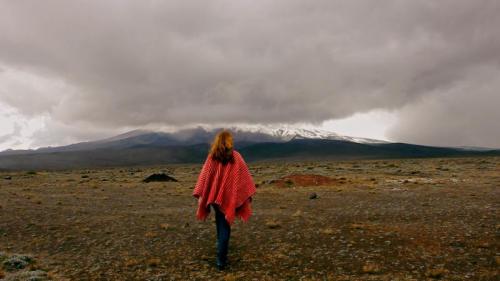 Congratulations are in order for several Austin and Texas filmmakers, as the Austin Film Society announced its 2014 AFS Grant recipients Tuesday. This year, $115,000 will be distributed to 40 individuals to help with production and distribution costs on a combined 37 feature and short films. Each year, we at Slackerwood look forward to this announcement because it provides a nice roundup of specific movies we can look forward to seeing in the coming months.
More than half of this year's grant recipients have never before received funding from AFS, and the remaining awardees include familiar Lone Star filmmakers like Andrew Bujalski, Yen Tan and John Fiege. All but three grants (not including Travel Grants) will assist Austin-based films -- there's a lot going on around here.
Here's an overview of this year's AFS Grant recipients along with a little context and background information. Let us know if you have anything to add, and feel free to reach out if you're involved with any of these projects and want to tell us more.
All That We Love (Narrative Feature)
The grant: $2,500 (AFS Grant Award) for production and $5,000 (MPS Camera Award) for camera package and equipment rentals
The blurb: "The death of a beloved pet compels a middle-aged man to examine the fragility of his present relationships."
The filmmaker: Director Yen Tan used to live in Dallas but now calls Austin home. He's best known for Pit Stop (Debbie's review), a 2011 and 2013 AFS Grant winner (for production and then distribution costs), screened at Sundance and SXSW, and won the Texas Grand Jury Prize at the Dallas International Film Festival.
The production: The film is written by Tan and Clay Liford (also an AFS Grant recipient this year, as you'll see below), and it's produced by Jonathan Duffy and Kelly Williams, who worked on Pit Stop and Hellion.
Other notes: Tan recently collaborated with Dallas/Fort Worth filmmaker and Pit Stop co-writer David Lowery on a short film, Until We Could, which screened at Outfest in Los Angeles.
Anthropocene (Documentary Feature)
The grant: $2,500 for production
The blurb: "Through the stories, emotions and visual poetry found in humanity's complex relationships with nature, Anthropocene visits every continent on Earth to create a provocative portrait of a new geologic era marked by the sixth mass extinction of species, and the permanent imprint of human beings upon every aspect of the planet."
The filmmaker: John Fiege is an Austin resident, University of Texas Film graduate, and previously received AFS Grants for two feature docs: Mississippi Chicken in 2004 and SXSW 2013 selection Above All Else (Don's review, Elizabeth's interview). Fiege has also worked as a cinematographer on locally made films No No: A Dockumentary, Inside the Circle and The Least of These.
Any Rough Times Are Now Behind You (Narrative Feature) (pictured at top)
The grant: $5,000 for production
The blurb: "After a sports fix goes wrong and his accomplice is murdered, Charlie Moore flees Texas to South America where he tries to hide out and start anew in the highlands of the Andes."
The filmmaker: Alex R. Johnson is Austin-based, and his debut feature Two Step was filmed in Austin and screened at SXSW earlier this year. In his review, Don called Two Step a "taut, horrifying piece of crime noir" and enthusiastically recommends it, so we have high hopes for this latest feature.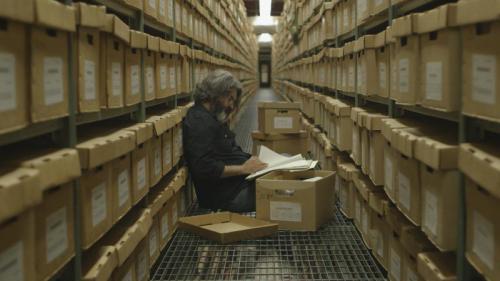 Booger Red (Narrative Feature) (pictured above)
The grant: $10,000 for post-production
The blurb: "A veteran reporter searches for the truth behind the largest child-sex ring in Texas history. On his journey through the bowels of East Texas, he discovers that the allegations at the root of his investigation might have never happened."
The filmmaker: Austin filmmaker Berndt Mader has been a part of a variety of notable local film projects, including Winnebago Man, Prince Avalanche and Slacker 2011. He also wrote and directed 5 Time Champion, which premiered at SXSW 2011 (Don loved it -- here's his review). 5 Time Champion was made with the help of a Texas Filmmakers' Production Fund Grant (TFPF) -- now known as the AFS Grant.
Boom Town (Documentary Feature)
The grant: $2,500 for production
The blurb: "Texas' booming $67 billion construction industry is hailed as a recession-proof economic miracle. Boom Town witnesses the impact of dangerous underpaid working conditions of the industry's exploited labor force."
The filmmaker: This is the feature directorial debut of native Austinite Chelsea Hernandez, whose previous work includes directing the documentary short See the Dirt and producing The Road to Livingston.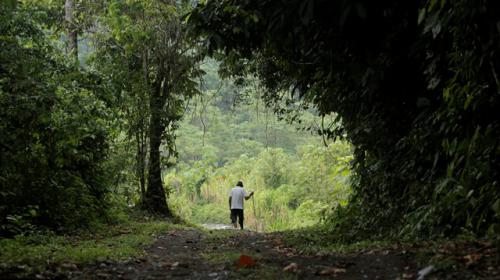 In The Shadows (Documentary Feature) (pictured above)
The grant: $10,000 for production
The blurb: "In The Shadows tells the story of six gold panners living deep in Costa Rica's rainforest. The president has decided to expel all panners from the Osa, the country's pride for conservation. This intimate and lyrical film captures the group as they try to survive an increasingly hostile environment and organize as a community, and questions Costa Rica's famed conservation practices."
The filmmaker: Alvaro Torres-Crespo is originally from Costa Rica but moved to Austin to pursue an MFA in Film and Media Production at UT. He has made several short films, including De Destierros, which won the Best Documentary Prize at the 2010 Costa Rica Film Festival.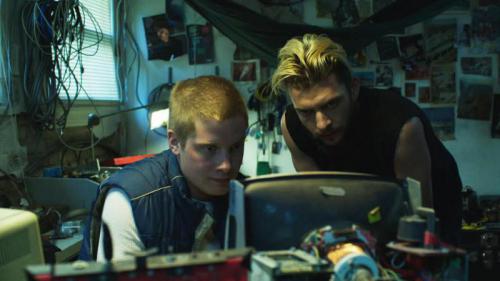 Jackrabbit (Narrative Feature) (pictured above)
The grant: $2,500 for post-production
The blurb: "Two unlikely computer prodigies must team up to discover the truth behind their mutual friend's mysterious suicide - leading them down a dangerous and revelatory path."
The filmmaker: We don't know much about Carleton Ranney, as he's only credited with a short film called Slasher prior to this project, but a little digging shows he was part of Center for Young Cinema as a teenager and part of The CYC Collaborative that made Shores of Another Sea, a project that received TFPF Grants in 2005 and 2006. (The CYC eventually merged with the Austin Cinemaker Co-op to form the Austin School of Film.)
Other notes: The IMDB entry for Jackrabbit lists actor Hal Schneider as the sole cast member. Schneider has credits in a variety of locally-shot projects including the television show Revolution and Jason Reitman's upcoming Men, Women & Children.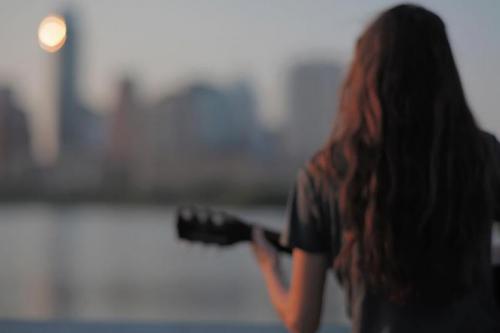 La Barracuda (Narrative Feature) (pictured above)
The grant: $2,500 for production
The blurb: "A strange woman comes to Texas to meet her half-sister and stake a claim to the family's outlaw music legacy one way or another."
The filmmakers: Jason Cortlund and Julia Halperin met as graduate film students at UT and are best known for Now, Forager, previously featured as an AFS Narrative-in-Progress and the recipient of an AFS Travel Grant in 2011.
The production: Cortlund and Halperin were selected to participate in the second annual AFS Artist Intensive earlier this summer, where they were matched with a mentor who offered advice and feedback on the La Barracuda work-in-progress.
Nakom (Narrative Feature)
The grant: $10,000 for post-production
The blurb: "Upon his father's sudden death, a talented medical student returns to his home village in Ghana to face the realities of a struggling farm, his family's survival, and the choice between two very different futures."
The filmmakers: Travis Pittman and Kelly Daniela Norris have collaborated previously on a couple of films: Sinnerman, a short, and Sombras de Azul, which won the Texas Independents Audience Award at Austin Film Festival 2013 (Elizabeth's review). Sombras de Azul screened as an AFS Narratives-in-Progress.
The production: Nakom was also funded through a successful Kickstarter, and the filmmakers have pledged to dedicate 5% of the film's revenue to entrepreneurs and farmers in the village of Nakom, Ghana. Here's the Kickstarter video:
But wait, there's more ... check out Part Two, which includes grants for a new Steve Mims/Joe Bailey, Jr. documentary and Clay Liford's feature Slash.