Texas at SXSW 2014: Augustine Frizzell, 'I Was a Teenage Girl'
Dallas actress Augustine Frizzell shows up in two films at this year's SXSW, playing roles in both Kat Candler's Hellion and Toby Halbrooks' short Dig. Meanwhile, the short film she directed, I Was a Teenage Girl, premieres at the film festival as part of the Texas Shorts competition. Frizzell's short stars her daughter Atheena Frizzell and Claire Stuart Meiner as two teens having an intense discussion after one of them suffers a breakup.
Frizzell recently answered a few of my questions about her film via email.
Slackerwood: How did you conceive of the idea for your short?
Augustine Frizzell: I wanted to explore some of the issues that girls of this age face that feel (and are) much more mature than what they dealt with maybe a year earlier. We shot three shorts based around this concept, but only the third was finished in time. Each of the three was about these big issues and how they change the girls and impact their futures in unexpected ways.
How long did it take to film?
Frizzell: We shot this particular short in one day (about 10 hours). The full shoot was three days long with one day of pick-ups.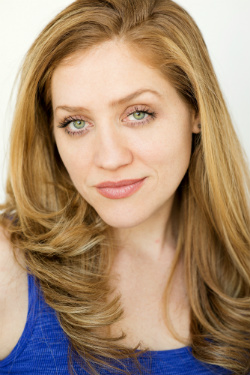 How did your acting experience prepare you for directing?
Frizzell: It's been a huge help! I think anytime you're working on set, in any capacity, you get an understanding of the workings of film production with a new set of eyes.
As a director, I feel it's important to know what's going on in every department and to know why people are doing things the way they're doing them. I suppose it all boils down to being able to better communicate because you have an idea of what it's like on the other end.
What was it like to work with your daughter?
Frizzell: I love working with Atheena. She's a great actress and we have a pretty easygoing relationship. She takes direction really well too.
Although, to be honest, on this particular short (out of the three) the material was a little awkward and a little embarrassing for both girls. I ended up sitting outside the bedroom door with headphones and a monitor to give them some privacy. After each take I'd give them direction and then close the door again. It was pretty funny but it worked well.
What are your hopes for (or thoughts on) the depiction of girls in film?
Frizzell: My biggest hope is to see honest depictions of females. I love seeing how truthful experiences are translated into this fictional medium. I don't much care for stereotypes or caricatures of females when they could otherwise be strong, three-dimensional people.
I Was a Teenage Girl screens along with the Texas Shorts slate on Friday, March 7, at the Marchesa, Tuesday, March 11 at Topfer Theatre at ZACH, and Saturday, March 15 at the Marchesa. [more screening info]