Movies This Week: June 6-12, 2014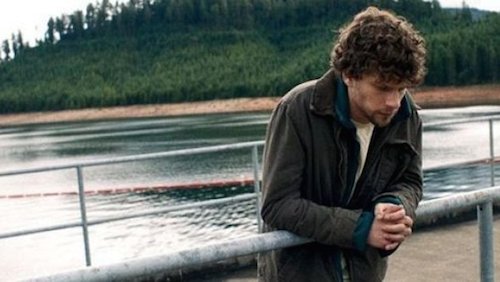 Austin Film Society continues their "Rebel Rebel" film series this weekend with a rare 35mm screening of Getting Straight at the Marchesa. This 1970 film from Richard Rush stars Elliott Gould as a Vietnam vet who attempts to go back to college amid the countercultural revolution. Also starring Candice Bergen and shot by legendary cinemtographer Laszlo Kovacs (Easy Rider, Paper Moon), it's playing tonight and again on Sunday afternoon. Doc Nights is booked for Wednesday evening and will be spotlighting the story of a young ballerina who was diagnosed with polio at 27. Read more about Afternoon of a Faun: Tanaquil Le Clercq in our preview post here. On Thursday evening, you can view Stanley Kubrick's Paths Of Glory as part of this month's Essential Cinema series about World War I.
The Paramount Summer Classic Film Series has a wide variety of flicks to choose from this week. Saturday and Sunday at the Paramount, they'll be featuring "Discoveries from the TCM Classic Film Festival." Two rarely screened films, Bachelor Mother and a 1949 version of The Great Gatsby that's been holed up for years due to rights issues, will play in a 35mm double feature. The Shop Around The Corner and Arsenic And Old Lace are also featured in a 35mm double feature there on Tuesday and Wednesday evenings. Thursday night is a tribute to John Candy and John Hughes. Uncle Buck and Planes, Trains and Automobiles play in 35mm at the Paramount while National Lampoon's Vacation and Stripes screen digitally next door at the Stateside.
The Alamo Drafthouse Ritz has a very special guest coming to town this weekend with legendary filmmaker William Friedkin stopping by for screenings of his recently restored Sorcerer and also an AFS co-sponsored screening of To Live And Die In L.A. on Saturday. The theater's Russ Meyer tribute continues on Monday night with another 35mm print straight from Meyer's estate, Wild Gals Of The Naked West and there's more Dietrich and Von Sternberg on Wednesday night with a 35mm screening of 1931's Dishonored.
Alamo Village has late night screenings of The Shining in 35mm tomorrow and Sunday nights as well as the dynamic duo of Butch Cassidy And The Sundance Kid on Sunday only. Speaking of outstanding cinematic duos, W.C. Fields and Mae West are on screen at the Alamo Slaughter Lane tomorrow afternoon for the comedy classic My Little Chickadee. Slaughter also has Afternoon Tea on Sunday with Robert Altman's Gosford Park. One last weekend highlight I want to mention is for Kid's Club up at the Alamo Lakeline. Tomorrow and Sunday morning you can catch a free screening of the one, the only Mary Poppins.
And Violet Crown is celebrating the 10th anniversary of Austin filmmaker Bryan Poyser's feature Dear Pillow with a screening on Tuesday night. Some cast and crew will be in attendance. In addition, 100 percent of all ticket sales from the event will be donated to a support fund for Evan West, the Violet Crown Cinema employee who was critically injured during SXSW. Read Don's Lone Star Cinema review to learn more about the movie.
Movies We've Seen
Cold In July - Michael C. Hall, Sam Shepard and Don Johnson star in this hardboiled adaptation of Joe R. Lansdale's 1989 novel of the same name. Don calls this thriller set in East Texas "a stylish and suitably atomospheric film that hits all the expected noir notes." Look for his review this weekend. (Alamo Lakeline, select showtimes)
Edge Of Tomorrow - Tom Cruise and Emily Blunt topline this sci-fi summer blockbuster that is earning rave reviews. Directed by Doug Liman (Go, The Bourne Identity), this was originally titled All You Need Is Kill (after the Japanese pulp novel it's based on). "Story, script, effects, characters, all add up to this weekend's must-see at the box office," Mike says in his review. (wide, available in 2D, post-converted 3D, digital IMAX 3D and D-Box Digital Motion Seating)
Filth - Based on the novel by Trainspotting's Irvine Welsh, James McAvoy stars as a Scottish cop with a self-destructive streak. Mike's review sums it by by saying, "Neither as deep as Fight Club nor quite as dark as Trainspotting, Filth stands out as being dirtier than either." Sign me up! (Violet Crown Cinema, late night showtimes only. Also available on VOD)
Night Moves (pictured above) - Kelly Reichardt's new movie focuses on a small group of environmental activists played by Jesse Eisenberg, Dakota Fanning and Peter Sarsgaard. Caitlin's review explains that you can't discuss the plot without giving too much away, but praises the way that Reichardt "explores the conflict between wanting to effect change and not having the power to do anything that's actually helpful." (Regal Arbor, Violet Crown Cinema)
Also Opening In Austin
The Dance Of Reality - Alejandro Jodorowsky's first film in 23 years is hitting the big screen at the Ritz this weekend. This autobiographical effort finds the Chilean director at his surreal best, working out the demons of his childhood. A.O. Scott's review in The New York Times called it "something very close to a masterpiece." The film has limited showtimes over the next week, alternating between matinee, evening and late night screenings. (Alamo Ritz, select showtimes)
The Fault In Our Stars - Don't forget the Kleenex as you head in to this film based on John Green's bestselling young adult book about two teens who meet and fall in love in a cancer support group. The screenplay was adapted by Scott Neustadter and Michael H. Weber who wrote 500 Days Of Summer and the early reviews are surprisingly terrific for a teen romance. (wide)
Words and Pictures - Every now and again, a movie gets released with little fanfare or awareness. Words and Pictures looks like a contractural obligation. Marjorie Baumgarten's Austin Chronicle review admits "the story is rather creaky, but who cares when the actors Clive Owen and Juliette Binoche are so sublime together?" (Cinemark Hill Country Galleria, Regal Arbor)
Available on VOD
Ping Pong Summer - Susan Sarandon, John Hannah and Lea Thompson star in Austin-based filmmaker Michael Tully's latest effort, which premiered at Sundance earlier this year. It was also a big hit at SXSW and this weekend it launches nationwide on cable and digital VOD. Debbie reviewed the movie for us at Sundance and said that it "embodies the whimsical and quirky nature of both Meatballs and National Lampoon's Vacation." The film does not yet have an Austin release date, but if you're impatient you can rent it from the comforts of home.