AFS Doc Nights Preview: Afternoon of a Faun: Tanaquil Le Clercq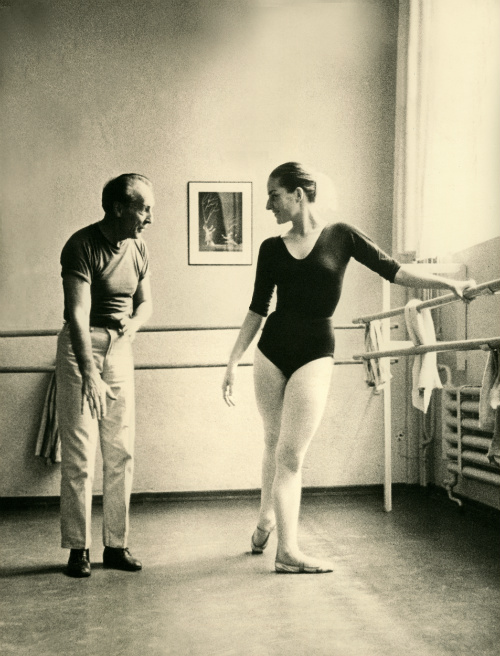 Perhaps, as I was, you are unfamiliar with the name Tanaquil Le Clercq. This skilled dancer, a principal with the New York City Ballet struck with polio at the age of 27, is the focus of Afternoon of a Faun. The documentary about the ballerina's life comes from Nancy Buirski (The Loving Story), and is the Austin Film Society Doc Nights selection for June.
Tanaquil, known to her friends as "Tanny," started dancing at a young age and impressed choreographers such as George Balanchine and Jerome Robbins. A friend says, "Her body created inspiration for choreographers." She would form strong relationships with those two -- going on to marry Balanchine in 1952 and having a decades-long intense friendship with Robbins. Correspondence between Tanny and Robbins is read during Afternoon of a Faun, showing her dark humor and glimpses of her character, as well as the deep affection felt between them.
Along with these letters, director Buirski compiles interviews with friends and fellow dancers, vintage video, old photos, and audio clips from a past interview with Le Clercq to give the viewer a sense of the ballerina's story. Even in the sometimes scratchy video clips included in the movie, Le Clercq's magnificent talent is obvious. Her performance of Balanchine's La Valse is especially haunting. Portions of Robbins' Afternoon of a Faun start and close the film.
Afternoon of a Faun: Tanaquil Le Clercq will screen on Wednesday, June 11 at AFS at the Marchesa. Ticket information is on the AFS site.