Dallas IFF 2013: Austin and Texas Films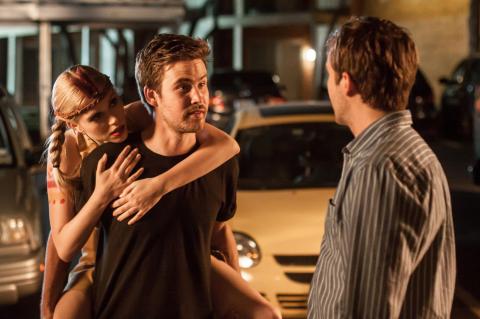 This year's Dallas International Film Festival (DIFF) kicks off tomorrow night and runs through April 14. Many familiar faces and movies have made their way there from Sundance and SXSW, not to mention Austin Film Festival. In addition, the film festival will debut movies with local and state connections, some as part of the Texas Competition, a juried competition of films either shot in or relating to the Lone Star State.
Austinite Jeff Nichols' movie Mud screens on Friday, April 5, as part of the Premiere Series at DIFF -- read my review from Sundance. This engaging and mystical tale features Austin native Matthew McConaughey and Tye Sheridan from Eckhart, Texas, with music by local composer David Wingo and sound by Austin's Stuck On On.
Here are all the other films we found with Austin and Texas connections -- let us know if we're missing anything.
Two Austin shorts in the competition program that I saw at Park City earlier this year are Kat Candler's Black Metal (screening times), starring Jonny Mars and Heather Kafka, and writer/director Andy Irvine's Hearts of Napalm (screening times) starring Austin actors Ashley Spillers and Alex Dobrenko.
In addition, the short Slash by writer/director Clay Liford (Wuss) is premiering at Dallas IFF (screening times). The Austin-shot film is about a 13-year-old Harry Potter fan who decides to write his own erotic fan fiction. The cast includes local filmmaker Emily Hagins (Grow Up Tony Phillips), Nate Rubin (Wuss), Sam Eidson (Zero Charisma), and Arthur Dale (Hellion, Grow Up Tony Phillips).
Keep an eye out later this week for my coverage from Dallas, as I'll be there during the first part of the festival.