2014 in Review: Elizabeth's Favorite Women Onscreen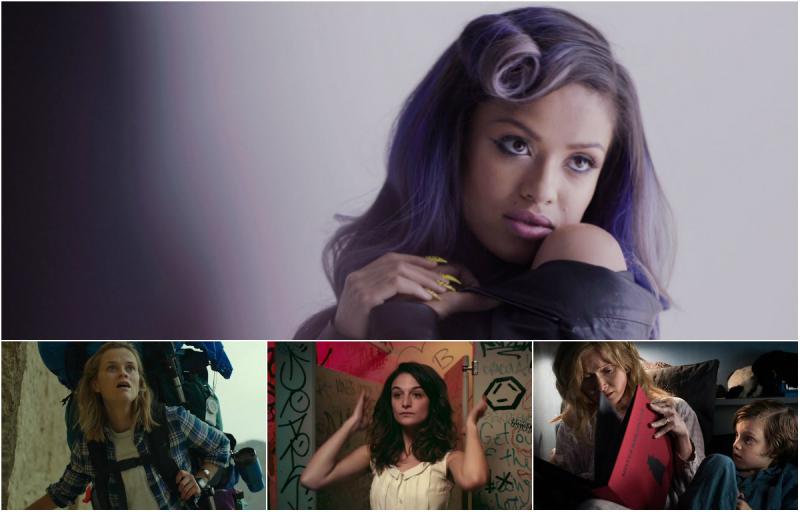 Jette asked me to reprise the theme from my post last year, so here are the female characters I found most memorable in 2014 film:
8. Mom, Boyhood
I may not have adored this Linklater movie as so many of my colleagues do, but I do find the mother played by Patricia Arquette the most layered in this cast of characters (and the best part of the film, IMHO). She stumbles through marriages, survives an abusive partner, works her way through an advanced degree, and questions her decisions all the while. (Debbie's Sundance review)
7. Mason, Snowpiercer
Tilda Swinton escapes deeply into this sadistic martinet, hungry for power and not as in control as she would like to be. (Matt's review)
6. Sandra, Two Days, One Night
Marion Cotillard's character in this Belgian indie film is in a hopeless position, lowered to asking fellow employees to give up their bonuses so she can keep her job. Sandra's fragile state is everpresent in the multiple interactions she has with her various coworkers. Watching her (barely) make it through the weekend leaves the viewer in a fragile state at the same time.
5. Dido, Belle
A woman living in between worlds as the daughter of a white man and a black woman in 18th century England, Dido (Gugu Mbatha-Raw, who shows up twice on my list for the year) makes her way forward in life despite the social mores of the time. (my review)
4. Amelia, The Babadook
Overwhelmed by the demands of her young son, Amelia is frail and fraught -- easy prey for a creepy monster. Australian actress Essie Davis, whom I associate more with witty mystery-solving heiress Phryne Fisher, buries herself so deep into this role as to be unrecognizable. With a face devoid of makeup and hair full of flyaways, her exhaustion may overtake her. Can she stand up to such a dark force?
3. Donna, Obvious Child
Having mainly seen Jenny Slate as Mona-Lisa Saperstein ("the worst") on Parks and Recreation, I was impressed with her take on the character of Donna in this comedy. Donna wanders from uncertainty to uncertainty, talking all about it in her dirty stand-up act. Still, when faced with pregnancy, she has no doubts about what is best for her. (my review)
2. Cheryl, Wild
Cheryl Strayed (played by Reese Witherspoon) seeks solace as she sets forth on the challenging Pacific Crest Trail. Her troubled history and snapshots of memory accompany her on her solo journey, through which she finds her own version of a happy ending. (my AFF review)
1. Noni, Beyond the Lights
Noni (Gugu Mbatha-Raw again!) is a supremely talented singer limited by gender roles within the music industry and assumptions that others make about her. After her botched suicide attempt, we watch her transform into a more assured young woman, grasping at what she really wants for herself. Her relationship with handsome cop Kaz helps her find her agency and will. It is nigh impossible to see Mbatha-Raw's performance here and not become emotionally invested in the character's transformation.