Austin at SXSW 2014: All the Features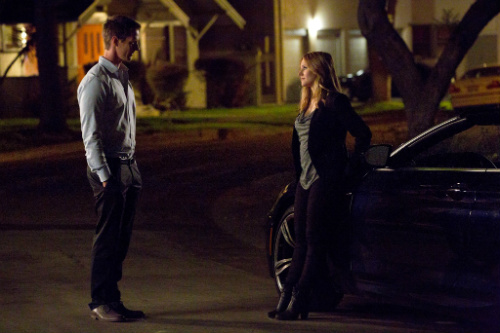 More keynotes (Tilda Swinton!) for this year's SXSW Film Festival were announced yesterday, with a few more films added to the schedule. Many features and documentaries with Austin and/or Texas connections are on the schedule for SXSW 2014, which takes place from March 7-15. Here's the rundown, with some familiar names joining new voices.
Headliners:
Veronica Mars -- Creator/writer/director/Austinite Rob Thomas kickstarted the budget for this silver-screen continuation of the cult favorite TV series. Kristen Bell (Veronica) and Jason Dohring (Logan) -- and many more from the original series cast -- reprise their roles when this detective movie makes its world premiere at SXSW. (screening times)
Joe -- Current Austin resident and director David Gordon Green, whose Prince Avalanche played at SXSW 2013, directed this Nicolas Cage vehicle about an ex-con (Cage) who befriends a teenage boy (Tye Sheridan, Mud). The movie was shot in Austin, Bastrop, Lockhart and Taylor, and Austin-based actress Heather Kafka has a brief but memorable role. Jette caught this at a press screening and says you do not want to miss it. (screening times)
Festival Favorites:
Boyhood (Debbie's Sundance review) -- Richard Linklater's 12-year project is a long look at the childhood of Mason (Ellar Salmon) between the ages of 5 and 18. Filmed in Austin, the cast includes Patricia Arquette and Ethan Hawke ... as well as Linklater's daughter Lorelei. (screening times)
Hellion (Debbie's Sundance review) -- Kat Candler expanded her acclaimed short into a full-length feature. Aaron Paul (Breaking Bad) stars as the father of troubled teen Jacob (Josh Wiggins). Austin's own Jonny Mars is in the cast as well. (screening times)
Kumiko, the Treasure Hunter (Debbie's Sundance review) -- Rinko Kikuchi (Pacific Rim, The Brothers Bloom) plays a Japanese office worker who makes her way to icy Minnesota in search of treasure. Directed by local filmmakers David and Nathan Zellner. Local band The Octopus Project provided the score, which won an award at Sundance. (screening times)
No No: A Dockumentary -- This documentary by Austin director Jeff Radice delves into the life and work of former Pittsburgh Pirate/addiction counselor Dock Ellis. (screening times)
Ping Pong Summer (Debbie's Sundance review) -- Maryland teen Rad Miracle spends the summer of 1985 fostering his love of ping pong and hip hop. This comedy is directed by now-Austinite Michael Tully (married to Holly Herrick, associate artistic director for Austin Film Society). (screening times)
Narrative Spotlight: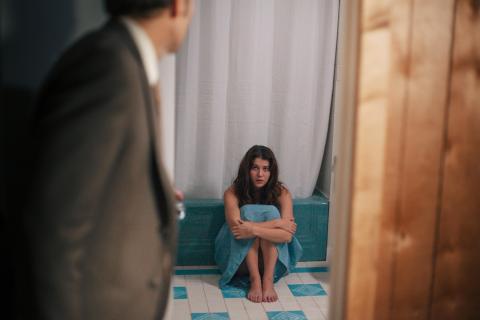 Faults -- Directed by Austin native Riley Stearns, this drama centers around a woman brainwashed by a cult and the man trying to deprogram her. (screening times)
A Night in Old Mexico -- Robert Duvall stars as an aging rancher going on one last hurrah with his estranged grandson. Screenplay by Texas writer Bill Wittliff (Legends of the Fall, The Perfect Storm). (screening times)
Thank You a Lot -- Filmed in Austin, this drama depicts a strained father/son relationship between a music manager and his singer/songwriter dad, James Hand. The cast includes Sonny Carl Davis. Debbie visited the set in 2012; Chris Ohlson (The Happy Poet, Good Night) produced. (screening times)
Two Step -- Alex R. Johnson's first full-length feature, shot in Texas, is a thriller about a young man dealing with the fallout from his grandmother's death. The cast includes Ashley Spillers, who also stars in the SXSW selection Arlo and Julie. (screening times)
Documentary Spotlight:
Above All Else -- This AFS Grant recipient looks into one Texan's fight against the installation of the Keystone XL oil pipeline on his land. Directed by cinematographer/director John Fiege (Mississippi Chicken, The Least of These). (screening times)
Documentary Competition:
The Great Invisible -- Former Austinite Margaret Brown (The Order of Myths, Be Here to Love Me: A Film About Townes Van Zandt) directed this intense look at the fallout from the explosion of the Deepwater Horizon. (screening times)
Visions:
Arlo and Julie -- Ashley Spillers and Alex Debrenko play a twentysomething couple bewildered by a mysterious puzzle. Written and directed by Steve Mims (Incendiary). The cast includes Austin actors Chris Doubek and Sam Eidson. This movie had a successful crowdfunding campaign last year under the title Alex & Ash. (screening times)
Creep -- Mark Duplass and actor/first-time-director Patrick Brice appear in this film about a man who answers an online ad and has to deal with the repurcussions. (screening times)
Open Windows -- This techno-thriller starring Elijah Wood (new Austin resident) and adult-film star Sasha Grey was partially filmed in Austin. Directed by Fantastic Fest favorite Nacho Vigalondo (Timecrimes). (screening times)
Yakona -- A journey under the San Marcos River, which also provides a visual history of the springs there. This experimental film received AFS Grants in 2011 and 2012. Jordan talked to the filmmakers in 2012 about the work. (screening times)
24 Beats Per Second:
Road to Austin -- A documentary about how our fair city became the Live Music Capital of the World. This history will include interviews with musical icons such as Willie Nelson and Bonnie Raitt, along with others still active in the music scene here. (screening times)
Special Events:
Double Play: James Benning and Richard Linklater -- This documentary dwells on the friendship between filmmakers Benning and Linklater and will make its U.S. premiere at SXSW. It's fitting that both screenings during the fest will be at the Marchesa, since Linklater has been much involved in the restoration and fundraising for this AFS venue.
The Grand Budapest Hotel (with extended Q & A with Wes Anderson) -- UT Austin grad and filmmaker Anderson will be in attendance at this special screening of his new film (my guess is Tilda Swinton might be there, too). Could it be the Wes Anderson-iest movie yet? (screening time)
The Texas Chain Saw Massacre: 40th Anniversary Screening -- A restored print of this horror classic will be shown with a new 7.1 surround sound mix. Still no word yet on possible special guests. (screening time)