2013 in Review: Mike's 'Don't Miss' List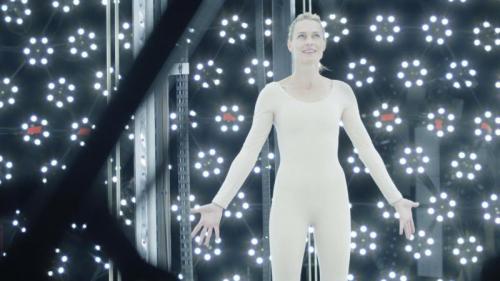 Editor's note: Welcome to Slackerwood's 2013 in Review series. As in previous years, we aren't just posting standard Top 10 lists but also will highlight other aspects of 2013 that stood out for us. Keep an eye out all month for these features.
Because end-of-year top ten lists are a dime a dozen, I have decided this year to take a different approach. Often it is too easy to overlook the "film" in film criticism, and one refrain I occasionally hear from my fellow critics is that we should work to promote good movies. This year, I would like to take a look back at some of the better films you may have missed and explore upcoming releases worth noting in the next several months.
Released at the end of February in Austin and available from Magnet Releasing on DVD and Blu-Ray John Dies at the End is an insanely paced sci-fi/horror comedy that I gleefully reviewed after repeat viewings. This independent genre darling had a limited theatrical run, but is currently available on Netflix Watch Instant. (my review)
I take guilty pleasure in movies catering to teen girls' lust for the supernatural (such as Twilight), and Beautiful Creatures featured up-and-coming actors Alden Ehrenreich and Alice Englert backed up by the talents of Jeremy Irons, Viola Davis and Emma Thompson performing a script that was far more intelligent than I expected. Easy to overlook if you're not the target audience, this was a remarkably engaging love story brought to life with delicious visuals. (Elizabeth's review)
My experience with Korean directing phenomenon Chan-wook Park is limited to three feature titles and a short. By far, my favorite among them is Stoker, a dark, disturbing thriller worthy of Hitchcock. Every shot is packed with layer upon layer of rich visual meaning in such density it's impossible to process in a single viewing. Mia Wasikowska, Nicole Kidman and Matthew Goode star. (J.C.'s review)
Any film starring Tom Cruise is difficult to overlook, but Oblivion was sandwiched between G.I. Joe: Retaliation and Iron Man 3 and also found itself competing with Star Trek Into Darkness at the beginning of a fantastic summer of sci-fi and action movies. This was my favorite entry in the category for the year, thanks to epically stunning visuals and a score that even manages to surpass them. (Elizabeth's review)
If you didn't catch the midsummer release of Joss Whedon's modern take on Shakespeare's Much Ado About Nothing, it's worth a look. What would any director who just bought a house with profits from The Avengers want to do with it? Take two weeks and zero budget to film a classic play in it starring big names and Whedon regulars including Nathan Fillion, Clark Gregg, Fran Kranz, Sean Maher, Alexis Denisof and Amy Acker. The result is delightful. (Don's review)
Don Jon was the first film produced, written, starring and directed by the insanely talented Joseph Gordon-Levitt. Joining him are Scarlett Johansson, Julianne Moore and Tony Danza in a funny, sexy, and insightful look at love online and off. I reviewed it at SXSW under the title Don Jon's Addiction. (my review)
In limited release only weeks after his death, Hours is Paul Walker's portrayal of a desperate father's struggle to maintain life support for his infant daughter in an abandoned hospital during the aftermath of Hurricane Katrina. Though known as an action star, Walker displays strength as an actor in this emotionally tense film. Hours played to little critical acclaim at SXSW largely due to the poor pacing of its script, which took Walker out of "fast and furious" into slow and serious.
Moving into 2014, February 21 will see the release of Hayao Miyazaki's ultimate work and crowning achievement The Wind Rises. This perfectly beautiful film has already sparked some controversy as it depicts Japanese engineers who worked to build the zero fighter during World War II. Far from glamorizing or attempting to rewrite the history of the war, however, Miyazaki depicts the great personal cost to one man who must sacrifice and choose between his loves in service to his country.
Elijah Wood stars with John Cusack in Eugenio Mira's thriller Grand Piano, coming March 7. This tension-filled stunner was one of my favorite selections from Fantastic Fest. This is Mira's third feature as filmmaker (all three screened at Fantastic Fest), and he's also a skilled composer. (Jette's review)
Also opening March 7 is Jodorowsky's Dune, the documentary story detailing the vast influence of a film that never came to be. Director Frank Pavich interviews artists Chris Foss, H.R. Giger, and others as well as Alejandro Jodorowsky himself to explain the conception, production, and ultimate failure of the project to adapt Frank Herbert's novel. Jodorowsky will speak at the SXSW Film Conference this year. (my capsule review)
Finally, I do not yet know a scheduled release date, but Drafthouse Films has acquired distribution rights to The Congress with plans to release it this year. The live-action/animated journey by Robin Wright (see photo above) into a world penned by Stanislaw Lem and directed by Ari Folman is a perfect triumph of science fiction that left me broken after shattering my emotions and reassembling them. It was my favorite film of Fantastic Fest and my personal favorite film seen in 2013, and I have high hopes for a successful audience reception this year. (my review)