Review: Stoker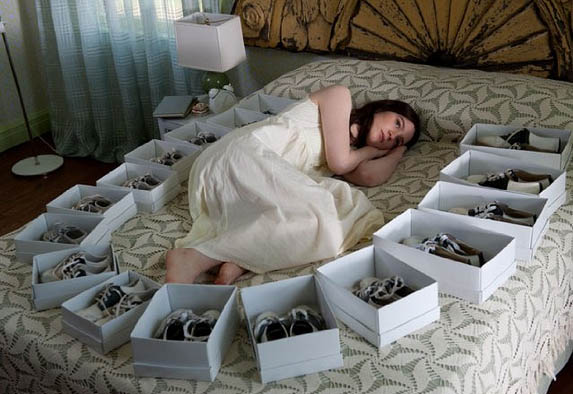 Chan-wook Park might not be a familiar name to you, but one of his greatest films is one you've more than likely at least heard of -- Oldboy, the Korean drama that is heavy on violence and style. His American debut feature film, Stoker, has a lot of the familiar tones that are right in Park's wheelhouse. Mia Wasikowska, Nicole Kidman, Dermot Mulroney and Matthew Goode all bring some great performances to an otherwise textbook drama about a family that is shrouded in secrecy among themselves.
India Stoker's (Wasikowska) world turns upside down when her best friend in the world, her father (Mulroney), suddenly dies in a car accident on her 18th birthday. To help the family settle in during these rough times, an uncle India never knew about, Charles (Goode) emerges and unsettlingly has charm and wit that is evident to everyone except India.
What's great about a Chan-wook Park movie is that everything on the surface is not as it seems, and he always does an amazing job keeping the mystery tense and ominous. The three main actors involved all do amazing jobs in Stoker. Wasikowska's India has been sheltered, save for the opportunities she used to go out hunting with her father. She doesn't have much experience about boys, and flinches when anyone, including her mother (Kidman) touches her. Her quiet demeanor makes her ripe for being picked on, but as the presence of Charles has seemed to awaken a new side in her, she's able to defend herself handily. Goode being able to excellently play a creepy charmer with secrets to hide shouldn't come as a surprise if you've seen Watchman. His ability to be mysterious and charming, though, has never been as good as it has been here.
Stoker is beautifully shot, and the mystery surrounding the events is told masterfully. The performances are great, especially Wasikowska and Goode. Stoker is a great introduction to Chan-wook Park for American audiences who might not be familiar with some of his earlier work. And, if this could eventually get more people to seek out his earlier work, like the Vengeance trilogy that includes Oldboy (which itself is getting an American remake to be directed by Spike Lee), they will be treated to films from a truly great filmmaker.