SXSW Review: Don Jon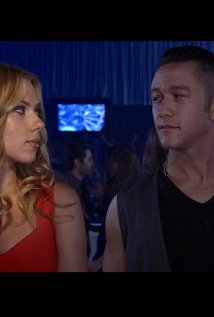 Joseph Gordon-Levitt's acting talent is no surprise to people who have followed his career as he made perhaps the smoothest-ever transition from child star to adult actor. His selection of unique and unusual roles has given him a wide body of work to showcase his talents and prevented typecasting. But Levitt is multi-dimensional -- sponsoring a collaborative art project he named HitRecord, he's drawn thousands of print and digital artists, writers and musicians into his cooperative efforts with a goal of eventually producing a crowdsourced feature film.
To that end, he has written, directed, produced and starred in his latest feature, Don Jon. Originally titled Don Jon's Addiction for its Sundance debut, he changed it before the movie's SXSW screening, because he said it gave the audience false expectations that it was entirely about porn addiction.)
Don Jon relates a kind of second coming-of-age story about Levitt's character Jon, who spends his days working out and his nights at the bar with his friends looking for a perfect "10." In spite of his success as the leader of this hunting pack, Jon finds no woman can match the sexual pleasure he receives from himself in front of a computer screen as he surfs internet pornography.
Even when Don meets his perfect girl Barbara (Scarlett Johansson) and falls completely in love, she is unable to satisfy him. Even as she is unable to satisfy his expectations based on porn, he is finding it difficult to meet Barbara's expectations as a white knight based on the romance movies she voraciously watches every night. His situation is complicated by Esther (Julianne Moore), his night-school classmate who takes an interest in him and causes him to reconsider what he wants in a relationship.
Though Don Jon is Levitt's directorial debut, it would be a disservice to describe the film using words like "for a first-time director." Don Jon is a masterful work of writing, directing and acting, period. It is a sexy, funny, and wholly insightful expose of exactly what young people are doing wrong as they build relationships. Levitt understands cinematic language so well he can telegraph his intentions visually without the need to spell them out for the audience.
Levitt's casting choices are also natural fits for their roles. As Jon's father, Tony Danza may have found himself in a career-sparking breakout feature role similar to Travolta's turn in Pulp Fiction. Johansson grew up in New York City, and plays a perfect Jersey-American Princess. Moore, arguably the strongest performer in the cast, brings an honesty and sensuality to her role that makes everything click. Anything less would have been unconvincing, and too much more would have been a caricature.
Levitt himself is an actor I've long considered among the finest of his generation. His performance did not suffer from the pressure of directing Don Jon, and his direction is first-rate. It's no wonder the movie made such waves at Sundance. It's worthy of the praise.