2013 in Review: Don's Top Ten and Other Lists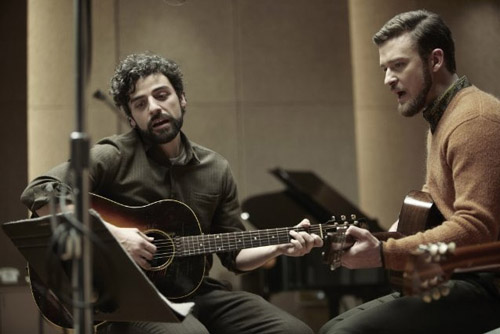 Editor's note: Welcome to Slackerwood's 2013 in Review series. As in previous years, we aren't just posting standard Top 10 lists but also will highlight other aspects of 2013 that stood out for us. Keep an eye out all month for these features. We're kicking off with Don's annual Top Ten.
Here are my top ten and other notable films from last year. To be eligible for my lists, a movie had to release in the U.S. in 2013 and screen in Austin in 2013 also. Some well-reviewed 2013 releases have not yet screened in Austin.
10. 12 Years a Slave
Based on the true story of Solomon Northup, a free black man from New York who was abducted and sold into slavery in 1841, 12 Years a Slave is a brutally realistic look -- as brutal as any in film history -- at slavery in the American South. The violence is repellant, but 12 Years a Slave's impact is unforgettable. Chiwetel Ejiofor is outstanding as Northrup, as is the entire cast. (Elizabeth's review)
9. Fruitvale Station
Another true story of racism and gross injustice, Fruitvale Station follows 22-year-old Bay Area resident Oscar Grant on the last day of 2008, as he crosses paths with friends and family before his tragic encounter with police in the Fruitvale BART station late that night. Writer and director Ryan Coogler's terrific first feature is an enraging story of an innocent man whose fate provoked national outrage. (Debbie's review)
8. All Is Lost
The unnamed protagonist of All Is Lost is also the only character, a man on a solo sailing voyage in the Indian Ocean who battles the elements and confronts his own mortality after his boat collides with a shipping container. A classic survival tale, the gripping and yet contemplative All Is Lost is a masterpiece of minimalism. There is barely more than one line of dialogue, but the film speaks volumes about humanity's eternal struggle with nature. And in his first leading role in decades, 77-year-old Robert Redford is as charismatic as ever. (Matt's review)
7. Mud
All the buzz is about Matthew McConaughey's performance in Dallas Buyers Club, but he's just as good as the titular character in Mud -- a feral, superstitious fugitive who enlists the help of two young boys to evade bounty hunters and reunite with his girlfriend. Set in rural Arkansas, Mud is exemplary Southern Gothic storytelling, a story of beaten-down characters living hardscrabble lives. Tye Sheridan and Jacob Lofland are terrific as Mud's 14-year-old cohorts, Ellis and Neckbone. (Debbie's review)
6. The Act of Killing
This bizarre and horrific Danish film isn't for everyone, but it's the most compelling documentary of the year. Its subjects are former Indonesian death squad leaders who helped murder more than 1 million people in 1965. Decades later, they remain unpunished for their deeds; in fact, many Indonesians consider them heroes. The murderers reenact their real-life killings on camera, creating short films in their favorite genres, from crime noir to a lavish musical. The end result is a surreal and deeply disturbing commentary on the human capacity for violence and denial. (Elizabeth's review)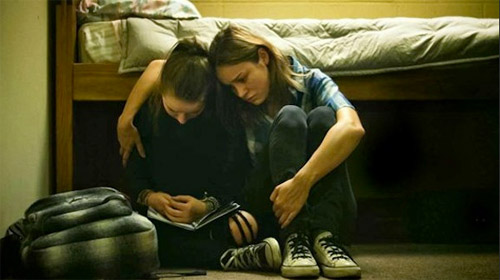 5. Short Term 12
In this poignant film set in a foster-care facility for at-risk teens, a young counselor tries to help the badly damaged kids while dealing with her own difficult life. A fearless and unfiltered exploration of the ugly realities of our foster care system, Short Term 12 is a perfect mix of social relevance and emotionally dead-on, character-driven drama. Brie Larson gives one of the year's finest performances as the counselor, Grace; she's a thoroughly believable mess doing her best to stay in control. (my review)
4. Ain't Them Bodies Saints
This gorgeous, moody, made-in-Texas crime thriller follows an escaped prisoner who barely evades capture while trying to reunite with his wife and daughter. Set in the Seventies but with timeless appeal, the atmospheric Ain't Them Bodies Saints is an impressive first feature by writer/director David Lowery, a movie that ranks with the best Texas films. Casey Affleck is terrific (why isn't he a bigger star than his older brother?) as the harried fugitive; Rooney Mara is even better as his lonely wife. (Jette's review)
3. Nebraska
Remember Bruce Dern? He's alive and well -- and he owns Nebraska, a rollicking story of familial bonds and eternal hope. Dern deserves an Oscar nod as Woody Grant, a cantankerous, dementia-addled family patriarch who's convinced he's won a million-dollar sweepstakes prize. To humor him, his son David (Will Forte) drives him from Montana to Nebraska to claim his nonexistent jackpot, stopping along the way in the town where Woody grew up and has a score to two to settle. Told with dark, deadpan humor and striking black-and-white cinematography, Nebraska is a story anyone with a family will appreciate. (Caitlin's review)
2. Dallas Buyers Club
McConaughey is all but assured an Oscar nomination for his searing performance as Ron Woodruff, whose true story inspired the equally searing Dallas Buyers Club. In 1980s Dallas, Woodruff worked around the system to import unapproved drugs he and his fellow AIDS patients needed to prolong their lives. His battles with the authorities and struggle to survive make for a phenomenal film; Dallas Buyers Club is both an intense personal journey and a powerful indictment of America's health care system. Jared Leto also is magnificent as the ailing Rayon, Woodruff's unlikely friend and business partner. (Caitlin's review)
1. Inside Llewyn Davis
Even if Inside Llewyn Davis weren't about the early Sixties Greenwich Village folk scene -- my first choice of times and places to live in -- I'd still name this stellar comedy by Joel and Ethan Coen the best movie of 2013. The Coen brothers have given us yet another cinematic triumph, a film that rivals the best of their work. (Yes -- even Fargo!) Anyone with artistic dreams shouldn't miss this week-in-the-life story of the hapless Llewyn (a perfectly cast Oscar Isaac), a talented folk singer who can't catch a break from the record industry, his friends, or even the weather. (Actually, many of his troubles are his own damn fault.) Davis's frustrations are the stuff of quirky, Coen-y perfection, from a cat-related subplot (what does that cat represent?) to hilarious supporting characters to an infectious soundtrack even a folk-music hater could love. (Jette's review)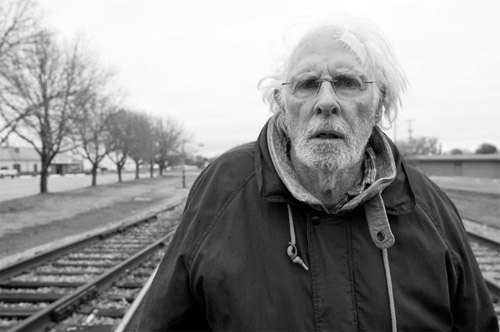 Films That Would Have Made My Top 10 List If It Were a Top 25 List
After Tiller
Before Midnight
Blue Jasmine
Computer Chess
Inequality for All
Kill Your Darlings
The Kings of Summer
No
Prince Avalanche
The Retrieval
The Spectacular Now
Stories We Tell
Swim Little Fish Swim
To the Wonder
Wadjda
Honorable Mentions
Loves Her Gun
Austin filmmaker Geoff Marslett has delivered a stunning commentary on American gun culture with Loves Her Gun, a stylish and captivating blend of two genres: twentysomething angst-fueled indie drama and timely message film. The woman who loves her gun is Allie (Trieste Kelly Dunn, in a gutsy performance), a young woman who moves to Austin from New York after a brutal assault and buys a gun to feel safer. Through her story, the film shows us why there are so many guns in America: so many Americans are afraid. (my review)
The To Do List
The common denominator of most teen sex comedies is that the lead characters are cocky, hard-partying males looking to get lucky. The delightfully snarky The To Do List turns this tired convention on its head -- the protagonist is the bookish, virginal good girl Brandy Klark (Aubrey Plaza, brilliantly deadpan as always), whose to-do list includes various sex acts to experience before she goes to college. The To Do List isn't highbrow cinema -- the humor is gloriously crude -- but it's great, guilty-pleasure fun to watch the film skewer its genre with subversive glee. (Jette's review)
Special Thanks to Adam Sandler
Grown-Ups 2
Forgive me, Adam Sandler, for I have sinned by doubting your total incompetence. I doubted you could make a sequel worse than the original Grown Ups -- but boy, was I ever wrong! The breathtakingly rotten Grown Ups 2 is far worse -- orders of magnitude worse, really -- and thus your reign as America's most embarrassing filmmaker continues. (Then again, not everything about Grown Ups 2 is a shameless disaster. Texas State Senator Dan Patrick's cameo is comic genius.) (guest contributor Jimmy Don Dimmit's review)
Support Your Local Film Industry! Please Watch These Wonderful Austin-Related Films
Ain't Them Bodies Saints
Before Midnight
Before You Know It
The Bounceback
Computer Chess
Getting Back to Abnormal
Loves Her Gun
The Most Fun I've Had with My Pants On
Prince Avalanche
The Retrieval
To the Wonder
Films That Didn't Make the Above Lists, But See Them Anyway
American Hustle
Blue Is the Warmest Color
The Butler
Captain Phillips
Gravity
In a World...
Much Ado about Nothing
Philomena
Side Effects
20 Feet from Stardom
The Way, Way Back
The Wolf of Wall Street