Awards Watch: Texas Filmmakers Up for Independent Spirit Awards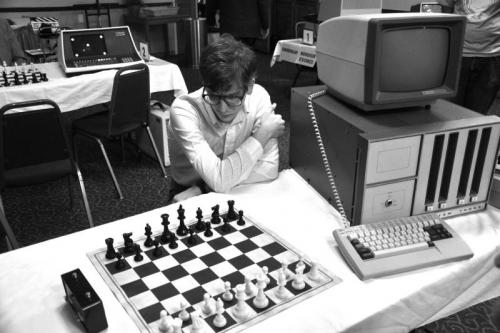 It was another busy year for Texas filmmakers, and it looks like their hard work will once again be recognized with awards. Last week the 29th annual Film Independent Spirit Awards nominations were announced, and Austin and Texas-connected productions including Mud, Upstream Color, Computer Chess and Before Midnight are in the running in a variety of categories.
Up for Best Director you'll find Austinite Jeff Nichols (who participated in a featured panel at Austin Film Festival last October), nominated for Mud, and Shane Carruth, director of the Dallas-filmed Upstream Color. Mud (Holly Herrick's review) will also receive the Robert Altman award, which recognizes one film for its director, casting director and ensemble cast. Upstream Color (J.C.'s review) was nominated for Carruth and fellow Texan David Lowery's editing work, as well.
Other Texas connections include Matthew McConaughey's Best Actor nomination for his impressive work in Dallas Buyer's Club (my review), and Richard Linklater, Julie Delpy and Ethan Hawke's co-written script for Before Midnight Best Screenplay. Drafthouse Films' brutally affecting The Act of Killing is up for Best Documentary.
The John Cassavetes Award, given to the best feature made with less than $500,000, could go to local writer/director Andrew Bujalski's delightfully odd Austin-shot Computer Chess (Jette's review) or Austinite Yen Tan's Pit Stop (Debbie's review), co-written by Tan and David Lowery.
Side note: Lowery not only had a hand in this feature and Upstream Color, he also directed and wrote Ain't Them Bodies Saints, a beautiful film surprisingly absent from many critics' year-end lists (but likely not Jette's, judging from her review). The Spirit Awards didn't completely ignore the film, though -- producing partners Toby Halbrooks and James M. Johnston are up for the 17th Piaget Producers Award for their work on it (Halbrooks was also a producer for Upstream Color and Johnston was a producer for Pit Stop).
Independent Spirit Awards winners will be announced March 1 at a show hosted by Patton Oswalt. Find the full list of nominees here.