Texas Filmmakers: Apply Now for AFS Grants 2014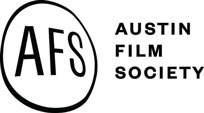 Here's some exciting news for Texas filmmakers: The Austin Film Society has announced that the 2014 AFS Grant Cycle is now open, and the deadline for applications is June 2, 2014. Filmmakers who live in the state can apply for up to $15,000 to cover production, post-production or distribution of their independent narrative, documentary, experimental and short films.
To help grant hopefuls through the application process, AFS will hold free and open to the public workshops during April and May in Austin, Houston, Dallas, San Antonio and Fort Worth. Register to attend an AFS Grant Workshop here and take a look at the details below.
AFS Grant Workshops
Austin -- Monday, April 21 at 7 pm in the AFS Screening Room (1901 E 51 Street, Austin, TX 78723).
Houston -- Tuesday, April 29 at 6 pm at the Aurora Picture Show (2442 Bartlett St., Houston, TX 77098); co-presented by SWAMP.
Dallas -- Monday, April 28 at 7 pm at KERA, Public Television and Radio for North Texas (3000 Harry Hines Boulevard, Dallas, Texas 75201); co-presented by the Video Association of Dallas.
San Antonio -- Wednesday, April 23 from 6:30-8 pm. Location TBD; co-presented by the San Antonio Film Festival.
Fort Worth -- Tuesday, May 13 at 7 pm at Red Productions (1075 Foch Street, Fort Worth, TX 76107); co-presented by Lone Star Film Society.
If you can't make it to any of these sessions, here's the first of a series of AFS Grant instructional videos covering all the steps involved:
The AFS Grant was formerly known as the Texas Filmmakers' Production Fund, or TFPF, and since 1996 $1.5 million has been awarded to 385 emerging Texas filmmakers. This funding has given dozens of filmmakers the chance to hone their skills, put the finishing touches on projects and further their careers in general.
For an idea of the impact that AFS Grants have, take a look at our list of last year's grant winners (Jette wrote them up: Part 1 and Part 2). For example, John Fiege's Keystone pipeline documentary Above All Else (Don's review) and Kat Candler's feature Hellion (Debbie's review) both won AFS funds in 2013 and both made well-received appearances at SXSW last month. (Hellion premiered at Sundance.) Another grant recipient, Yen Tan's Pit Stop (Debbie's review), premiered at Sundance last year ... and is currently streaming on Netflix, by the way.
Here's a complete list of AFS Grant winners via AFS, which includes many notable local short and feature films.
Each year we look forward to finding out who receives grants, and it's always fun to follow the film projects supported by AFS as they reach completion and make their way out into the world. In a few months it'll be our pleasure to share details about the 2014 grant awardees, and until then, good luck, filmmakers!