SXSW 2014: Film Festival Theaters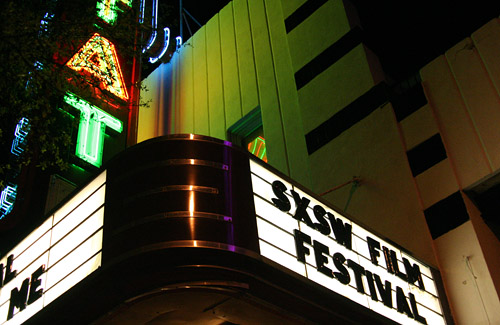 Here we are again with another edition of Slackerwood's popular SXSW Film venue guide. Over the years, we've included some of the theaters in every edition, but new venues turn up annually for us to explore. Some of the previous venues have a few changes too.
This guide to SXSW Film theaters will be updated before and during the fest as we get more useful information to add to it, especially relating to the newer venues. Don't hesitate to contact us with tips.
Here are some of the SXSW venue changes for 2014:
A new SXSatellite venue has been added: the Marchesa, known to locals as the home of Austin Film Society screenings for the past 9 months-ish. Unlike the other two satellite venues -- Alamo Drafthouse Village and Alamo Slaughter -- SXSW will be screening movies at the Marchesa for the entire duration of the film festival. The Marchesa will be the home for the free/public SXSW Community Screenings, including the AFS ShortCase on Saturday. Check out a photo from the lobby below.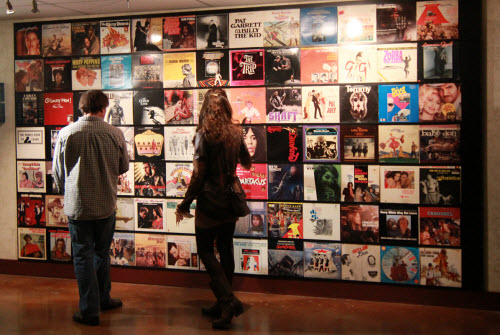 SXSW is using Violet Crown again -- it's been renamed "AMC Theater at VCC" for the fest -- but is combining all four theaters for screenings. The combined venues have more capacity than the small theater at Alamo Drafthouse Ritz.
Speaking of which, the two Ritz theaters are also paired for some screenings early in the fest, allowing for more capacity during the busiest time.
The Vimeo theater is located in the Austin Convention Center along with most of the Film Conference events.
The Film Festival Shuttle for Film badgeholders will run all days of SXSW Film. The stops are ACC (on Trinity between 2nd and 3rd), 7th and Congress (near the Paramount), Congress and 2nd (near Violet Crown), Rollins at the Long Center, and the Topfer at ZACH. There are two shuttle routes (one that includes Topfer) so be watchful of which you need when you hop on one. SXSW has a Shuttle Tracker page that will track the shuttles in real-time during the fest.
Please note: The shuttles do not travel to SXSatellite venues, which are not in walking (or cycling, really) distance of downtown. Check each venue listing for info on nearby public transportation (if any -- Slaughter has none) and related info.
And finally Catch a Chevy is back and will shuttle you around downtown at no cost if you have a SXSW badge or a Film wristband. Check the SXSW schedule for specific hours during each day of the fest.
Here are some mileage estimates for those of you who prefer walking or cycling instead of shuttling between venues:
It's about .75 mile from Rollins Theatre at the Long Center to the Topfer Theatre at ZACH if you take Riverside Drive, which might be a pretty walk, too.
Topfer to Violet Crown is .9 mile and you get to take the Lady Bird Trail over the lake. Rollins to Violet Crown is a half-mile.
Rollins to the Paramount is 1 mile. I've done this walk. In fact, I've done it at a run to get from one screening to another when I couldn't wait for the shuttle.
Topfer to ACC is about 1.4 miles. I'd shuttle for that one unless I needed some exercise. And it's .9 mile from Rollins to ACC.
More people seem to be cycling around downtown this year -- one of my goals for the fest is to find the nearest bike rack to every venue, and update our listings with that info.
[Photo credit: "SXSW marquee at Stateside" by J. Kernion, all rights reserved. "Marchesa Lobby" courtesy of the Austin Film Society.]