Movies This Week: December 6-12, 2013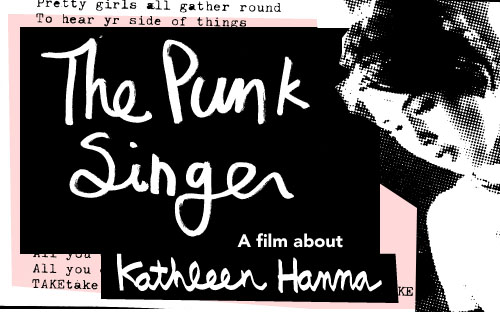 If you're getting in the Christmas spirit, you'll want to head over to the Paramount on Sunday for 35mm screenings of Love Actually. They've got two afternoon matinee showings. If that doesn't work for you, it's also a Girlie Night booking at Alamo Drafthouse Ritz on Tuesday, but that appears to be a digital screening (for those of you, like me, who care about such things).
Speaking of the Ritz, they've got a Kung Fu Double Feature on Sunday night from the American Genre Film Archive, Richard Donner's Superman in 35mm on Monday and Sweet Smell Of Success on Wednesday night. If you've got six hours to spare on Thursday evening, they're also showing a double feature of The Hobbit: An Unexpected Journey and The Hobbit: The Desolation Of Smaug in 35mm. If you want to forgo the high frame rate/IMAX/3D options, it's a rare opportunity to see new releases on film.
The Austin Film Society continues its Jan Nemic series tonight with Pearls Of The Deep at the Marchesa. This collection of five short films from 1966 is "considered a manifesto of the Czechoslovak New Wave" according to the AFS program notes. AFS is also presenting a screening of Go For Sisters on Saturday night at the Alamo Slaughter Lane with John Sayles in attendance for a Q&A. Sayles will be back at the Marchesa on Sunday night for his 1987 film Matewan, in a brand new 35mm print struck by UCLA. This is your chance to ask questions of a master director whose work has helped to shape the independent film movement in the United States.
Wednesday night at the Marchesa, you can enjoy Alice Walker: Truth In Beauty, a new documentary about the author of The Color Purple. [Editor's note: I caught the doc earlier this year and it's excellent -- compelling, complex, beautifully done. Don't miss it.]
Movies We've Seen
The Broken Circle Breakdown -- This Belgian drama quite unexpectedly delivers some terrific bluegrass performances. Just don't go in expecting a lighthearted romp like "Oh Brother," because this film is as heavy as it gets. You've got a kid with cancer, a contentious love affair told out of order and a strange love/hate relationship with America. Caitlin's got our review and she says "Watching the happy couple as they get to know each other, completely oblivious of what the future will bring, is utterly heartbreaking." (Regal Arbor)
Go For Sisters -- As mentioned above, legendary director John Sayles is coming to town this weekend. He'll be at the Alamo Slaughter on Saturday night for a Q&A after his latest film (which Elizabeth first reviewed during SXSW this year), and it will continue to play with limited showtimes over the next week. Jette more recently reviewed the film and says it's "worth watching for its main characters and the excellent cast portraying them" despite a meandering plot. (Alamo Slaughter)
Narco Cultura -- Winner of the Fantastic Fest 2013 Best Director Award - Documentary, this is a riveting and occasionally gruesome look at the drug war in Mexico. You can check out my full review here. (Cinemark Tinseltown 20)
Out Of The Furnace -- Scott Cooper's directorial debut Crazy Heart won two Academy Awards and put him on the map as a filmmaker to watch. Leonardo DiCaprio and Ridley Scott were tied to an earlier version of the project, but stayed on as heavy-duty producers. In the end, the film's shoot was put on hold due to Christian Bale's schedule and Cooper's insistence that he be the star of the film. This uncompromising crime drama also stars Woody Harrelson, Casey Affleck and Forest Whitaker. The critical reaction to this one has been fairly mixed, but the studio is running an Oscar campaign for it. I'll be back later this weekend with a review. (wide)
The Punk Singer (pictured at top) -- Sini Anderson's kick-ass documentary about Kathleen Hanna (of Bikini Kill/Le Tigre/The Julie Ruin) had its world premiere at SXSW earlier this year. Using 20 years of archival footage and extensive interviews with Hanna herself along with fellow musicians like Kim Gordon of Sonic Youth, Joan Jett and Hanna's husband Adam Horovitz of the Beastie Boys, it's a fascinating look at one of the leaders of the riot grrl movement. While this is also available on VOD, I highly recommend fans see it with the speakers cranked at the Drafthouse. (Alamo Slaughter [tonight only], Alamo Village [Saturday-Wednesday])