SXSW Dispatch: John Sayles and 'Go For Sisters'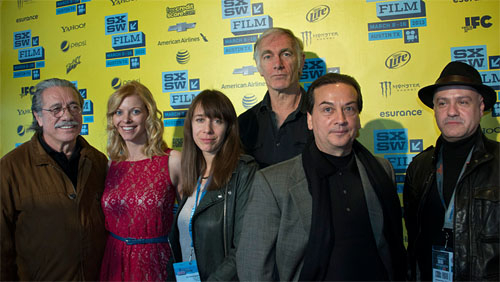 One of the SXSW screenings I eagerly awaited was the new film from indie director John Sayles. Go for Sisters depicts two childhood friends who meet up again as adults: parole officer Bernice (LisaGay Hamilton, The Practice) and parolee/recovering addict Fontayne (Yolonda Ross, Treme). Bernice requests Fontayne's help in finding her ex-marine son Rodney, and former police detective Freddy Suárez (Edward James Olmos) soon joins their search.
Watching the movie, a few elements reminded me of Sayles' earlier feature Passion Fish (one of my favorite films); both films share the themes of redemption and relationships between women. But Go for Sisters is an original, artfully blending humor and drama as these three journey to Mexico from California. The performances here are what you expect from a Sayles film: powerful and understated. Especially impressive is Ross as Fontayne, who keeps denigrating herself as an unworthy person -- since she served time and was addicted to drugs -- while we see during the film that she is anything but.
Olmos served as a producer, and was in attendance at the Monday evening North American premiere screening at Stateside. The director was there as well. Decked out in full black (as seen below), Sayles took questions from the audience about the role the border plays in some of his movies, his early films being available on DVD, and more.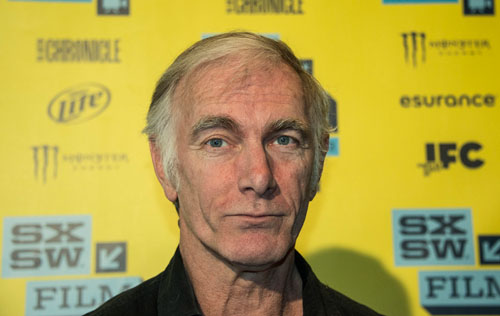 I was so pleased I was able to attend this screening and see one of my favorite directors in the flesh (as well as this excellent film). Here's hoping Go for Sisters comes back to Austin soon.
Go for Sisters plays again at SXSW on Wednesday, March 13 at 1:45pm and Thursday, March 14 at 1:15pm at Violet Crown 3&4 (screening info).
[Photo credit: Go for Sisters red carpet at SXSW 2013, by Dinkins / De Jong for Slackerwood, all rights reserved]