Movies This Week: March 15-21, 2013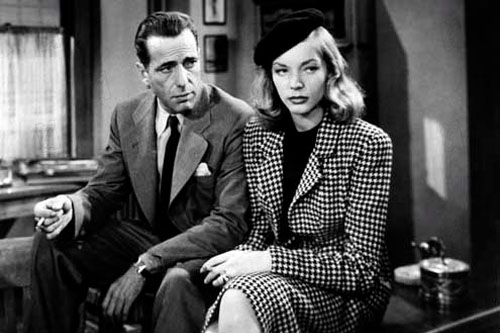 Oh, man. I'm so tired from SXSW that after Saturday, I won't want to watch a movie again for ... at least a day. Maybe three. However, if you're not feeling quite so burned out, there are lots of choices for moviegoing this week. In fact, if you're not sick of SXSW, there's still a full day of filmgoing on Saturday, and it would probably be quite easy to get a ticket for movies at the larger venues. Check out our reviews of movies screening tomorrow: The Retrieval, Rewind This! and The Bounceback. And although we don't have reviews for these films published yet, I'd recommend Continental, Debbie says All the Labor is great for Gourds fans, and Rod liked Drinking Buddies.
If you miss Rewind This! at SXSW, the "love letter to VHS" will have an encore screening on Sunday night at 10 pm at Alamo Drafthouse Ritz. Ritz is also showing Repo Man that night (and Monday), so you can really wallow in the 80s if you want.
On Monday, hopefully you will have recuperated enough to go back to the Ritz for some Sam Peckinpah, namely Bring Me the Head of Alfredo Garcia. If not, you can see it on Tuesday at Ritz or Slaughter, and on Thursday at Slaughter. Austin Film Society continues its Essential Cinema series on films from the Middle East on Tuesday night at 7 at Alamo Village with The Long Journey. Actor Alon Pdut will be in attendance.
And on Thursday at 7 pm, UT's Radio-Television-Film department will host a free to the public screening of the classic film The Big Sleep. Assistant professor/archivist Caroline Frick will introduce the film and talk about how the plot ties in with film preservation. She's an excellent, engaging speaker so don't miss this. It's at the BMC Auditorium on the UT campus, in the new Belo Center for New Media, and since I haven't been there in awhile you will have to hunt it down on your own.
Movies We've Seen
West of Memphis -- Don says this documentary about the West Memphis Three is "superb," if a bit long at 147 minutes. He adds, "More than just a cautionary tale about grave injustice, it also says much about American culture." Read his review for details.
Other Movies Opening in Austin
The Call -- There's a kidnapping, there's a 911 operator, there's supposedly suspense, and there's Halle Berry and Abigail Breslin. Hopefully that all adds up. (wide)
The Incredible Burt Wonderstone -- The SXSW opening-night film now opens wide in local theaters. Over at the Austin Chronicle, Marjorie Baumgarten says it has "a plot that seems overly familiar and jokes that are more amusing than hilarious." Read her review to find out more. (wide)