Review: West of Memphis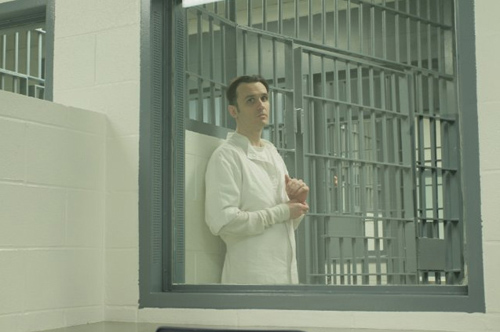 The history of American criminal justice abounds with cases of justice denied, delayed and miscarried, but there are few cases more egregious than that of the West Memphis Three.
The three men were convicted as teenagers in 1994 of murdering three eight-year-old boys in West Memphis, Arkansas in 1993. Damien Echols was sentenced to death, Jessie Misskelley, Jr. to life imprisonment plus two 20-year sentences and Jason Baldwin to life imprisonment. Amid the hysteria over Satanism in the 1980s and early 1990s, the prosecution easily convinced jurors that the three rebellious teens killed the boys as part of a satanic ritual.
After the sentences were handed down, questions about the case arose almost immediately. Criminologists and forensic experts criticized how the police handled the crime scene and the evidence, and charged that the prosecution based its case on unfounded accusations rather than any evidence linking Echols, Misskelley and Baldwin to the crime. But despite widespread suspicion that the three were innocent, their convictions were upheld on appeal.
The horrendous crime and the three men's seemingly futile 18-year struggle to prove their innocence are the subjects of West of Memphis, a gory and chilling documentary about an unbelievable failure of justice. The film isn't for the squeamish, but it's an eye-opener for anyone not familiar with the famous case and a stark refresher course for viewers who are.
The notorious West Memphis Three case has been thoroughly documented on film (including the popular HBO documentary Paradise Lost: The Child Murders at Robin Hood Hills and its two sequels) and in several books; it also has been the subject of several TV shows and many articles. Freeing Echols, Misskelley and Baldwin has long been a cause célèbre, attracting support from entertainment titans such as Eddie Vedder, the Dixie Chicks, and filmmaker Peter Jackson, who co-produced West of Memphis. As such, the film has an inherent disadvantage -- there are few revelations for longtime followers of the case. But the horrific nature of the crime and the equally horrific failure of justice that followed still make for a gripping documentary.
On the surface, West of Memphis is a visceral, cringe-inducing examination of an unthinkable crime and an indictment of America's criminal justice system. In this respect, the film is compelling but hardly unusual; it's much like many other documentaries about criminal cases in which presumption of guilt trumps presumption of innocence, as overzealous prosecutors trample the rights of the accused. (Incendiary: The Willingham Case is a prime example.) As it methodically builds a case for the three men's innocence, West of Memphis covers this territory very well, but it isn't new documentary territory.
What elevates West of Memphis above its peers is that it's also a striking and heartbreaking look at life in a downtrodden corner of the American South. From interviews with various parties involved in the case, we see West Memphis as a rusty, weed-strewn, despairing place where people with limited education and few employment prospects struggle to make ends meet. Poverty is unkind to family relationships and even more unkind to children; as we learn their backstories, it's easy to see why Echols, Misskelley and Baldwin were singled out for prosecution and hadn't the means to defend themselves adequately. West of Memphis presents their stories within the context of small-town ignorance and low-income discouragement. Mix this milieu with hysteria over all things satanic, and the three misfit teenagers had no chance for justice. (High-school dropout Misskelley had an IQ of 72 and often got into fights, and Baldwin and Echols -- also a dropout -- were arrested for petty crimes and openly rebelled against Bible Belt culture.)
West of Memphis is a well crafted, very informative film with plenty of memorable (or maybe memorably horrible) moments. It's too long at 147 minutes (a 120-minute version would be just as effective), but director Amy Berg's pacing is quick, and the story never boring. Helpfully, most of the players in this sordid tale are captivating folks straight out of central casting, from the young victims' grieving parents to Echols's ever-loyal and determined wife, Lorri Davis -- she married a death-row inmate in hopes of freeing him, for god's sake -- to the parade of cops, lawyers and judges who callously dispensed with any notions of fairness or justice.
One possible argument against West of Memphis is that it's biased. Jackson and co-producer Fran Walsh began working to free the West Memphis Three in the mid-Nineties, and Echols and Davis -- hardly nonpartisan observers -- are co-producers also. As such, the film feels one-sided and shows no love for those who indicted or prosecuted the three teens. Not that they're necessarily due any love, but in the interest of journalistic thoroughness, they are due more screen time to explain their actions. That said, I'm certainly no West Memphis Three expert, and my suspicions of bias stem from my cinematic and journalistic sensibilities, rather than any hard evidence. (Yeah -- I get the irony here.)
Biased or not -- I'll assume not, for lack of proof -- West of Memphis is a superb documentary. More than just a cautionary tale about grave injustice, it also says much about American culture. Don't miss it, even if some scenes compel you to look away from the screen.