2012 in Review: Don's Top 10 and Other Lists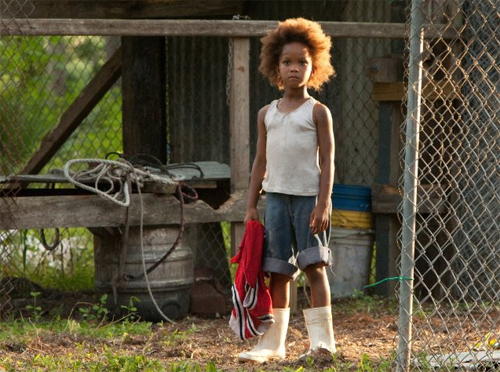 Here are my top ten and other notable films from last year. To be eligible for my list, a movie had to release in the U.S. in 2012 and screen in Austin in 2012 also. (Some well reviewed 2012 releases have not yet opened in Austin.)
10. Searching for Sugar Man
This superb documentary about singer/songwriter Sixto Rodriguez would have made my top ten list even without its irresistible soundtrack (which I dare you not to buy after seeing the film). Although the publicity surrounding Searching for Sugar Man has spoiled some of its "Whatever happened to this guy?" premise, it's still an engaging story and a great tribute to a musician whose terrific songs were nearly forgotten for decades. (Jordan's review)
9. Bernie
My third-favorite Richard Linklater film -- nothing can top Slacker or Dazed and Confused -- is the best comedy of 2012. Based on the true-crime tale of Bernie Tiede, a Carthage, Texas mortician accused of murdering wealthy widow Marjorie Nugent in 1996, Bernie is a thoroughly engaging and hilariously dark romp that nails the East Texas milieu with a cast of spot-on small-town characters. Jack Black is perfect as the gentle and generous Tiede; so is Matthew McConaughey as tough-on-crime District Attorney Danny "Buck" Davidson. (my review)
8. The Sessions
This very funny, deeply moving and surprisingly explicit film is based on the true story of Mark O'Brien, a journalist and poet confined to an iron lung and determined to lose his virginity with help from a professional sex surrogate. The Sessions quickly disappeared from Austin theaters, and this is a pity; venerable character actor John Hawkes deserves a best actor Oscar for his performance as O'Brien, and Helen Hunt is at her best and bravest (and nakedest) as sex surrogate Cheryl Cohen-Greene. (my review)
7. Ai Weiwei: Never Sorry
Chinese artist and activist Ai Weiwei's work is ambitious and provocative; no less provocative are his political views. This compelling documentary is an intimate look at both, exploring the internationally renowned artist's creative inspirations, family life and frequent clashes with the Chinese government. Ai Weiwei: Never Sorry is an inspiring film with powerful messages about following your muse and speaking truth to power. (Elizabeth's review)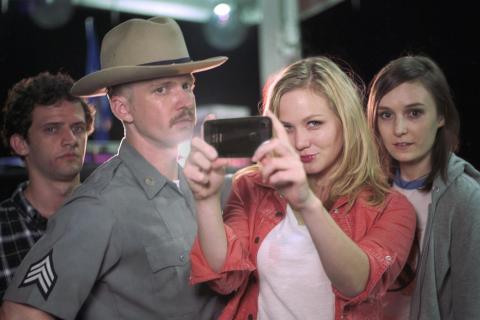 6. King Kelly
Shot entirely with iPhones and inexpensive digital cameras, King Kelly is a biting statement about self obsession and online culture. The titular Kelly (Louisa Krause, in one of the year's most unsettling performances) is a webcam stripper, drug mule and nonstop Facebook poster. (Full disclosure: I'm on Facebook all the time, too.) When her ex-boyfriend takes her car with a huge quantity of narcotics in the trunk, Kelly and her best friend spend a frantic Fourth of July on a wild, drug-fueled journey to find the car and its precious cargo. A grim indictment wrapped in a compelling narrative, King Kelly is a harrowing glimpse at the darker aspects of our increasingly shallow and narcissistic online society. You and your Facebook friends need to see it. (my review)
5. Argo
Not a fan of action films? See Argo anyway; it's based on unbelievable but true events and is the best action film in years. The story is beyond strange, but it's real: In 1980, the CIA and Canadian government launched a secret operation to rescue six American diplomats hiding in revolutionary Iran by disguising them as filmmakers working on a phony film project. Equal parts thriller and send-up of Hollywood egos and excess, Argo is far better than I expected and proves that star and director Ben Affleck isn't just another pretty Hollywood face. (Elizabeth's review)
4. Lincoln
Inhabiting Abraham Lincoln and owning Lincoln, Daniel Day-Lewis reminds us why he's one of the world's greatest actors. Day-Lewis is magnificent as the central figure in Steven Spielberg's equally magnificent film, a fascinating study of the art of politics rather than a standard biopic. Focusing on Lincoln's struggles with Congress to pass the 13th Amendment and abolish slavery, Lincoln is a grandiose, star-studded and yet surprisingly intimate film, and a gripping history lesson about our 16th president's public battles and inner conflicts. (Rod's review)
3. The Master
Not-so-loosely based on the early career of Church of Scientology founder L. Ron Hubbard, The Master may be Paul Thomas Anderson's best film ever. The story follows the relationship between the Hubbard-like Lancaster Dodd (a superb Philip Seymour Hoffman) and Freddie Quell (Joaquin Phoenix), an alcoholic drifter who becomes Dodd's right-hand man during the rise of the Cause, the Scientology-like organization Dodd founded. The Master is the sort of visceral film we would expect from Anderson, a potent mix of bold characters, stunning visuals (the film is shot in 70 mm, and looks it) and a sometimes hallucinogenic vibe. (my review)
2. Moonrise Kingdom
Oh, Wes Anderson: If I made movies, I'd want to make your movies. I'm still swooning over Moonrise Kingdom, your ceaselessly, wonderfully, breathtakingly charming paean to young love. You have a rare gift, sir, in that you can transform a potentially saccharine story -- a young boy and girl fall in love and run away together, sending their small New England town into an uproar -- into a quirky, snarky, blisteringly funny and wholly memorable movie. Moonrise Kingdom enthralled your fans; non-fans of your work should give this gem a look also, for it is the most charming film of the year. (Jette's gushing review)
1. Beasts of the Southern Wild
It's often hard to name the best film of the year; this year, it was easy. The honor goes to Beasts of the Southern Wild for two reasons: It's as perfect as a film can be -- and I've never seen another movie like it. Set in an impoverished coastal Louisiana area known as the Bathtub, Beasts of the Southern Wild envelops us in the world of six-year-old Hushpuppy (Quvenzhané Wallis, outstanding in her first acting role), a girl with an ailing father, a hardscrabble life and a vivid imagination. A Katrina-like storm floods her home, changing Hushpuppy's world forever. What follows is an amazing journey -- a dreamlike mix of magical realism, social commentary, mythic undertones and jarring reality, all seen through the wondering eyes of a young child. Heartbreaking and poignant, the astonishing Beasts of the Southern Wild is in every way a thing of beauty. Do not miss it. (Jette's review)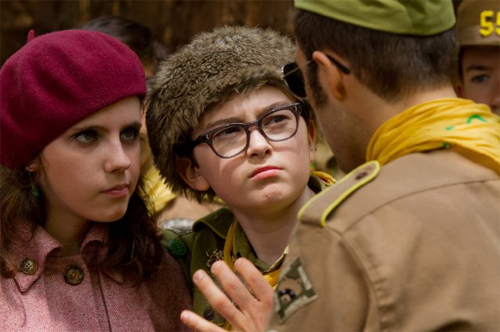 Films That Would Have Made My Top Ten List If It Were a Top 20 List
Compliance
Django Unchained
The House I Live In
Killer Joe
Looper
Robot & Frank
Seven Psychopaths
Silver Linings Playbook
Skyfall
Sun Don't Shine
A Film I'm Disqualifying to Make a Political Statement About the Academy Awards
Zero Dark Thirty
An outstanding film by most accounts, Zero Dark Thirty no doubt would be on my top ten list if I had seen it. But I haven't. Nor has anyone else in Austin (other than a select handful of critics), because it won't open here until January 11. Such is the annoying film industry practice of screening Oscar-caliber films in one or two cities in December to qualify for Academy Award consideration, and then making the Philistine masses outside New York and Los Angeles wait a month or two to see the films.
Yes, I know this is a thoroughly privileged problem; perhaps I should ask the residents of the nearest homeless camp what they think of my complaint. But seriously, showing a film once in Los Angeles in December and delaying its wide release until January or later always confuses film critics and audiences. If a film screens in one city in 2012 and releases wide in 2013, should we consider it for our best of 2012 lists, even if local audiences haven't seen it? Waiting a year to include it in our best of 2013 lists would seem odd, especially if it wins a 2012 Oscar. But if we exclude it from both years, a great film won't have a much-deserved place on our lists of top films.
Zero Dark Thirty and many other movies certainly deserve such an honor. But I'm disqualifying Zero Dark Thirty to send a message to the Academy and the film industry: Change the rules. For Oscar consideration, a film should release everywhere the filmmakers plan to release it (whether in one city or 100) by year's end. This would make life much easier for critics and much better for film fans, who shouldn't be kept waiting. After all, they're the ones who keep the film industry in business.
Honorable Mentions
Kid-Thing
In this darkly amusing and oddly appealing Austin-made movie, 10-year-old Annie -- a bored girl with too much free time and too little parental supervision -- encounters Esther, a woman stuck in an abandoned well. Rather than summoning help, Annie visits the increasingly desperate Esther daily, bringing her food and engaging her in bizarre conversations. Sidney Aguirre is creepily terrific as the sociopathic Annie in this twisted tale. (my review)
Safety Not Guaranteed
Former Austin filmmaker Mark Duplass and Parks and Recreation's Aubrey Plaza star in this very funny comedy about magazine journalists who investigate a man seeking a companion for time travel. Is the man just crazy, or has he really invented a time machine? The more the journalists learn about him, the less sure they are of the answer. Safety Not Guaranteed is an unlikely off-kilter mix of romantic comedy and science fiction that somehow works very well. (Debbie's review)
Most Overrated
Magic Mike
Maybe I'm just not part of the target audience (that is, people who like seeing Channing Tatum naked), but Steven Soderbergh's tragicomedy about male strippers bored me to the point where I looked forward to the cheesy dance routines. Matthew McConaughey -- who seemed to be everywhere in 2012 -- is a hoot as veteran stripper Dallas, but he's the only spark in an otherwise dull story. (my review)
Two Hours (Actually, Closer to Three Hours) of My Life I Want Back
Les Misérables
Fans of the long-running musical tell me they love this film. I guess I'm not a fan, because this CGI-slathered festival of melodic monotony had me wishing everyone would stop singing already and move along to the ending. (That is, the final ending; there are about six.) Oh, it isn't all bad -- the singing is far better than the songs, and Sacha Baron Cohen is deliciously over the top as the scoundrel Thénardier. But still I wonder if Les Misérables is French for How much longer must we suffer? (Mike's review)
Special Thanks to Adam Sandler
That's My Boy
Just when you think Adam Sandler can't make a worse movie, he does! That's My Boy is a new low even for America's Cinematic Dolt Laureate; it's as if he's trying to make every new film even dumber than his previous one, and succeeding marvelously. But as Slackerwood's reviewer of choice for Sandler's films -- how did I get this gig, anyway? -- I now perversely anticipate his jaw-droppingly awful exercises in filmic flatulence and welcome the challenge of trashing them in ever snarkier ways. (Coming soon to a multiplex near you: Grown Ups 2. I await its press screening like a sugar-amped 5-year-old awaits Christmas morning.) (my review)
Please Watch These Wonderful Austin-Related Films
America's Parking Lot
Bernie
Kid-Thing
Somebody Up There Likes Me
Sun Don't Shine
The Taiwan Oyster
Films That Didn't Make Any of the Above Lists, But You Really Should See Them Anyway
The Cabin in the Woods
The Imposter
The Queen of Versailles
Ruby Sparks
Sleepwalk with Me
Smashed
Sunset Stories
Sunset Strip