2011 in Review: Jenn's Alternative Best Of Awards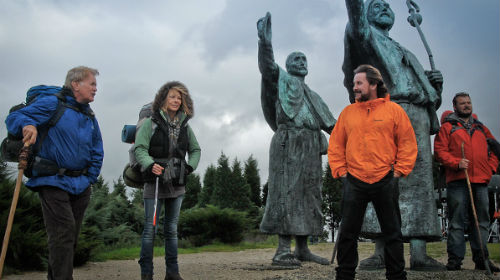 2011 was a tough year for Texas with the lack of rain, and not exactly a bountiful year for cinema, at least for films with theatrical distribution. But there are some gems this year, often missed by the average audience. So instead of a top ten list, I've decided to do an alternative best-of list that highlights the eclectic mix of outstanding films of the year. While it is Austin-centric, I honestly think some of the best movies this year have strong local connections. So without further ado ...
The Damned Shame Documentary Oversight: Incendiary: The Willingham Case (review), The Interrupters (review), Where Soldiers Come From (review)
Let's get the one negative award over first, not because the films are bad, but because they deserve more attention than they've received. The Academy of Motion Picture Arts and Sciences doesn't publicize the long list of qualifying documentaries before releasing the short list, from which the five nominees will be chosen. And it's a damned shame, as they are topical, provocative and very entertaining -- and all very aptly named. You will laugh, cry, be outraged and leave the theater with your worldview permanently altered for the better. And it just happens to be a coincidence that two of the three have strong Austin connections (and the other played SXSW).
Most Sneaky Charm: The Way (pictured above)
I was very resistant to this movie until reading Mike Saulters' review. This tale of a man on an unexpected, melancholy pilgrimage completely won me over, even with the predictability and montages. The Way is a subtle charmer.
Most Subtly Disturbing and Prophetic: Take Shelter (review)
The day I saw Jeff Nichols' Take Shelter, heavy storm clouds were moving in and meteorologists were practically dancing at the prospects of rain. By the time the film let out, enough rain had fallen to leave puddles. It seemed like a perfect pre-show to a film about a man obsessed with protecting his family while suffering from visions of apocalyptic storms. Nichols' story is grounded in reality; his protagonist is a responsible, well liked man who only wants the best for his family. Watching Curtis (Michael Shannon) struggle not just to separate visions from reality but keep his family together is heartbreaking.
Most Confusingly Sensible Title: Martha Marcy May Marlene (review)
I couldn't wait to see this one before it came out but I couldn't get all the names right until after I saw it. Then the title of this subtle, disturbing tale of a young woman who may -- or may not -- be losing her grip on reality after running away from a cult, it didn't make sense. But after viewing, it makes perfect sense. Not to mention the nuanced performances by Elizabeth Olsen and John Hawkes.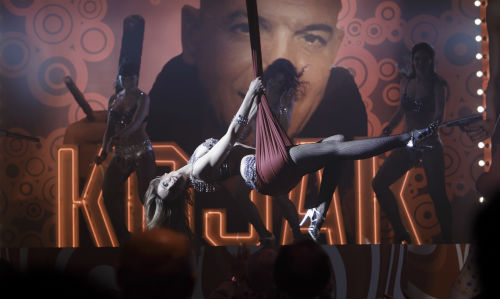 Most Operatic Use of Fabric: The Last Circus (pictured above)
This absurdist thriller of a "sad" clown whose obsession with another performer is not for everyone, but the climactic scene that featured red satin is one of the most mesmerizing scenes ever filmed.
Best Re-imagining of Classic Tropes: Attack the Block (review), Tucker & Dale vs Evil (review)
I have a love/hate relationship with horror films; I like a good scare but I'm often bored by what passes for horror in theatrically released films. But the exceptions are what keep me watching. Joe Cornish's Attack the Block takes anti-heroes to a new level when he centers an alien invasion on a housing project in London. It's so thrilling and John Boyega as Moses is so engaging you'll not care that you might not be familiar with the rapidly delivered slang. And Eli Craig's Tucker & Dale vs Evil fully embraces hicks versus college campers and turns it into a sly comedy thanks in no small part to the talents of lead actors Alan Tudyk and Taylor Labine.
Best Performances Most Likely to be Unfairly Mocked: Glenn Close and Janet McTeer, Albert Nobbs
Take two incredible actresses and dress them up as men, and no matter how sublime their performances or the strength of the story, people are going to mock them. Glenn Close is a handsome woman, which may be an asset to a fable about a woman forced to masquerade as a man to work in 19th century Ireland, but opens her up to easy ridicule. Don't let that dissuade you from seeing the film, which includes not only her outstanding performance as the lead, but Janet McTeer as well.
Most Annoyingly Stagey Yet Profoundly Moving: Extremely Loud and Incredibly Close
There are few events that redefine the world, and September 11, 2011 is inarguably a day that changed the world, let alone New York City. And that's what transforms Extremely Loud and Incredibly Close from a melodramatic, overbearingly Brechtian drama with an overly dramatic and verbose lead into one that works because of the very specific event, a very specific city, and an obsessive compulsive (if annoyingly one dimensional) character at the center of its plot.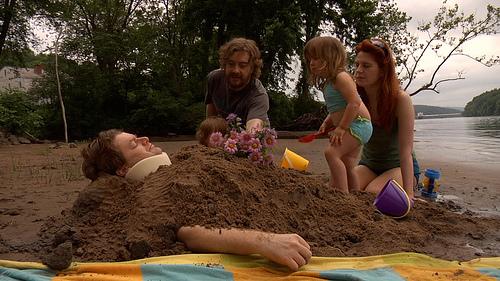 Best Festival Film Not Yet Coming to a Theater Near You in 2012: You Hurt My Feelings (review) (pictured above)
This year has been a good one for Austin films and filmmakers, no doubt. But the film that most surprised me among the festival fare this year was Steve Collins' tale of a man trying to prove himself to his ex by being taking care of two little girls. It's quiet, with minimal dialogue, and works in no small part because of John Merriman's performance. And that's not mentioning the adorable Lily Collins who is Boo personified from Monsters, Inc.
Best Musical Performances in a Film About a Musician in a Long Long Time: Sironia (review)
Brandon Dickerson's first feature may have tied for Most Confusingly Sensible Title (it's a pseudonym for Waco, which features prominently in the film), but where it shines is blending the music of Wes Cunningham's songs. Cunningham wrote the music and then penned the script with Dickerson and Thomas Ward. I'm not a fan of films featuring singer songwriters in general, but Cunningham is great, and the music is so integral to the story it really works. And by the way, three songs from the soundtrack are still available on the Sironia website.
Best Seen Where You Can Hear the Projector: The Artist (review)
A couple of people who'd seen an earlier screening that me mentioned how charming it was to hear the projector while watching this "silent" celebration of the golden era of cinema. I seriously want to take a trip around the world and see The Artist in old, majestic theaters and enjoy the experience of a film that transcends language and celebrates the Golden Era of Cinema.