2014 in Review: Frank's Alternative Oscars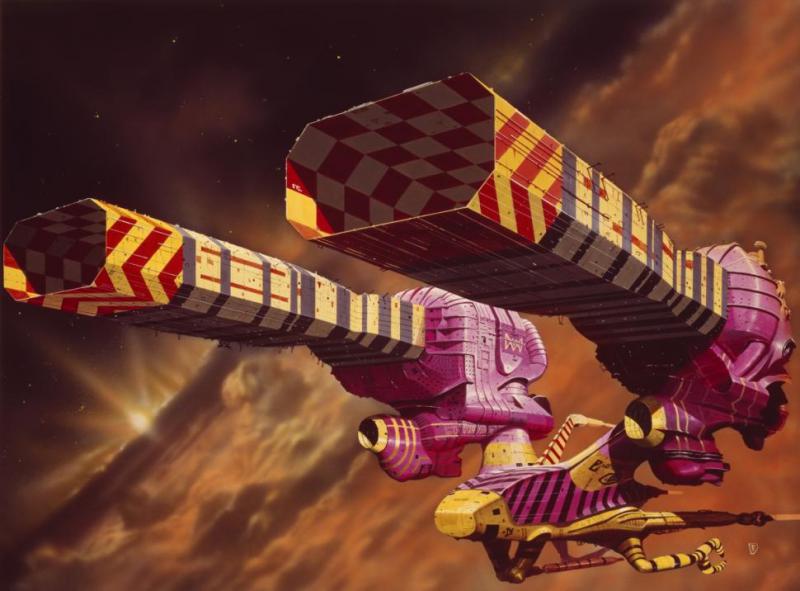 It seems like every year, I see more and more Oscar-hungry campaigns for films and performances than the year before. This past year especially saw an excellent crop of actors and filmmakers contribute above-stellar work to the art of moviemaking. However, in the rush to place the ads, view the screeners and attend the parties during this most high-profile time in the film world, a large amount of first-class work has been forgotten. As a result, I have put together an alternative Oscar list featuring films and performances, which struck me as some of the best of the year and more than worthy of some well-earned recognition.
Best Picture: The Two Faces of January (2014)
How could the writer of Drive and the author of The Talented Mr. Ripley NOT conspire to create perhaps the most captivating thriller of the year? Featuring three complex characters and a multi-layered plot full of suspense and intrigue, this tale of an American guide (Oscar Isaac) who encounters a mysterious couple (Viggo Mortensen and Kirsten Dunst) in sun-drenched Greece was pure Hitchcockian and one of the most gripping films of 2014.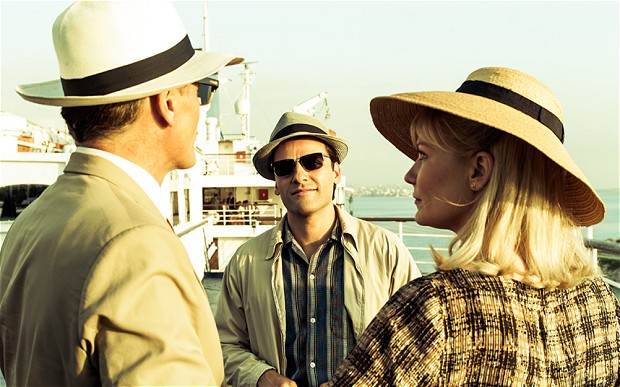 Best Actor: Jesse Eisenberg, The Double (2013)
Eisenberg finally tops his now-iconic work as Mark Zuckerberg with a tour-de-force performance as a lowly office employee whose life takes a turn for the surreal with the arrival of a confident new co-worker who is his exact physical double. This darkly funny adaptation of the Dostoevsky novel is directed and co-written by Richard Ayoade (Submarine).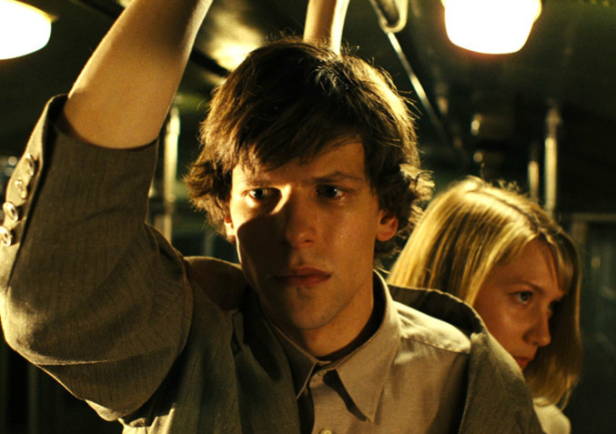 Best Actress: Annette Bening, The Face of Love (2013)
Strong leading roles may have eluded Bening after The Kids Are All Right (2010). However, her turn as a recent widow who falls in love with a man (Ed Harris) who is the spitting image of her late husband finally gave the actress one of the best female roles of the year.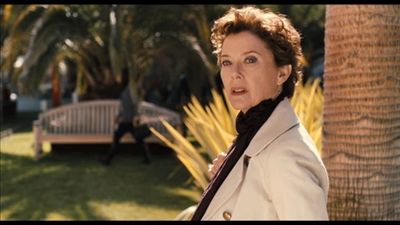 Best Supporting Actor: Vincent Piazza, Jersey Boys (2014)
Not many people were too wowed by director Clint Eastwood's adaptation of the Broadway musical sensation Jersey Boys (although viewing the film as a music biopic rather than a movie musical makes quite a difference). While naysayers jeered, the praise for Piazza's electrifying and immersive work as Tommy DeVito, the founder of the '50s pop music sensations The Four Seasons, was unanimous. (Don's review)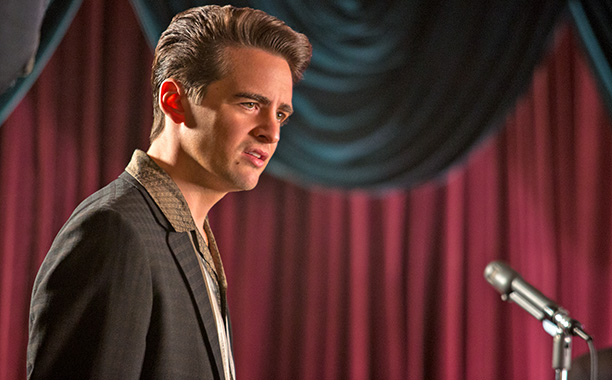 Best Supporting Actress: Kim Basinger, Third Person (2013)
As Elaine in Third Person, the former Oscar winner reaffirms her status as one of those rare actresses who can convey the rawest of emotions in such a short amount of screen time. The role may only have been three scenes long, but Basinger's work as Liam Neeson's estranged, grieving wife in Paul Haggis' ensemble drama was certainly the most affecting.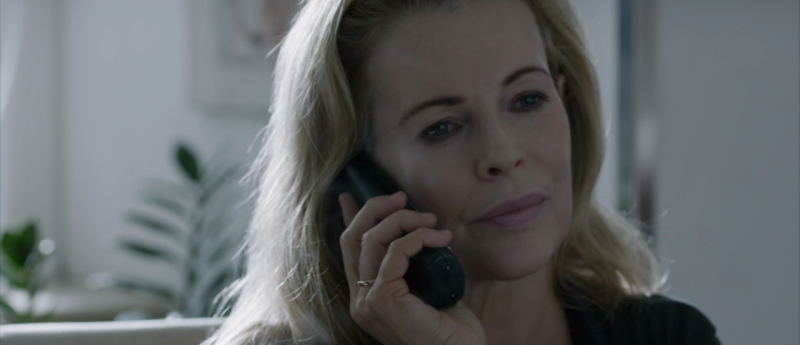 Best Director: Roman Polanski, Venus in Fur (2013)
Carnage (2011) definitely left some audiences underwhelmed, yet Polanski's follow-up stage adaptation of a theater director (Mathieu Amalric) auditioning a highly unpredictable method actress (Emmanuelle Seigner) was a journey full of dark comedy, sexual energy, suspense and the type of intensity no one but Polanski can deliver.
Best Original Screenplay: The One I Love (2014)
A screenplay that is the very definition of original, The One I Love provided near-perfect roles for Mark Duplass and Elizabeth Moss as a married couple who take the advice of their marriage counselor (Ted Danson) and head to a remote cabin for the most decidedly mind-blowing and surreal weekend of their lives. (Marcie's review, Jette's interview with the filmmakers)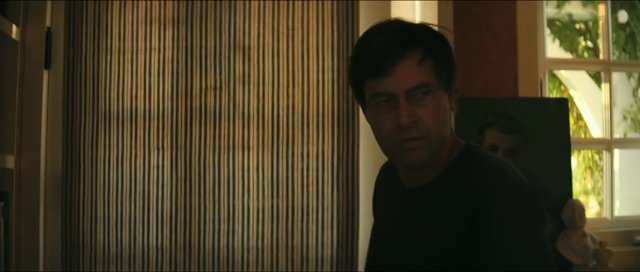 Best Adapted Screenplay: Edge of Tomorrow (2014)
Critics and audiences anticipating another Tom Cruise vehicle instead found themselves in awe with this mind-bending adaptation of Hiroshi Sakurazaka's novel All You Need Is Kill. Cruise plays a soldier who's forced to fight in an alien war in which he continuously dies and awakes to find he must fight again. (Mike's review)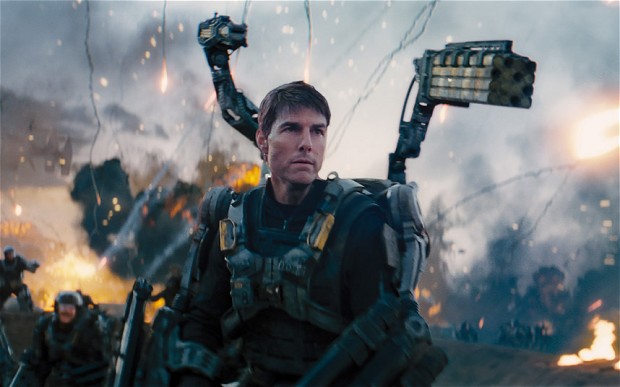 Best Documentary: Jodorowsky's Dune (2013)
Documentary filmmaker Frank Pavich combines eye-opening interviews, original storyboards depicting unbelieveable visuals and effects, as well as commentary from Alejandro Jodorowsky himself about his ambitious, unrealized adaptation of Frank Herbert's Dune, for a documentary that excellently depicts one of the greatest films never made. (Debbie's review and interview with Pavich)