Movies This Week: November 14-20, 2014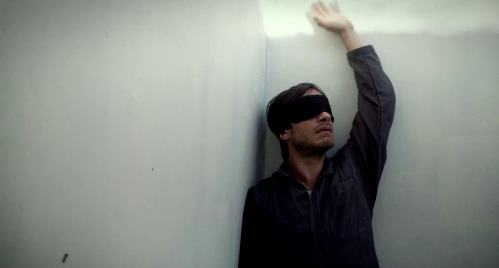 It's a very busy weekend for cinema lovers in Austin. First up, you've got the Austin Asian American Film Festival at the Marchesa. It's a welcome return for the festival, which was last held in 2009. The fest aims to turn the spotlight on films from Japan, South Korea, Myanmar Thailand, Taiwan, India, the Philippines, Vietnam and the United States. It kicked off last night and will run through Sunday. Tonight, you can catch a Taiwanese drama called Ice Poison and Pee Mak, a horror film that is the highest grossing film in the history of Thailand. Saturday's lineup includes a Vietnamese comedy called Funny Money and the festival's centerpiece, Andrew Lay and Andrew Loo's Revenge Of The Green Dragons, a film that features Martin Scorsese as an executive producer. Sunday will include the Indian documentary Tomorrow We Disappear and the Japanese comedy Cicada. The full lineup and ticket information can be found at the festival's website linked above.
The Alamo Drafthouse South Lamar will be welcoming the second annual Forever Fest this weekend. Tonight they've got a quote-along screening of Mean Girls with stars Jonathan Bennett, Daniel Franzese and Daniel DeSanto in person for a Q&A. Your ticket for the movie also gets you into The Spring Fling dance at the Highball where they encourage you to come dressed as your favorite Mean Girls character! Saturday's featured film is a local premiere for Amira & Sam, an indie drama Drafthouse Films will be releasing next year. Forever Fest will be hosting a live Q&A with the film's stars Martin Starr, Paul Wesley, Dina Shihabi and director Sean Mullin.
The Austin Film Society has limited programming this week since the Marchesa theater is being utilized by the Austin Asian American Film Festival, but they've still got a few great events on the calendar. They'll be hosting the Austin premiere of Stop The Pounding Heart on Wednesday night. Shot in rural Texas, this 2013 selection of the Cannes Film Festival introduces us to a "teenage girl coming of age on her religious family's goat farm." Also screening this week is 2013's On The Job on Thursday night. It's the Essential Cinema pick from a new series on contemporary Filipino cinema.
At Alamo Slaughter, the new "Shiner Soundtrack Series" give you two options to watch Tim Burton's Batman this week. On Sunday night it's a quote-along screening, and Wednesday night will feature a standard screening of the movie. Alamo South Lamar has Serenity quote-alongs on Sunday and Wednesday along with a 35mm screening of South Park: Bigger, Longer & Uncut on Tuesday as part of the new "Films of 1999" series. That same series also brings Run Lola Run to the Ritz on Monday night in 35mm. Also this week at the Ritz: a new 4K digital restoration of Oklahoma! on Saturday and Sunday for "Broadway Brunch," Tsai Ming-liang's Stray Dogs on Sunday night, Florian Habicht's terrific doc Pulp: A Film About Life, Death & Supermarkets for "Music Monday" and a "Cinema Cocktails" screening of Jeunet & Caro's magnificent fantasy The City Of Lost Children on Thursday night. If that's not enough for you, 1995's anime cyberpunk classic Ghost In The Shell, is playing on Sunday night at the Alamo Village.
Finally, Sony Pictures Classics is giving yet another big push to Whiplash this weekend. It will continue to screen at the Alamo South Lamar, Regal Arbor and Violet Crown and also expand to the Cinemark Hill Country Galleria and Regal Metropolitan. Now on over 400 screens, this is a big push for the film that is an awards season hopeful.
Movies We've Seen
21 Years: Richard Linklater - The first film in a new series (the next is expected to feature the career of Quentin Tarantino), co-directors Michael Dunaway and Tara Wood examine the career of Austin cinema hero Richard Linklater. From Slacker to Boyhood, they sit down with collaborators like Ethan Hawke, Matthew McConaughey, Julie Delpy, Jack Black and more...although the man himself is not actually inteviewed. Caitlin saw this at Austin Film Festival and says in her review that it's "enjoyable but limited in scope, and ultimately comes off as more of a puff piece than an insightful documentary." (selected showtimes at Alamo Slaughter Lane, also on VOD)
Bad Turn Worse - Mike reviewed this Texas-shot film for us at Fantastic Fest 2013, where it screened under the title We Gotta Get Out Of This Place. He said that it "captures exactly the atmosphere of a rural agricultural teenage wasteland with the gritty realism of a modern-day The Last Picture Show." (select evening shows at Alamo South Lamar, also available on VOD)
Rosewater (pictured above) - Mike reports: "Rosewater is the kind of film every American should see but unfortunately too few will. The eye-opener adaptation of Maziar Bahari's Then They Came For Me is an account of true events surrounding the Iranian elections in 2009. Rosewater joins Persepolis in the ranks of recent films that provide perspective on modern Iranian culture and its relationship to the US. Alternating between triumphant, chilling, and absurd, Jon Stewart's directing debut is a must-see." Read his review for more details. (Alamo South Lamar, Cinemark Hill Country Galleria, Regal Arbor, Regal Metropolitan, Violet Crown Cinema)
Also Opening In Austin
Beyond The Lights - Gina Prince-Bythewood (Love & Basketball) directs this well-reviewed drama starring Belle's Gugu Mbatha-Raw as an up-and-coming singer who falls in love with a cop who who is hired to protect her. (wide)
Dumb and Dumber To - Twenty years later, Jim Carrey and Jeff Daniels are reunited with the Farrelly brothers to return as Lloyd and Harry. (wide)
Kirk Cameron's Saving Christmas - Growing Pains star Kirk Cameron, much like Fox News, is so outraged over the non-existent "War On Christmas" that he's made a whole movie about it. For the audience that I'm sure he's hoping to attract, he probably should have waited a few more weekends to release it. (Cinemark Southpark Meadows, Tinseltown North)
Low Down - Executive produced by Anthony Kiedis and Flea (who also co-stars) of the Red Hot Chili Peppers, this indie biopic tells the story of Joe Albany, a jazz pianist who worked with Charlie Parker and Miles Davis but became a heroin addict in the 1970s. Albany is played by John Hawkes (Winter's Bone) and the film is told through the eyes of his daughter Amy (played by Elle Fanning) and is based on her memoir. The film debuted earlier this year at Sundance where it won the Best Cinematography award in the Drama category. (Regal Arbor)
Occupy the Farm - This documentary tells the story of 200 farmers who attempt to save the last available plots of farmland in California's urban East Bay from being developed by the University of California into a shopping center. Armed with 15,000 seedlings, the farmers took over the farmland to fight for access to a locally grown harvest. (Regal Arbor)