From Richard Linklater to Jon Stewart: Texas Films and Lineup Additions at AFF 2014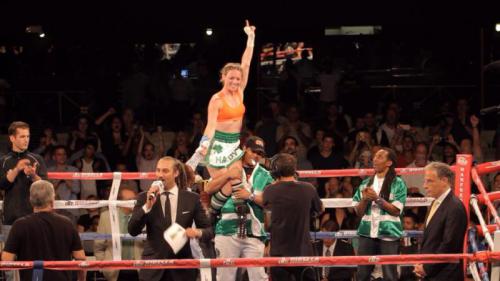 The full lineup and schedule have now been announced for this year's Austin Film Festival. Along with buzzy Marquee Selections like Wild and The Imitation Game and a few exciting late additions, including Jon Stewart's debut film Rosewater, The Humbling (starring Al Pacino) and dramedy/musical The Last 5 Years, dozens of world and regional premieres are slated to screen, too -- many with Texas ties.
You can take a look at the full lineup and conference schedule (they're using Sched this year) and start planning your own path, but for now here's a quick overview of the films appearing at the festival made by and about Texans.
21 Years: Richard Linklater -- Austin is the perfect place for the world premiere of this documentary, as it covers the first 21 years of the local director's career. The film features interviews with some of Linklater's regular collaborators, including Matthew McConaughey, Julie Delpy and Ethan Hawke. You can bet this Friday night screening at the Paramount will be packed with proud local film fans.
Hardy -- Directed by Natasha Verma, who grew up in South Texas and graduated from The University of Texas, Hardy (pictured above) is a unique and poignant-looking documentary about Heather Hardy, a talented Brooklyn boxer who also happens to be a single mother. Verma, a news reporter as well as a filmmaker, will be in attendance. Here's the trailer:
The Sideways Light -- Filmed in Bastrop, this Dark Matters selection is directed by Jennifer Harlow and stars Lindsay Burdge (A Teacher). Burdge plays a woman who returns home to take care of her ailing mother, and as you can see in the trailer, strange things start to happen around them.
61 Bullets -- Though more of a Louisiana film than a Texas one, filmmakers David Modigliani (Crawford) and Louisiana Kreutz are Austinites so we'll include 61 Bullets on this list. This documentary explores the assassination of Senator Huey Long, who was allegedly killed by Dr. Carl Weiss though no motive or hard evidence was ever found.
Crazy Carl and His Man Boobs: An Austin Love Story -- This feature spotlights one of Austin's keepers of all things weird. Crazy Carl Hickerson, flower seller and frequent City Council candidate, has been a part of the Austin scene since the 1970s and has plenty of stories to tell about the city's development over the years. Hickerson will be in attendance at the film's screening along with Charlotte Ferris and local director Mike Woolf (Man on a Mission: Richard Garriott's Road to the Stars). Here's the trailer:
Flutter -- After screening at the Dallas International Film Festival earlier this year (here's Debbie's review), Austin filmmaker Eric Hueber's feature will appear at AFF, as well. The film explores the bond between a mother and her vision-impaired son as they struggle against poverty and society's arbitrary rules. Watch the trailer below.
History of Time Travel -- This fictional documentary is the feature directorial debut of Ricky Kennedy, who was born in Tyler, TX and lives in Nacogdoches. The narrative follows a father and son who devote their lives to creating a time machine before their enemies have a chance to, and their actions change the course of history.
The Texas Promise -- Director Vanessa Roth examines the fallout of a 2011 $5.4 billion education budget cut in Texas, in which districts sued the state and (thankfully) won. If you weren't paying attention at the time, this documentary will serve as a good summary of events.
Texas Shorts -- This short film program includes several promising local selections: Annie Silverstein's Skunk (which was recognized at Cannes), Austin Nichols' Stroker, Alison Boland's Neighbors, John Moore's Once Again and Ya'Ke Smith's dawn (here's Debbie's review of Smith's last film, Wolf). Watch the trailer for Skunk below:
Find out more about how to attend Austin Film Festival, which runs Oct. 23-30, and you can take a look at the lineup and schedule here. We'll be posting more preview coverage in the coming days as well as reviews and recaps throughout the fest, so be sure to check back with Slackerwood soon.