Movies This Week: June 20-26, 2014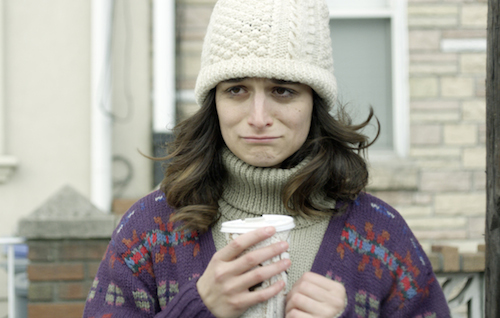 The Austin Film Society has teamed up with Dan Halstead of Portland's Kung Fu Theater to host the 2nd annual "Old School Kung Fu Weekend" at the Marchesa. Three films will screen tonight and three more tomorrow, all directly from rare 35mm prints. The lineup is top secret and most of the movies have never before played in town. Passes are available for the entire series or individual tickets will be sold at the door, capacity permitting.
The AFS Screening Room hosts an Avant Cinema screening on Wednesday night of the 1947 film Dreams That Money Can Buy, created by avant-garde masters Hans Richter, Marcel Duchamp, Man Ray, Max Ernst, Fernand Leger, Alexander Calder and John Cage. Thursday night's Essential Cinema selection is Abel Gance's J'Accuse. Presented in a DCP of a recent restoration, this 1919 silent classic presents a love triangle between a soldier, his wife and her lover during World War I.
After a week off, the Marx Brothers retrospective picks back up this weekend at the Alamo Drafthouse Ritz. The Big Store was their last film for MGM and was originally released in 1941. This rarely-screened film plays from a 16mm print tomorrow afternoon. There are still a few tickets left for Sunday's Merylthon at the Ritz. Celebrating Meryl Streep's 65th birthday, the marathon will feature five secret titles, all screening from 35mm prints. The Ritz also has Russ Meyer's Mudhoney in 35mm on Monday night and The Devil Is A Woman in 35mm on Wednesday, which wraps up their salute to Dietrich and Von Sternberg.
aGLIFF is presenting a special screening of the 1993 adaptation of The Secret Garden, directed by Agnieszka Holland, at Alamo Village tomorrow morning. Alamo Kids Camp has Mary Poppins screening for free each morning from now through Thursday at the Alamo Slaughter Lane while Space Jam plays at the Alamo Village and Curious George at Lakeline. You can catch E.T. on Saturday and Sunday afternoons as part of this month's "Dynamic Duo" series at both the Slaughter Lane and Lakeline locations. The Alamo Slaughter Lane is also celebrating Texas Tiki Week with a special screening of Blue Hawaii, starring Elvis Presley, on Thursday night.
There are somehow still tickets left for tomorrow night's Rolling Roadshow event with Snowpiercer featuring a live Q&A with director Bong Joon Ho. This mindblowing sci-fi flick starring Chris Evans, Tilda Swinton and Song Kang-Ho opens next weekend, but tomorrow's screening will find you riding a train from Cedar Park to the movie. The train boards at 5 pm and is expected to return at 1 am, food and beverages will be available to purchase onsite.
Finally, the Paramount Summer Classic Film Series is serving up a day of gangsters and pizza with Sunday's digital double feature of The Godfather and The Godfather II at the Stateside. You can just check out the movie or buy a ticket that includes food at Due forni before or after the movies. On Monday and Tuesday, the theaters will be paying tribute to the artistry of Orson Welles with a 35mm double feature of Citizen Kane and The Third Man at the Paramount or a digital double feature of Macbeth and Touch of Evil at the Stateside. Superheroes are the theme on Wednesday and Thursday night, with a 35mm double feature of Superman and Batman (the Tim Burton version). Austin Books & Comic will be on hand in the Paramount's lobby where you can buy, sell and trade your comics from 6:30-9:45 pm.
Movies We've Seen
Before You Know It - Austin filmmaker PJ Raval flat-out blew my socks off at SXSW last year with this thought-provoking documentary that examines the lives of gay senior citizens. He focuses his film on three men, including one who owns a gay bar in Galveston. Their lives and experiences are very different, but they're all working to survive in a world that offers very little visibility of aging members of the LGTBQ community. Don's SXSW 2013 review praises the film for being "personal in scope and yet universal in theme -- gay or straight, we all hope to grow old happily and we all will die." The film is branded as an AFS Selects title, which means that Austin Film Society members can get $2 off their tickets at the box office. (Violet Crown, select showtimes)
Jersey Boys - Already a Tony Award-winning musical on Broadway, Clint Eastwood has turned the stage show into a flat biopic about Frankie Valli and The Four Seasons by removing the songs from the story. Don has our review and says "essential problem with Jersey Boys is that while it's full of wonderful feel-good musical vibes, its dramatic tension falls flat." (wide)
Obvious Child (pictured above) - Comedian Jenny Slate's star has been on the rise over the last two years. I caught her do an obscenely funny set during last year's Fun Fun Fun Fest and have immensely enjoyed her guest appearances on NBC's sitcom Parks and Recreation. Her lead role in Obvious Child finds her in her comfort zone, portraying a stand-up comedian. After a one-night stand she becomes pregnant and decides to get an abortion. This is a topic that is rarely depicted in popular culture these days, never mind in a comedy (although Alexander Payne's brilliant satire Citizen Ruth might make the argument that it should be). Elizabeth's review praises the movie's "deep heart underneath the scatalogical humor, sarcasm and doubt." (Regal Arbor, Violet Crown Cinema)
Also Opening In Austin
The Rover - David Michod's follow-up feature to his excellent 2010 debut Animal Kingdom stars Guy Pearce and Robert Pattinson. Set in the Australian outback after the collapse of regular society, things are truly back to the wild, wild west. Reviews have been a bit mixed, but those who love it, seem to really love it. AFS is hosting a special screening of this film Tuesday night at the Alamo Slaughter Lane with actor Guy Pearce in attendance for a Q&A. (Alamo Slaughter Lane, AMC Barton Creek, Cinemark Hill Country Galleria, Regal Arbor, Regal Metropolitan, Violet Crown Cinema)
Supermensch: The Legend of Shep Gordon - The directorial debut of Mike Myers, this documentary had its U.S. Premiere at SXSW this year. It introduces us to Shep Gordon, a legendary artist manager who oversaw the careers of artists as diverse as Alice Cooper, Luther Vandross and Anne Murray. (Regal Arbor)
Think Like A Man Too - This sequel to the highly successful 2012 film is yet again inspired by Steve Harvey's book Act Like A Lady, Think Like A Man. Kevin Hart, Taraji P. Henson and the entire cast of the first feature return here, headed to Las Vegas for a romantic wedding getaway. (wide)