Movies This Week: April 18-24, 2014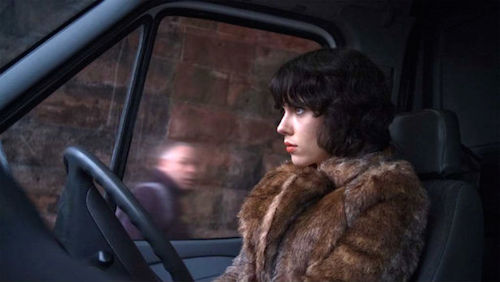 Austin Film Society is serving up one more screening of Beyond The Hills this evening at the Marchesa as part of their New Romanian Cinema series. AFS is offering its members a special sneak preview of local filmmaker Chris Eska's The Retrieval (Don's review) Sunday afternoon. I caught this haunting Civil War drama at SXSW last year and definitely recommend seeing it on the big screen. It will open in Austin in a few weeks, but AFS members can see it free at the Marchesa this weekend with a post-film Q&A featuring cast and crew. Hang out after The Retrieval for an AFS Auteur Obscure pick: Robert Clouse's 1970 film Darker Than Amber, preseted in 35mm. Jewels In The Wasteland is taking a break this week, but will return next Wednesday with Ingmar Bergman.
If you haven't caught Joe yet (or would just like to see it again), Violet Crown Cinema is hosting a special benefit screening of the film on Sunday evening. Director David Gordon Green and "select cast members" will be in attendance with complimentary cocktails provided by Shiner and Z Tequila. All proceeds from the screening (tickets are just $20) will be contributed to Violet Crown employee Evan West, who was seriously injured during the tragic Red River accident during SXSW.
Bob Birdnow's Remarkable Tale of Human Survival and the Transcendence of Self also screens at the Violet Crown on Tuesday night as part of their Texas Spotlight, series and all ticket sales for this event will also be donated to Evan's support fund. This is the first time the Dallas movie will screen in Austin.
The Marx Brothers retrospective continues at the Alamo Drafthouse Ritz with a screening of Horse Feathers tomorrow afternoon. It will play again on Tuesday for a matinee. Tickets are somehow still available for Sunday's Police Academy marathon at the Ritz. Five of the seven films are in 35mm. The brillantly profane Glengarry Glen Ross also screens in 35mm on Wednesday as part of a David Mamet series. Alamo Lakeline has a rare 35mm screening of Ken Russell's trippy Altered States on Sunday night and a beautiful print of David O. Russell's Three Kings that I caught at the Ritz last week will be headed to Lakeline on Tuesday night. Trust me, this is a movie that you don't want to miss on the big screen!
This year's Off-Centered Film Fest begins on Thursday night with Hot Rod. Andy Samberg, Akiva Schaffer and Jorma Taccone will be in attendance at Fiesta Gardens for this special Rolling Roadshow screening. Alamo Slaughter Lane also has some special guests stopping by on Thursday night for Blue Ruin (Jette's review), the next film in the Drafthouse Recommends series. Director Jeremy Saulnier and actor Mason Blair will be in attendance for a Q&A, and the film will open the following day.
Movies We've Seen
Cuban Fury - This British comedy stars Nick Frost (The World's End) as a former Latin-dance champion (let that sink in for a minute) who tries to impress his new American boss (Parks and Recreation's Rashida Jones). Elizabeth's review says that the film has its charm and a fair amount of solid comedy, but it's no Strictly Ballroom. (Alamo Lakeline, limited showtimes)
The Final Member - The latest release from Drafthouse Films played two years ago at Fantastic Fest. It's an amusing documentary about an Icelandic man who starts a penis museum and longs to have a human specimen on display. Mike saw it at Fantastic Fest and said in his review, "Great cinematography and a lighthearted score complete this enjoyable documentary from Iceland." (Alamo Lakeline, Alamo Village)
Transcendence - Johnny Depp and Rebecca Hall star as a married couple who have created a powerful supercomputer with artificial intelligence. Anti-technology activists target their work and attack them, leaving them no choice but to upload Depp's brain into the machine and use every square inch of the internet to fight back. My review discusses just how absurd this thriller is, dubbing it "so ridiculous that the movie almost becomes a parody of itself." (wide, also screening in Digital IMAX)
Also Opening In Austin
A Haunted House 2 - Here comes the sequel that nobody, aside from perhaps Marlon Wayans, asked for. (wide)
Bears - Every year for Earth Day, Disney releases an old-school nature documentary. This year, we get an intimate look at two mother grizzly bears and their offspring in Alaska. Narrated by John C. Reilly. (wide)
Dom Hemingway - Jude Law plays the title character in this British gangster caper. After 12 years in prison, he goes on the hunt for money he's owed and his estranged daughter. Reviews seem to be fairly mixed. Many complain that it is inconsistent while still praising Law's performance. (Regal Arbor)
Heaven Is For Real - Easter weekend is probably a pretty safe bet for releasing another faith-based drama. It's based on the bestselling book of the same name and is directed by Oscar-nominee Randall Wallace, who wrote Braveheart. (wide)
Under The Skin (pictured above) - Sexy Beast director Jonathan Glazer has been earning rave reviews for this oddity starring Scarlett Johansson. In this week's Austin Chronicle, Marc Savlov calls it "easily the most unique science fiction film I've come aross in years." (Alamo Slaughter Lane, Regal Arbor, Violet Crown Cinema)