Fantastic Fest Review: The Final Member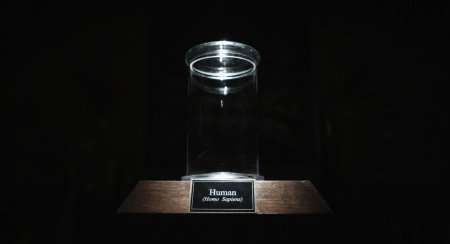 Directors Jonah Bekhor and Zach Math follow the final work of the creator and curator of the Icelandic Phallological Museum, the only penis museum in the world, in the documentary The Final Member. Beginning in 1974 when he was 17 as the result of of a joke, Sigurdur Hjartarson has collected specimens from every known species of mammal save one.
Documenting Hjartarson's mission to complete the collection takes the filmmaking team from Iceland to the U.S. to meet a man who wants to donate his own member to the museum. His desire to achieve fame for his penis becomes a large focus of the documentary, which pits him against a famous Icelandic nonogenarian who also wants the honor of being the first donor. The ego battle between them is perhaps more interesting than the museum collection itself.
Given the squeamishness with which people generally approach such subject matter, the documentary could easily have fallen into self parody or gone for cheap laughs. Instead, The Final Member takes an at times clinical approach without getting too serious or ponderous. The subjects are never the butts of any jokes. Great cinematography and a lighthearted score complete this enjoyable documentary from Iceland.