Dallas IFF 2014 Preview: Traveling Across the Globe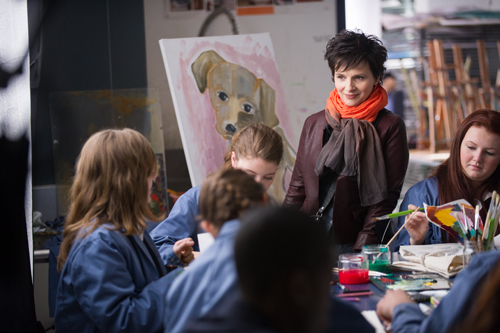 The 2014 Dallas International Film Festival (DIFF) is changing it up a bit this year with the film venues and number of screenings. Although there are fewer screenings per day, it will be easier to make it to consecutive movies centralized at the Angelika rather than catching a shuttle to the Magnolia, which is not a DIFF venue this year.
The film festival opens on Thursday, April 3 at the Dallas City Performance Hall, with Words and Pictures starring Juliette Binoche and Clive Owen. This narrative feature portrays the challenges faced by educators in their attempts to inspire students in art and education in a day and age full of obsessions with social media, grades and status among peers.
I am looking forward to several of the international titles that are premiering in Dallas, including my personal 2014 Slamdance Film Festival favorite and Audience Award winner Copenhagen (screening times), written and directed by Mark Raso. Read my Slamdance review, and check back soon for an interview with filmmaker Raso and stars Gethin Anthony and Frederickke Dahl Hansen. On a side note, when I asked Hansen about her acting influence she named Juliette Binoche.
Other films that I plan to watch at DIFF: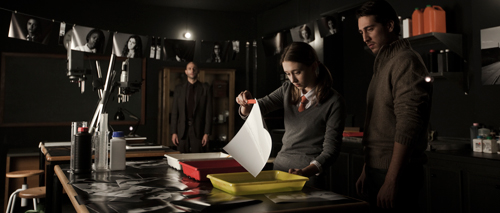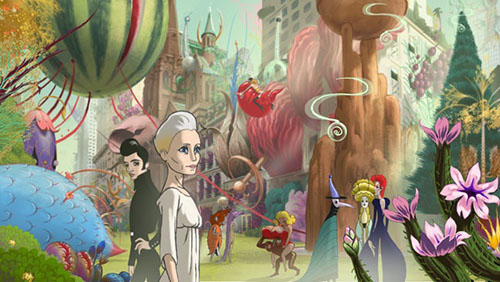 Two selections from Drafthouse Films will be featured at this year's DIFF. The Congress (screening times) debuted at last year's Fantastic Fest, where it received Best Screenplay and Best Picture -- read Mike's review. Robin Wright won the Best Actress award for her role as an aging actress who steps into an animated alternate animated reality (seen above).
It was announced earlier this week that Drafthouse Films had also acquired the critically acclaimed and 2014 Sundance Special Jury Award for Intuitive Filmmaking documentary The Overnighters (screening times), which captures a compelling story that could easily take place across the oil fields across the United States.
The promise of big money has driven tens of thousands of unemployed men to North Dakota with many attempting to settle in in the small town of Williston. Instead they find little work and a lack of affordable housing. In an attempt to assist the newcomers, local pastor Jay Reinke converts his church into a temporary housing and counseling center. However, his congregation and neighbors aren't as welcoming, and the city threatens to shut down Reinke when it's discovered some temporary residents are registered sex offenders. Written and directed by Jesse Moss, The Overnighters will be theatrically released this winter, and Drafthouse Films has announced that "a portion of all box office receipts will be donated to local affordable housing charities."
During SXSW 2013, actor Clark Gregg spoke of the difficulty of comedy in a discussion about Joss Whedon's Much Ado About Nothing. However, that didn't stop Gregg from taking on the role of star, writer and director of Trust Me (screening times).
This quirky film is about a former child actor who is now a struggling agent for other young stars as he competes against other and less scrupulous agents. Will Howard be able to overcome the poachers and a drunk parent to sign a young girl on the brink of Twilight-style stardom, or will he be left broken again by the Hollywood machine?
Stay tuned for more about this year's selections at Dallas International Film Festival.