Movies This Week: January 10-16, 2014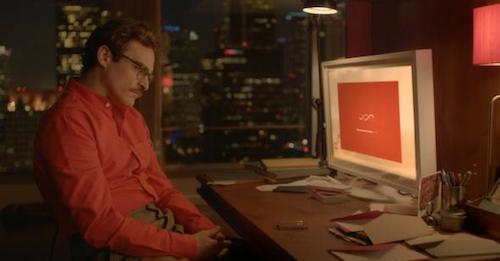 It was a a real pleasure to see Godard's Breathless last weekend on the big screen thanks to the Austin Film Society. Their Godard vs. Truffaut series continues this weekend with Truffaut's New Wave classic The 400 Blows. Screening in glorious 35mm, it plays this evening and again on Sunday afternoon. AFS also is hosting Jamel Shabazz Street Photographer (Elizabeth's preview) as a Doc Night pick on Sunday evening and a 35mm print of 2003's The Return for their Essential Cinema series of contemporary Russian films on Thursday night. All screenings take place at the Marchesa.
The Alamo Ritz has 35mm screenings of Scorsese's Raging Bull as part of their Alamo 100 series on Saturday, Sunday and Wednesday. Unrelated to the AFS series, the Ritz also has Godard's Masculin Feminin playing on Monday night in 35mm as part of a double feature with Erotissimo for their Pop.Art.Film series. The Alamo 100 brings Charlie Chaplin's City Lights to the Slaughter Lane location on Saturday with Terry Gilliam's Brazil screening on Sunday. Not to be outdone, the new Alamo Lakeline has a special Afternoon Tea presentation of Ang Lee's Sense and Sensibility on Sunday afternoon.
University of Texas radio-television-film alumnus Scott Harris brings his documentary Being Ginger to town Monday night with a special Tugg screening. Focusing on a red headed man's quest for love, there are still a handful of tickets available here. Funded in part by a successful Kickstarter campaign, the director will be on hand afterwards for a Q&A.
The Paramount Theatre is teaming up with the Cynthia and George Mitchell Foundation for a special presentation of the environmental documentary Watershed on Wednesday night. A panel of experts, including professors and researchers, will be on hand for a discussion of drought issues in Texas and around the globe.
Movies We've Seen
August: Osage County - Director John Wells translates the play by Tracy Letts to the big screen and the end result is a film that some will delight in while others will simply despise it. I fall into the delighted camp, mostly because the performances are such a treat. Meryl Streep and Julia Roberts are in rare form, but supporting roles from Chris Cooper, Margo Martindale and Julianne Nicholson really make it all worthwhile. The comedy on display is pitch black, but the overall picture feels like it was crafted in a test tube to win Academy Awards. Jette, however, found it "tedious and disappointing" with overwrought performance, as you can see from her review. (wide)
Her (pictured above) - Late last month, the Austin Film Critics Association gave their Best Film award to Her, while also honoring it with awards for Best Original Screenplay, Best Score and a Special Honorary Award to Scarlett Johansson for her incredible voice performance. Spike Jonze has simply created a modern classic with this sci-fi romance. It doesn't feel like that long ago when it appeared as though Joaquin Phoenix has completely lost the plot, but after watching him back-to-back with this and The Master last year and I'm confident in calling him one of the most gifted actors of his generation. Look for Jette's review this weekend. (wide)
The Legend Of Hercules - Renny Harlin (Cliffhanger, Die Hard 2) returns with an origin story of the Greek hero. Mike was brave enough to check it out for us and says it's "a derivative hodgepodge of several sword-and-sandal films mashed up with select Biblical imagery." Look for his full review this weekend. (3D and 2D versions, wide)
Lone Survivor - Universal did a full awards season push for this "based on a true story" movie chronicling a Navy SEAL mission in Northern Afghanistan to track Taliban leaders. It did earn a Best Adapted Screenplay nomination from the Writers Guild and I'm sure the studio's hoping for more next week when the Oscar nominations are announced. Debbie reviewed the film for us, praising the acting and calling it "a solid piece of storytelling." (wide)