AFS Doc Nights Preview: 'Jamel Shabazz Street Photographer'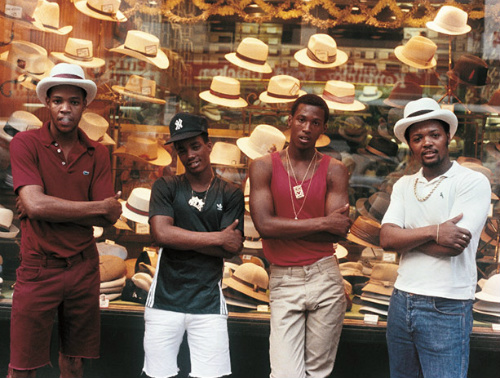 Street-style photography seems almost pedestrian now, with blogs like The Sartorialist, Humans of New York or (my favorite) What Ali Wore popping up every day, but this wasn't the case when photographer Jamel Shabazz started snapping pics in the '70s. A friend of the artist says he was "capturing life in its purest form."
Shabazz depicted the history of his NYC borough, documenting the early days of hip-hop culture, the fashion and lifestyle he saw day-to-day in the subway or walking the streets of Brooklyn.
Jamel Shabazz Street Photographer (2013) delves into the photographer's influential work and follows some of his current-day activities. Director Charlie Ahearn's previous work includes 1983's Wild Style, a hip hop docudrama. In this film, Ahearn includes interviews with cultural figures such as Fab 5 Freddy and KRS-One among others.
Austin Film Society will show the Shabazz documentary this Sunday, Jan. 12 at 4pm [tickets] at AFS at the Marchesa. Watch the trailer below.
[Still (at the right) by Jamel Shabazz]