AFF's 20th Anniversary Lineup, from Award Winners to Low-Budget 'Jewels'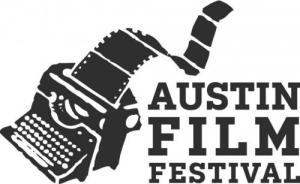 Highlights of the Austin Film Festival 2013 lineup, announced Tuesday, include Cannes Grand Prix winner Inside Llewyn Davis from former Austinites Joel and Ethan Coen, Toronto IFF favorite 12 Years a Slave, and the star-studded ensemble August: Osage County. The full lineup consists of over 70 features and over 100 short films, including several US and world premieres.
Other eye-catchers selected for the 20th anniversary lineup include Mandela: Long Walk to Freedom (starring Idris Elba as Nelson Mandela), Philomena (Stephen Frears' latest), a documentary directed by Whoopi Goldberg (HBO's Whoopi Goldberg Presents Moms Mabley), and the previously announced Nebraska from Alexander Payne.
Films are presented in traditional categories like Marquee Screenings, Documentary Features, Comedy Vanguard and Dark Matters, and this year reveals a couple of new sections: Heart of Film and Write/Rec, which both highlight the best in low budget filmmaking and "out of competition jewels." (We were excited to see that Write/Rec selection 3 References comes from local filmmaker James Christopher, who guest blogged the film's shoot for Slackerwood.)
AFF also features a selection of Texas Independents, including Sombras de Azul from Austin filmmaker Kelly Daniela Norris (we talked a little about it here), along with several categories of short films (some with Texas ties).
As a festival known for celebrating and exploring screenwriters first and foremost, the conference side of the program is also carefully planned. Top talents Vince Gilligan, Callie Khouri and Jonathan Demme will be here as awards recipients, and panelists like Shane Black, Jenji Kohan and Rian Johnson will round out the experience (it was just announced they'll be joined by comedy writer Elaine May, as well).
AFF takes place Oct. 24-31 in downtown Austin, and badge and pass information is available here. Badge prices will go up on Sept. 19 at midnight PST, so buy one soon if you're planning to go.
We'll be back soon to explore more of the Austin and Texas connections hiding within the lineup, but for now, here are the films announced for AFF 2013:
Marquee Screenings
Inside Llewyn Davis – Joel and Ethan Coen (Writer/Directors); Oscar Isaac and T Bone Burnett in attendance
12 Years a Slave – John Ridley (Writer), Steve McQueen (Director)
Nebraska – Bob Nelson (Writer), Alexander Payne (Director); Will Forté in attendance
August: Osage County – Tracy Letts (Writer), John Wells (Director)
Mandela: Long Walk to Freedom – William Nicholson (Writer), Justin Chadwick (Director)
Philomena – Steve Coogan (Writer), Jeff Pope (Writer), Stephen Frears (Director)
Big Sur – Michael Polish (Writer/Director); Josh Lucas, Jean Marc-Barr and John Robbins in attendance
Winter in the Blood – Ken White (Writer), Alex and Andrew Smith (Writer/Directors); cast in attendance
Child of God – James Franco (Writer/Director), Vince Jolivette (Writer)
HBO'S Whoopi Goldberg Presents Moms Mabley – Whoopi Goldberg (Director)
Mystery Road – Ivan Sen (Writer/Director)
If You Build It – Patrick Creadon (Director)
Last I Heard – David Rodriguez (Writer/Director); Paul Sorvino in attendance
Yuma – Wojciech Gajewicz (Writer), Piotr Mularuk (Writer/Director)
Number 10 Blues/Goodbye, Saigon – Norio Osada (Writer/Director) – US Premiere
Mom, Dad, I'm Muslim – Anat Tel Mendelovich (Writer/Director) – US Premiere
Narrative Feature Competition
Beside Still Waters – Chris Lowell (Writer/Director), Mohit Narang (Writer)
Crackheads – Tim Tsiklauri (Writer/Director), Andy Sophocleous (Writer) – US Premiere
Finding Neighbors – Ron Judkins (Writer/Director) – World Premiere
Jack, Jules, Esther and Me – Daniel Poliner (Writer/Director) – World Premiere
A Leading Man – Steven J. Kung (Writer/Director)
The Maid's Room – Michael Walker (Writer/Director)
The Odd Way Home – Rajeev Nirmalakhandan (Writer/Director) Jason Ronstadt (Writer) – World Premiere
Siren – Jesse Peyronel (Writer/Director) – US Premiere
Documentary Feature Competition
All of Me – Alexandra Lescaze (Director)
Dog Days – Kasey Kirby, Laura Waters Hinson (Directors) – World Premiere
Icebound – Daniel Anker (Director) – US Premiere
Living Dolls – Maureen Judge (Director) – World Premiere
Political Bodies – Christopher Englese (Director) – World Premiere
Take Away One – William Lorton (Director) – World Premiere
The Project – Shawn Efran (Director)
120 Days – Ted Roach (Director) – World Premiere
Heart of Film
A Birder's Guide to Everything – Luke Matheny (Writer), Rob Meyer (Writer/Director)
Circle the Wagen – Ryan Steven Green (Writer/Director)
Favor – Paul Osborne (Writer/Director)
Forever's End – J.C. Schroder (Writer/Director)
Girl on a Bicycle – Jeremy Leven (Writer/Director)
Great Chicken Wing Hunt – Matt Reynolds (Writer)
How to Follow Strangers – Chioke Nassor (Writer/Director)
La Navaja de Don Juan – Tom Sanchez (Writer/Director) – World Premiere
The Life and Crimes of Doris Payne – Kirk Marcolina and Matthew Pond (Directors)
Light Years – Matthew Mullen (Writer), Maggie Kiley (Writer/Director) – World Premiere
Scrapper – Brady Hall (Writer/Director); Aidan Gillen in attendance
Sole Survivor – Ky Dickens (Writer/Director)
That Burning Feeling – Jason James (Writer/Director) – US Premiere
Comedy Vanguard
Cavemen – Herschel Faber (Writer/Director); Chad Michael Murray in attendance – World Premiere
Coffee, Kill Boss – Sigurd Ueland (Writer), Nathan Marshall (Director); Eddie Jemison in attendance – World Premiere
G.B.F. – George Northy (Writer), Darren Stein (Director)
The Golden Scallop – Kevin Harrigan (Writer), Joseph Laraja (Director)
Hellaware – Michael M. Bilandic (Writer/Director)
I'm Dating You Not – Pablo Flores (Writer), Guillermo Groizard (Director) – US Premiere
The Little Tin Man – Dugan Bridges, Matthew Perkins (Writers), Matthew Perkins (Director)
Mop King – Ace Dixon (Writer/Director) – World Premiere
Dark Matters
Blood Punch – Eddie Guzelian (Writer), Madellaine Paxson (Director) – World Premiere
Dark Mountain – Tara Anaïse (Writer/Director) – US Premiere
Dug Up – Dustin Rikert (Writer/Director) – World Premiere
Innocence – Hilary Brougher (Writer/Director), Tristine Skyler (Writer) – World Premiere
OXV: The Manual – Darren Paul Fischer (Writer/Director) – US Premiere
Texas Independents
Dear Sidewalk – Jake Limbert (Writer), Jake Oelman (Director) – World Premiere
Little Hope was Arson – Theo Love (Director)
The Road to Livingston – Erik Mauck (Director), Chelsea Hernandez (Director) – World Premiere
Sombras de Azul – Kelly Daniela Norris (Writer/Director) – World Premiere
Write/Rec
Always Learning – Robert Krakower (Writer/Director) – World Premiere
The Block – Max Sturgeon (Writer/Director) – World Premiere
Drones – Matt Witten (Writer), Rick Rosenthal (Director) – US Premiere
The Fable of Shannon Cable – Vinnie Hogan (Writer/Director) – World Premiere
Handy – Vincenzo Cosentino (Writer/Director) – World Premiere
Not Safe for Work – Ryan Balas (Writer/Director) – World Premiere
Speak Now – Erin Cardillo (Writer), Noah Harald (Director) – World Premiere
3 References – James Christopher (Writer/Director) – World Premiere