'3 References' Production Diary: The Wrap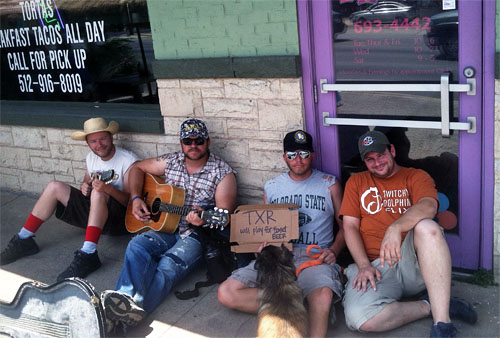 James Christopher is directing the new Twitchy Dolphin Flix film 3 References. This is the final entry in his production diary for Slackerwood.
When Lauren Shelton called a wrap on the production of 3 References, a special kind of depression set over me. I looked around the cast and crew and realized this was the last time this group of people with this chemistry would be working together on this flick. And while I know we'll all work together again, it will never be the exact same. It's what makes doing indie film so special. The experience is its own reward.
We shot just two light days to finish the film. But they were action-packed to be sure and we saw the arrival of some of our favorite people from all across the country to come in and do some cameos and celebrate 3 References.
Marc Wasserman, who previously did Dear Boss Ripper (premiering at Scarlet Waters V in October) made the trip in from LA to play Marco, the self indulgent Russian blind date who was more in love with his hair than the hot women across from in. Eric Adair made the journey from the other coast (Maryland) to play Doug, a man obsessed with folks of a shorter stature. Not to be outdone, Janet Mayson of Libby Girl fame came in from Illinois to play a divorcee just looking to relive her twenties. Our longtime collaborators (and my favorite band) Texas Renegade even made a cameo as some street musicians. Look for their music in the film.
The last shots of the film were with Richard Jones, a Twitchy oldtimer who starred alongside Ryan Lee (Super 8) in one of our shorts and was the lead in Look At Me Again (Best Actor nominee, Underdogs Film Fest 2011). It was awesome to see so many folks come down for smaller parts just to be part of the team.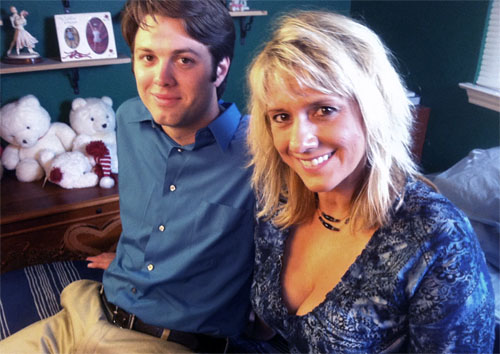 The shooting behind us, it was time for the epic wrap party. We held it at Twitchy Dolphin South and it was ... well ... epic. No details here. Names must be protected, but it was a great time! Brendan Johnson put together a cool slide show of all the production stills and I made a point (with a Fordbulgum Shot) to toast everyone individually.
My heart broke when Terissa Kelton broke into tears and a lump jumped into my throat when I thought about all of the sacrifices my wife, Jessica, has made to allow me to do this. As she was smiling at me, I just kept thinking of how lucky I am. She's my rock and my inspiration and my everything. The rest of the night was a blur as folks kicked back, safely imbibed and just blew off some steam.
So, what's next? The Twitchy train never stops. We're preparing for Action on Film 2012. Abram's Hand will premiere there (and Turkey Day will screen there as well). In October, we'll host Scarlet Waters V (submissions still open) and in March 2013, we'll launch into our new features XXXX and XXXX2 (pronounced "quadruple-X" -- think This is Spinal Tap, but for porn and free speech -- hilarious!). And of course, post-production on 3 References.
We can't thank all the folks who helped us out with time, talent or treasure enough. The film is a testament to all who work on it and we can't wait to unleash it onto the world.
[Photo credit: "Texas Renegade and James Christopher on set" and "Christian Swacker with Janet Mayson" courtesy of Twitchy Dolphin Flix.]