Ready, Set, Fund: It's Not Just Production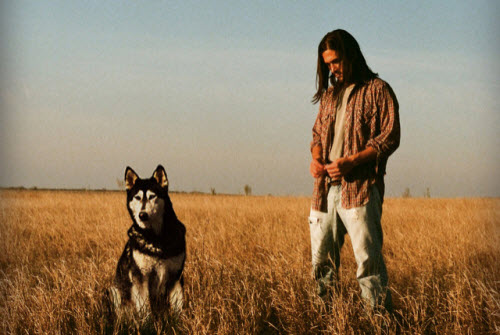 When you hear "crowdfunding for film," you may automatically think about producers and directors raising money for a movie they want to make. Or perhaps even post-production costs to finish the film. But plenty of other fundraising endeavors cover film distribution, exhibition and other aspects of the film world.
For example, you might have seen local filmmaker Stephen Belyeu's drama Dig at Austin Film Festival a couple of years ago, where it won the Narrative Feature award. Texas Independent Film Network also screened the movie (which I moderated locally, which is why I remember). But one does not simply walk up to studio reps and magically land a distribution deal. Belyeu is ready to seek distribution for his film and there are costs involved: transferring the film into a high-resolution format, creating the materials to send to industry reps, paying legal fees.
So Belyeu has launched a Kickstarter campaign to raise the funds to make Dig distribution-ready. The perks include DVDs of the movie, posters, sneak peeks at the filmmaker's new project ... and for enough money, an Executive Producer credit. The campaign has a little more than two weeks left and hasn't yet reached its goal.
Here's another aspect of filmmaking and other creative endeavors: Where do you go to seek inspiration, space and frankly quiet to get your work done? Josh Meyer and Matt Hislope, co-founders of Austin theater company Rubber Repertory, have decided to start a year-long artists' colony in Lawrence, Kansas. They're crowdfunding to launch the Pilot Balloon Church-House. It sounds like a cool space that would be fun for shooting a film or writing a script.
Have you seen the documentary Trash Dance (Mike's review), about Allison Orr's project to choreograph Austin Solid Waste Services vehicles into an amazing performance? If you haven't, it's opening in Austin on May 3, hint hint. Orr has just run a very successful campaign to fund her next project: "PowerUP -- a performance by the employees and machinery of Austin Energy." Performances will be free to the public, and will be accompanied by an orchestra, performing music composed by Graham Reynolds. Keep your calendar open for Sept. 21-22 since I'm not sure Andrew Garrison will be making a film about this one.
I don't know how Debbie picks projects to highlight in this column because there are so many and they're all so fascinating! As I'm writing this, I've received an email about a crowdfunding campaign for Freedom Fighters, a new documentary by Jamie Meltzer, whose movie Informant (Elizabeth's review) won the Best Documentary Feature award at AFF in 2012 (Elizabeth's interview with Meltzer). The film profiles exonerated men in Dallas who are starting a detective agency to help people in the same situation. The production needs funds to continue following their subjects as they work on cases, and to cover editing costs.
And I haven't even mentioned the new short film from Lucas Martell, whose 2009 animated film Pigeon: Impossible is so delightful that I can watch it again and still be amused. The Austin filmmaker is halfway through The OceanMaker, about a courageous pilot and her quest to get water from the clouds for a future Earth with no oceans. Martell's struck on a new way to get his animated shorts completed quickly: He and his crew spent weeks on a small island near Belize to work on the film. He's now raising funds to send all the artists back there to finish up. The perks include an online "master class" on animation taught by Martell. You definitely want to watch this video, which explains Martell's goals clearly and in an entertaining way.
Here are some other Austin film-related crowdfunding projects to check out:
As always, let us know (or post a comment) about any other local crowdfunding projects related to movies in Austin.