SXSW 2013: Red Carpet Revue (Part Two)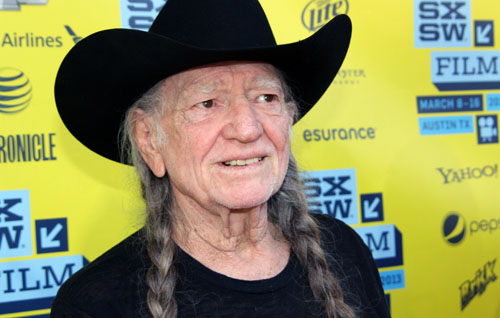 Continuing from Part One, here's Slackerwood's entirely frivolous gallery of red-carpet and post-screening Q&A photos from SXSW 2013. I've topped this page with one Austin-area star I know you'll recognize. Willie Nelson was on the When Angels Sing red carpet ... he plays a key role in the family-friendly holiday movie from Tim McCanlies.
When Angels Sing (Mike's review) also starred Harry Connick Jr., who is certainly easy on the eyes. Here he is on the red carpet: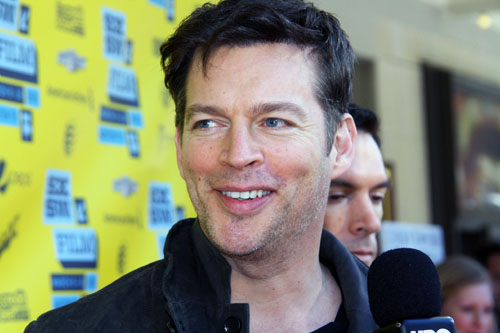 Charlie Sexton is one of the many Texas musicians appearing in the movie. He plays Marcia Ball's boyfriend. That's his fiancee accompanying him on the red carpet.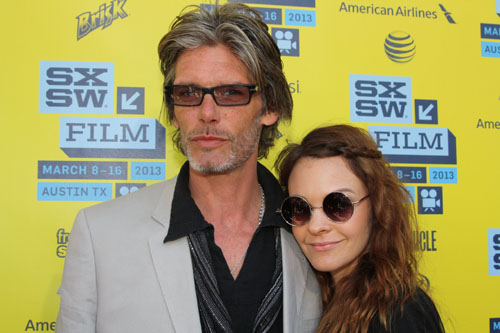 And now, for a change of pace: two actresses (someone I don't know and Selena Gomez) looking bored during the Spring Breakers Q&A. Either that or they can't help but admire their admittedly very cute shoes.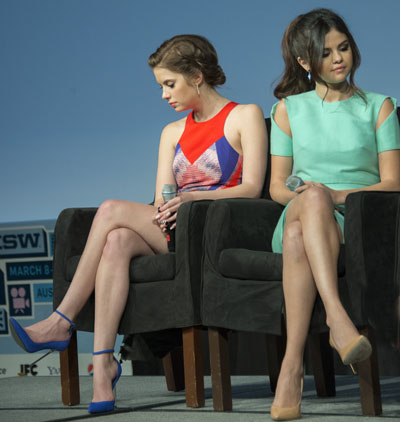 I really enjoyed John Sayles' latest movie, Go for Sisters (Elizabeth's dispatch), at SXSW. Sayles is the tall one in the back of this red-carpet photo of cast and crew. I'm sure you'll recognize Edward James Olmos on the left.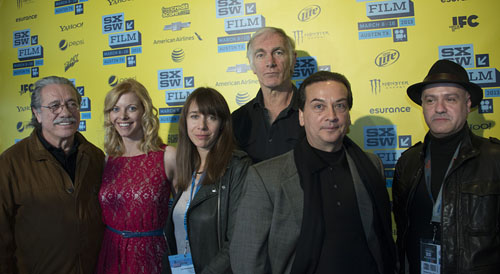 Jim Carrey! Very enthusiastic about The Incredible Burt Wonderstone! Which was the opening-night movie at SXSW this year!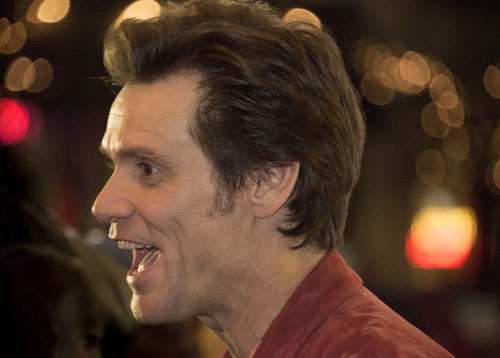 Back to Central Texas, where Prince Avalanche was filmed by now-Austinite David Gordon Green. He's on the right in this shot from the Prince Avalanche Q&A. That's actor Emile Hirsch on the left, clowning around a bit on stage.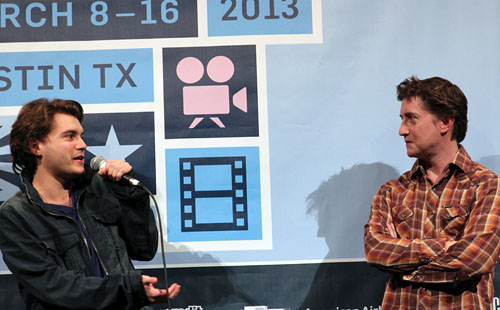 Prince Avalanche co-star Paul Rudd looks on, amused. Rudd was difficult to photograph at this event because of his hair and mustache, so I'm glad I was able to get at least one nice photo.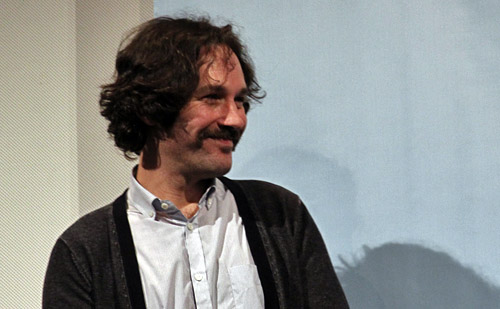 We actually have more SXSW photos than the ones you're seeing today. Although this wraps up our SXSW 2013 coverage, we'll keep finding ways to share more of those photos with you throughout the year.
[Photo credits: Willie Nelson, Harry Connick Jr., Charlie Sexton by Mike Saulters. Spring Breakers Q&A, Go for Sisters red carpet, Jim Carrey by Dinkins / De Jong. Prince Avalanche Q&A by J. Kernion. All rights reserved.]