SXSW 2013: The Latest Lineup (and Venue!) News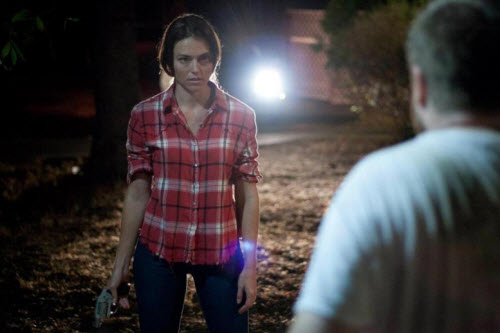 Whatever number of Austin films I might have guessed would be in the SXSW Film Festival feature lineup released this afternoon, I would have been short. Texas is everywhere in this year's festival, and the midnight movies and short films won't even be announced for another week.
In addition, we at Slackerwood have some news about the SXSW Film 2013 screening locations, as we prepare our annual stellar SXSW Film Venue Guide. Apart from Alamo Drafthouse on South Lamar (sob), the theaters will be the same as last year, with a couple of additions. The brand-new Topfer Theatre at Zach Scott will be a film venue, about which I know nothing, so if you've been there please share your impressions in the comments. And all four screens of Violet Crown Cinema will be used for screenings -- no details yet on how, but we'll keep you posted.
You can find the full announcement on the SXSW Film website (John Sayles! Joss Whedon! Dave Grohl!), and we'll run an extended list soon with details about all the Austin connections. In the meantime, you might want to know that the Headliners category includes When Angels Sing, the latest film from Austin filmmaker Tim McCanlies, adapted from a story by Turk Pipkin, and shot around Austin. The cast includes Texans Lyle Lovett, Willie Nelson and Dana Wheeler-Nicholson.
I know the Slackerwood contributors who worked on Emily Hagins' movie Grow Up, Tony Phillips are happy today because it's in the Narrative Spotlight category, along with Geoff Marslett's film Loves Her Gun (pictured at top), Bryan Poyser's feature The Bounceback (Rebecca Campbell's set visit), and Zero Charisma from Katie Graham and Andrew Matthews.
The documentary section includes Rewind This!, directed by Josh Johnson, and PJ Raval's Untitled Gay Retiree movie, which now has a title: Before You Know It. And Chris Eska (August Evening) has a film in the narrative feature competition: The Retrieval.
The Festival Favorites category could almost be renamed the Lone Star category, since most of the selections are Texas films (which Debbie has already seen at Sundance this year): Before Midnight (Debbie's review), Computer Chess, Pit Stop, A Teacher, Mud (Debbie's review) and Prince Avalanche. (Sadness: No Ain't Them Bodies Saints, at least not yet.)
I know I've missed a film or two -- if you're an Austin or Texas director or writer bringing a film to SXSW 2013 (or if you shot your film here), please drop me a line. We would love to talk with you about your movie.