Cine Las Americas: A Preview of This Year's Fest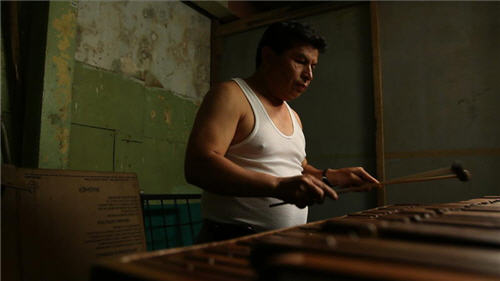 Cine Las Americas is almost upon us so it's high time to do a little preview before opening night on Thursday. If you aren't familiar with Cine Las Americas, it's a festival celebrating the films and realities of those of Latin and Indigenous America, including a diverse selection of narratives and documentaries. Unlike most of the festivals in town, a great deal of the programming for Cine Las Americas is free.
This year, the primary venues are Alamo Drafthouse South Lamar and the Mexican American Cultural Center (MACC). The MACC screenings are free, and this year, the MACC is the main venue. In addition, two satellite venues offer a few additional free movies: the Jones Auditorium at the Ragsdale Center (St. Edwards University), and the Blue Starlite Mini Urban Drive-in. Plus there are those Master Classes I mentioned last week. That means a whole lot more free. Sure, passholders (the equivalent of badges) get priority seating, but that just means with a little patience, you can see a lot of world-class cinema regardless of how tight your budget. Besides, the passes are pretty affordable anyway.
But what about the films? Well, to start off, how can you beat the title of the opening-night selection, Marimbas from Hell (Marimbas del infierno)? This movie has been winning awards around the festival circuit, and with a title like that, I'm not missing it. It's the tale of a musician who loses his day job and decides to reinvent his music by fusing traditional music with heavy metal, with a trio that includes a streetkid and a doctor of ever-evolving spiritual obsessions.
There are several program categories for Cine Las Americas, with more than 60 features, as well as shorts. The synopses of all the films are not yet available, but we can still take a look at some of the films within the programs.
Marimbas from Hell (pictured at top) is part of the New Releases category, which also includes Down for Life, a dramatization of gang life in South Central LA, which is the subject of one of the four Master Classes. Another is A Useful Life (La vida útil) about a theater employee of 25 years who faces life outside the cinema when the theater is forced to shut down.
The Narrative Feature Competition films include Go For It!, about a girl obsessed with dancing in the underground clubs of Chicago; and Jean Gentil, the story of a Haitian man desperate to find work after losing his job as a French teacher. Both these films are the subject of two more Master Classes. The category also includes The Joy (A Alegria), about a 16-year-old girl tired of hearing about the end of the world.
The Documentary Feature Competition includes a bio about a Native American artist and activist, Contrary Warrior: The Life and Times of Adam Fortunate Eagle as told in his own words; and New Children/New York, which looks at immigration in the U.S. today through the child-immigrants in New York.
The special screenings at Cine Las Americas are often very diverse, including things not available elsewhere. This year they include a compilation of shorts from the New Children/New York Youth Group. Also included are two films from Argentina by Tetsuo Lumière, TL-1: My Kingdom for a Flying Saucer (Mi reino por un platillo volador) and TL-2: Happiness is an Urban Legend (La felicidad es una leyenda urbana) -- about a filmmaker whose only dream is to make an invasion movie about flying saucers attacking Buenos Aires, until a strange disease turns the dream into a nightmare.
The Panorama Features is another unique program at Cine Las Americas, focusing on films that will expand your horizons, often including unpolished films about subjects and perspectives you may have never known existed but need to see. This year's program includes Peru's Dog in the Manger (El perro del hortelano), set in the Peruvian Amazon where international volunteers work with indigenous youth to produce a narrative expressing the social and environmental conflicts within the region. Also included is what looks to be a crowd-pleasing La Salsa Cubana, a story about the famous dance.
Lastly is the Hecho en Tejas program, made up of films shot right here in Texas, such as Vanilla: The Sacred Orchid, about a once-exotic spice still cultivated by the indigenous people who have been growing it for centuries. This diverse program also includes Beautiful Silence (Hermoso silencio), about a man raised without knowledge of the modern world, but after his parents' death, he takes a journey to discover the greater world he's never known about. Just to demonstrate the variation in this program, another film, Time For A Hero is also the tale of one man, but this time one who so intensely wants to be a superhero that he forgets what it takes to be a hero.
Cine Las Americas runs April 21-28 at the MACC and Alamo Drafthouse South Lamar. For more information on the fest or to purchase a pass, visit the Cine Las Americas website, follow them on Twitter, and find them on Facebook.