Cine Las Americas Offers Free 'Master Classes'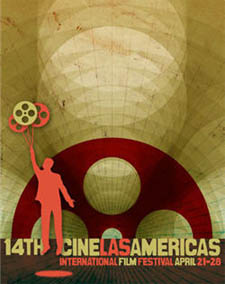 With the 14th annual Cine Las Americas looming on the horizon, we thought there is something you should know. Not only do they have another schedule packed full of films encompassing the breadth of Latin American and indigenous American cinema, this year Cine Las Americas also has four "Master Classes" available to the public.
That's right -- available to the public, as in free, gratis, no dinero, won't break your piggy bank. Of course there is a slight catch: If you have a film pass for Cine Las Americas, you get priority seating, so if you do want to attend, get there early to be at the front of the line. Or spend a few bucks and get a pass for one of the best kept secrets in film in a movie-hungry town (get one now and save on full price).
The four classes run from Monday, April 25 to Thursday, April 28, and take place at 4 pm in the Black Box Theater at the Emma S. Barrientos Mexican American Cultural Center (MACC). The MACC has been a venue for Cine Las Americas for a while now, and this year more films are screening there, meaning you can easily catch a master class then make the evening's films.
Cine Las Americas runs April 21-28 at the MACC and Alamo Drafthouse South Lamar. For more information on the fest or to purchase a badge, visit the Cine Las Americas website, follow them on Twitter, and find them on Facebook.