Kat Candler Wants to Teach You Indie Filmmaking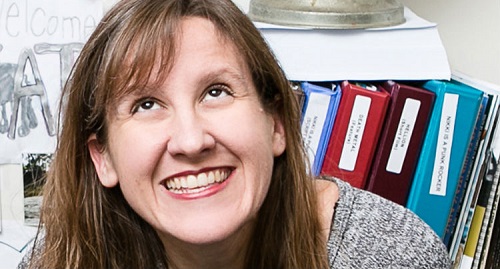 Local filmmaker Kat Candler is hosting a two-day indie filmmaking workshop May 2-3. As frequent Slackerwood readers surely know, Candler is an award-winning writer and director. Her films Hellion (both short and feature), Black Metal and Jumping Off Bridges screened at Sundance, SXSW Film Festival, and many other film festivals.
Candler's feature film Hellion, starring Aaron Paul and Juliette Lewis, was a Sundance Creative Producing Lab participant and premiered in the U.S. Dramatic Competition at the 2014 Sundance Film Festival. I saw the movie at Sundance 2014 --- read my review and Don's review -- and interviewed Candler while I was there. Hellion was released in theaters last June through IFC Films.
Candler is also a 2014 Sundance Women's Initiative Fellow, and was one of the panelists for the "Indie Filmmakers Share Their Secrets For Working With Actors" session at the SXSW Film Conference last month.
Check out Candler's recent blog post on "The Art of Short Filmmaking (Or My Version of It)" screenwriting workshop she recently held for the UT Austin's Women in Cinema group. Candler serves as the faculty advisor for Women in Cinema and frequently organizes seminars and workshops for one of my favorite university organizations.
All experience levels are encouraged to register for Candler's lecture-based workshop, which will focus on screenwriting, developing/packaging, pre-production, production, festivals, marketing and distribution. She'll focus on an advanced practical application of the business and creative skills used to develop, produce and distribute independent feature films for the marketplace.
Tuition is $300, and you can register by emailing Morgyn Utzman at m_utzman [at] utexas [dot] edu with your full name and email address for tuition invoice.