Movies This Week: February 13-19, 2015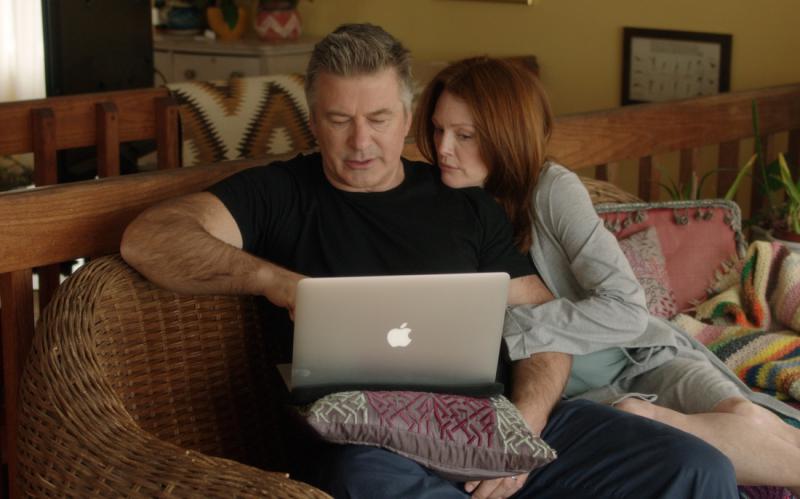 Quite a few special events are happening this weekend for Valentine's Day that don't include the supposedly kinky sex of Fifty Shades Of Grey. Tonight at the Marchesa, the Austin Film Society is having a special premiere screening of 5 to 7. The movie stars Anton Yelchin (Star Trek) and Berenice Marlohe (Skyfall). If you'd rather go for classic romances on Saturday, Alamo Drafthouse Slaughter Lane is having a Gone With The Wind feast and Ritz is having a Casablanca feast. If you're a single women or gay man, you may prefer a Valentine's Day screening of Magic Mike at Alamo Lakeline. For that movie, the Alamo's typical "Don't Talk" rules are suspended and specialty cocktails are on the menu for a real free-for-all.
If you're completely twisted, then Alamo South Lamar has you covered too. They're teaming up with Chiller and Mondo for a Cannibal Holocaust screening on Saturday late night. Celebrating Mondo's vinyl release of the soundtrack, they'll be showing this notoriously disgusting film will play along with a meal that includes turtle soup and monkey brains. All right then.
On Sunday, Alamo Ritz has programmed a double feature of "Avant Erotica" that pairs with Fifty Shades Of Grey. Described on the website as a "double-shot hangover remedy of sexual disorientation," it begins with a 16mm print of Peggy Ahwesh's The Deadman and also features legendary exploitation director Doris Wishman's Let Me Die A Woman in a 35mm print. Monday night, the Ritz begins a series featuring the Films of Aleksei German with his 1985 feature film My Friend Ivan Lapshin, screening in 35mm. Cinema Cocktails digs back to 1942 for Rene Clair's classic I Married A Witch, starring Veronica Lake and Frederick March on Wednesday night. Paul Thomas Anderson's Boogie Nights has two more screenings this week. You can catch it on Tuesday at the Alamo South Lamar or Thursday at Lakeline. South Lamar is also set to host two more screenings of Stanley Kubrick's Lolita, Sunday and Wednesday nights.
Over at Violet Crown Cinema, they've got Arthouse Monthly happening on Wednesday evening with Gabriel London's The Life And Mind Of Mark Defriest. Winner of Best Documentary at the Lone Star Film Festival and also an official selection of the Los Angeles Film Festival and Hot Docs, this movie showcases what happens when a legendary escape artist comes up for parole after 30 years in jail. CineBrew follows on Wednesday night with a screening of Julien Nitzberg's The Wild And Wonderful Whites Of West Virginia. Each ticket for the screening features an 8 oz. pour of Backwoods Bastard and Dirty Bastard beers from Founders Brewing.
Movies We've Seen
Fifty Shades Of Grey - The most surprising thing about the sensational novel's leap to the big screen is that the reviews are mixed. Oh sure, there are some really bad ones, but also a few "it's not as bad as you might think" pieces floating around out there. Don is filing our review this weekend and says, "While Ana suffers greatly in the novel, the audience suffers far more when watching the film. (And unlike Ana, I was not offered a written contract describing the terms of my impending torment." (wide, also AMC Barton Creek is one of just 75 IMAX exhibitions in the country in case you want your kink larger than life)
Kingsman: The Secret Service - Matthew Vaughn (Kick-Ass, X-Men: First Class) directs this hyper-violent adaptation of a comic book series that surprisingly turns Colin Firth into an action star. The cast also includes Samuel L. Jackson, Michael Caine, Mark Strong and newcomer Taron Egerton. Some of the effects are a little dodgy, but by and large this is a darkly funny, action-packed flick that delivers across the board. Mike has our review and reports back, "Dare I say it? Bespoke bests Bond. Kingsman: The Secret Service may be a perfect film. It represents Matthew Vaughn at the top of his game and is the movie to see this weekend." (wide, also available in D-Box Motion Seating at Galaxy Highland and the Moviehouse & Eatery)
Still Alice (pictured above) - Julianne Moore is nominated for an Academy Award for her devastating performance of a woman diagnosed with early-onset Alzheimer's disease. It's a heavy movie and one that is not easy to watch. It's damn near guaranteed that you're going to cry at some point, but the film is not as manipulative as you might imagine. Marcelena has our review and says, "No other actor could have played this role like Moore. Others could have portrayed it, but Moore brings a depth to Alice that is both hopeful and heartbreaking." (Alamo South Lamar, Regal Arbor, Violet Crown Cinema)
Also Opening in Austin
Good Day, Ramon - Already a huge box office hit in Mexico, this drama follows a young man from a small Mexican town who travels to Germany for work and ends up stuck without any money or a place to live. His luck begins to change after developing a friendship with a lonely woman named Ruth. (Tinseltown North, Tinseltown South)