Holiday Favorites 2014: Russell Wayne Groves and 'Christmas Vacation'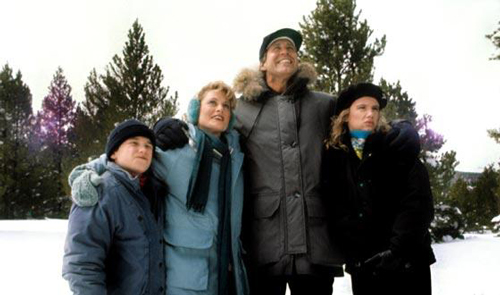 Welcome to Holiday Favorites, a series in which Slackerwood contributors and our friends talk about the movies we watch during the holiday season, holiday-related or otherwise.
Today's pick comes from local actor and producer Russell Wayne Groves (Lord Montagu, Intramural):
Reminiscing on my childhood I can't remember a Christmas without my entire family laughing at Chevy Chase. The physical humor coupled with his smoky hiss laugh is what the holidays were and are still made of.
It's very rare for a film to have immense re-watchability, but Christmas Vacation somehow exhibits that quality in bucketloads. I fondly remember in high school performing Chevy's monologue "Hap-Hap Happiest Christmas since Bing Crosby danced..." in front of my drama class, probably to the dismay of my teacher.
Proudly I come from a family of plumbers and have a great appreciation for the craft, and with that said, leave you all with words of wisdom from Uncle Eddy: "Shitter was full." Merry Christmas and Happy Holidays.
Here's one of Debbie's favorite scenes from Christmas Vacation:
Related: Christmas Vacation is quite the favorite in the Austin film community. David Hartstein wrote about Christmas Vacation in 2011 and Jarod Neece selected this film as a favorite in 2013.
Where to watch: Available at Vulcan Video's north location, and also streaming on Amazon Instant Video.