Holiday Favorites 2014: Jennifer Harlow and Mark Reeb Head for 'Home' and 'Rent'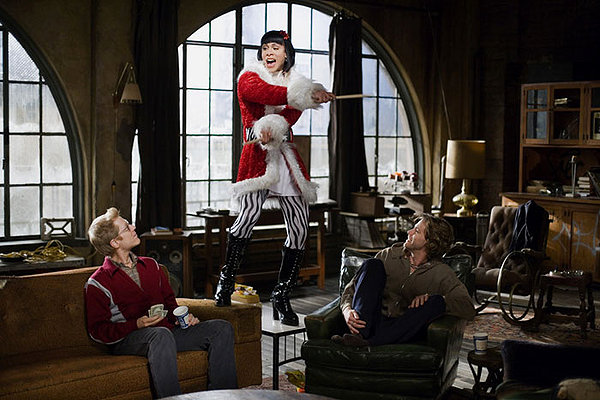 Welcome to Holiday Favorites, a series in which Slackerwood contributors and our friends talk about the movies we watch during the holiday season, holiday-related or otherwise.
Today's Holiday Favorites are from a couple active in the Austin film community. Filmmaker Jennifer Harlow's most recent movie, the feature The Sideways Light (my review, my interview), premiered at the Austin Film Festival in October. Her husband, actor Mark Reeb, has appeared in a number of local films, including The Overbrook Brothers, Eve of Understanding and the short Happy Voodoo ... as well as The Sideways Light.
From Jennifer Harlow:
There are lots of movies I watch every year at Christmas: Love Actually, the Lord of the Rings trilogy, Harold and Kumar. Here I make my case for Christopher Columbus's Rent as the best Christmas movie ever, or "Jesse L. Martin Jesse L. Martin Jesse L. Martin."
"December 24, 9 pm, Eastern Standard Time. From here on in, I shoot without a script." Thus begins the story of Mark, Roger, Mimi, Maureen, Joanne, Tom (Jesse L. Martin!!!) and Angel. These friends and lovers, artists all, are trying to survive in New York's East Village in the face of drug addiction, AIDS and poverty. They struggle with being an artist versus selling out, lack of inspiration, and fear of attachment, loss and death. Their mantra at a support group meeting has long been a favorite quote.
"There's only us, there's only this
Forget regret, or life is yours to miss
No other road, no other way.
No day but today."
Stephen Chbosky (Perks of Being a Wallflower) adapted Jonathan Larson's book beautifully. He turned some of the sprechstimme into plain spoken word, which I appreciate in a musical where most everything is sung. Sometimes people should just say things, even in a musical.
Rent was first seen by audiences in 1994. The East Village was still a seedy place. There were no cell phones, no internet. Jonathan Larson's story, loosely based on La Boheme, captures the essence of old NYC, the one I missed, before Starbucks and banks on every corner, before the bohemians took refuge in outer boroughs, or simply conformed.
So why is this a great Christmas movie? Because at the end of the year we look back on what we've done and mentally prepare for another year. These words are true and still hit home for me.
"525,600 minutes
How do you measure a year?
How about love?
Measure your life in love."
And isn't that what Christmas is supposed to remind us anyway?
Where to watch: You can stream Rent through Netflix, and Vulcan Video has it on DVD and BluRay.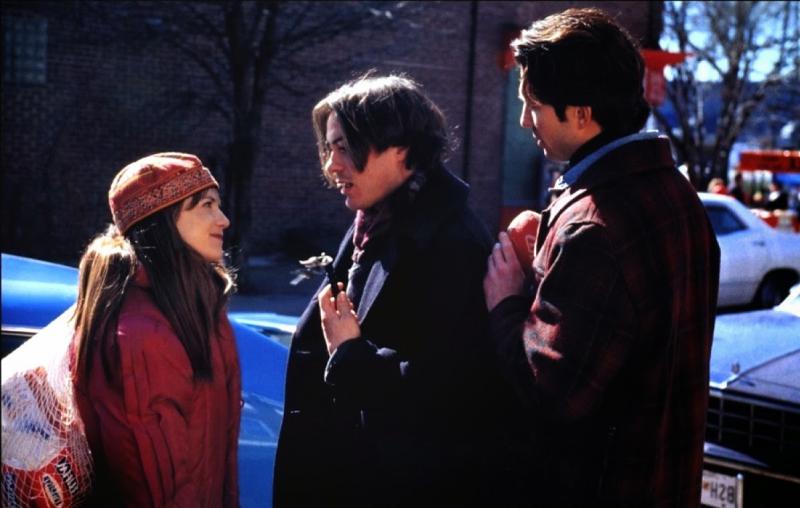 From actor Mark Reeb:
I have a very traditional pick: Directed by Jodie Foster, 1995, Home for the Holidays.
I love this film because it captures the anguish of being forced to spend time with your family. It is an actor/dialogue driven film featuring an ensemble including:
Holly Hunter
Robert Downey Jr.
Anne Bancroft
Charles Durning
Austin Pendleton
Cynthia Stevenson
Dylan McDermott
even Steve Guttenberg (he's actually great in this film)
Geraldine Chaplin (Charlie's daughter) steals the show as well
oh, a very young Claire Danes won awards for her performance as well
For some reason, I don't know a lot of people who have seen this film, or maybe they just never talk about it. It's funny and wonderful and it captures the angst of the holidays.
Where to watch: Vulcan Video has Home for the Holidays on DVD.