AFF Review: The Sideways Light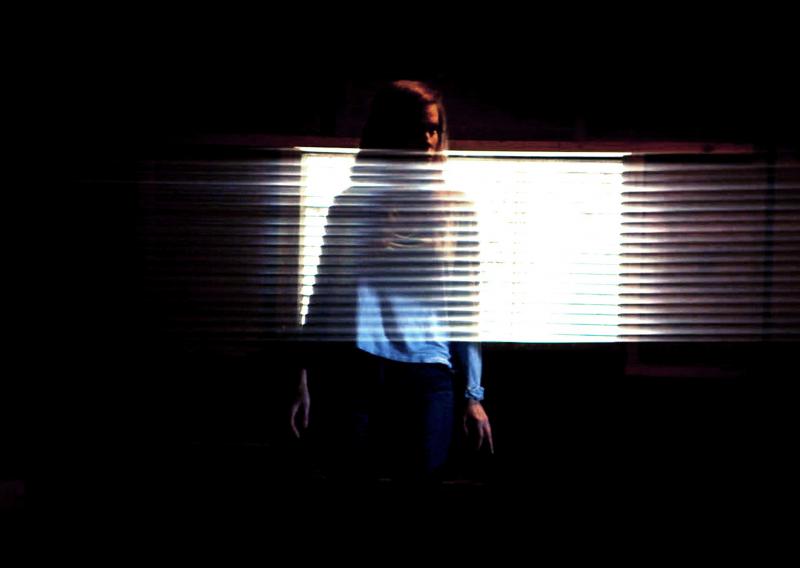 Last Sunday, after a day at Austin Film Festival packed with a lackluster panel, a surprisingly well-done foreign shorts program, and the screening of a Reese Witherspoon film I've been keen to see for months, I closed the evening with The Sideways Light at the Alamo Drafthouse Village. The thriller was a chilling cap to the night.
In her large house, sextuagenarian Ruth (Annalee Jefferies, Ain't Them Bodies Saints, The Girl) putters around and talks to herself (or so we and her daughter assume). Worried about her ailing mother, Lily (Lindsay Burdge, A Teacher, Frances Ha) has moved back home for the interim. Daughter Lily uneasily slips into the role of caretaker as her mom becomes more childlike. She takes breaks offered by her brother Sam (Mark Reeb, Eve of Understanding, Sun Don't Shine) to visit and flirt with bar owner Aidan (Matthew Newton, Queen of the Damned, Farscape).
Ruth has been diagnosed with early-onset Alzheimer's, but that's not all she's dealing with. She hates to leave the house because "they look after me." Lily comes to realize who "they" are as the film progresses.
As the title suggests, light factors into much of this film. Sunlight glares through the house's large windows as mother and daughter talk. Light from a hall fixture keeps Ruth from sleeping in the complete darkness. Vintage light fixtures show up throughout, by bedsides and elsewhere. After the screening, director Jennifer Harlow said the Texas Film Commission helped her locate the house, which seems almost like another character in The Sideways Light. The score by Dallas composer Daniel Hart is full of stuttering strings that lend to the creepy feel of this ghost story.
Harlow's film leaves some questions unanswered -- like, how can Aidan's bar stay in business if Lily's his only customer? Newton and Burdge don't create many sparks onscreen; the scenes between Burdge and Jefferies are much stronger, as they act out the drama unfolding between the daughter and mom. The Sideways Light may not satisfy some viewers' scare desires, but for someone like me who is wary of frightening movies (I can just about handle psychological thrillers), this film is satisfyingly thrilling.
Austin/Texas connections: The Sideways Light was filmed in Bastrop. Director Harlow [my earlier interview with her] and her husband Mark Reeb live in Austin. Austin filmmaker Don Swaynos edited the film.