AFF 2014: Jennifer Harlow, 'The Sideways Light'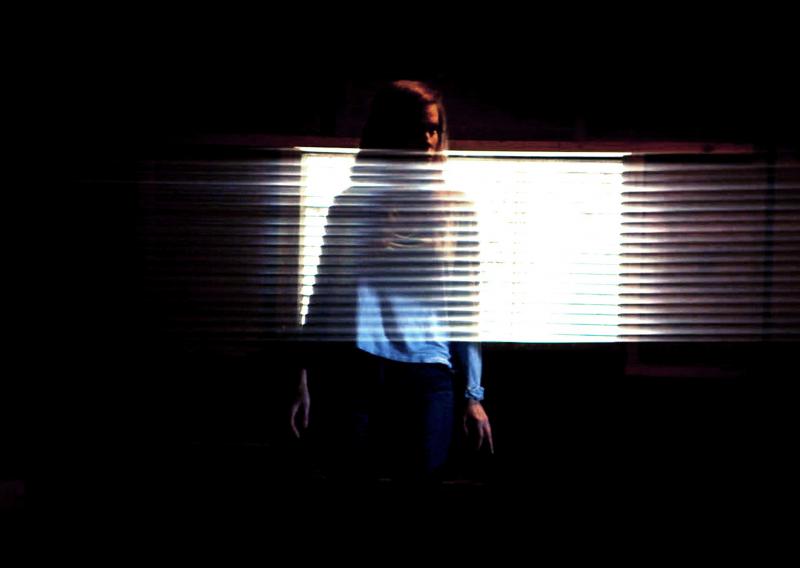 The haunting events that occur while a young woman cares for her ill mother are the basis for thriller The Sideways Light. The dramatic feature is Austin writer/director/producer Jennifer Harlow's first full-length film, and screens as part of the Dark Matters content at Austin Film Festival. Before the fest kicks off, Harlow chatted with me via email about her subject matter, directing while introverted, and finding the right cast.
Slackerwood: Why focus on these two women and their intimate conflict? What drew you to tell their story?

Jennifer Harlow: I knew I wanted to write a ghost story. I was hung up on the idea of being haunted by memories. What if I took those three words literally? Who would that happen to? Someone that is losing their memory, someone that lives in a place full of memories. What if Grandma handed down more than her rocking chair?
If people in compromised states of mind are more sensitive to the supernatural, then a dementia patient and her caregiver/daughter are prime victims. Pile on that the fact that women are afraid of turning into their mothers. That was territory I knew I could write about.
How did it feel to direct your first feature? Did you run into any unexpected challenges?

Harlow: It felt great. I learned so much and I want to do it again. There were challenges, but they weren't unexpected. I've been on enough film sets to know by now how incredibly crazy things can go. We had no major headaches. If there were, [producers] Jenny Goddard-Garcia and Mark Reeb put those fires out before I ever saw them.
My biggest personal challenge came simply from the fact that I'm an introvert. I get "peopled out" pretty quickly. Sometimes I forget to say things out loud. Like, "Action." [Cinematographer] Jay Keitel saved my butt every day. He is the same way -- kind of quiet -- and we would forget to say things out loud to each other. Luckily we were very much on the same wavelength and it worked. I could just give him a questioning glance, and he would nod and do what was in my head. So for an introverted director, I recommend finding a cinematographer who can read your mind.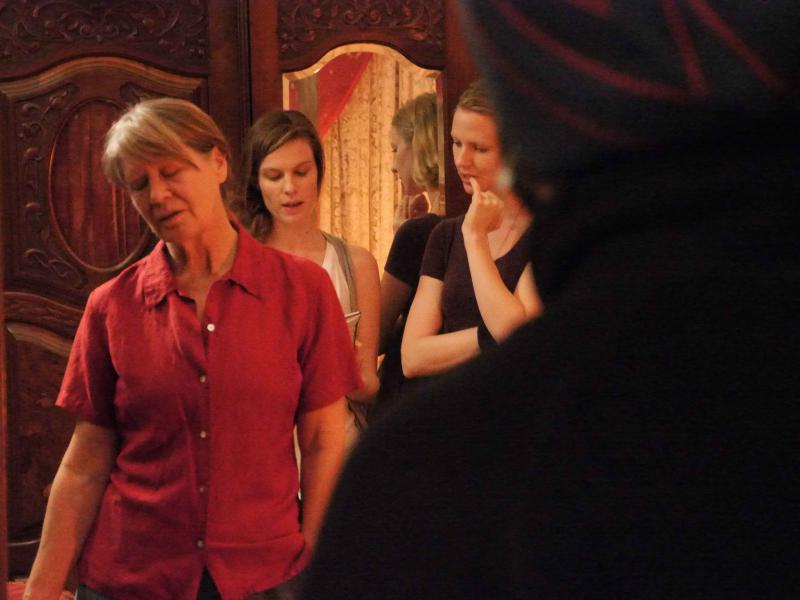 How did you cast the leads?

Harlow: I met Lindsay [Burdge] several months before casting her as Lily. She never auditioned, and I'd never seen her in anything. I know a lot of actors -- I'm married to one -- so at some point you can recognize whether someone has it or not. I just knew Lindsay could do it, and she was willing to take a leap of faith to work with me, too.
For Ruth, Vicky Boone put together a casting session for us. She brought in some really great actresses. Annalee is a pro. She nailed it, and we wanted to work with her. Matthew Newton has been my friend for several years, and was a cheerleader for this project from the moment I told him about it sitting on my back porch. Mark Reeb had no choice -- he's my husband and a producer of the film.
What are your hopes for/thoughts on the depiction of women in film?

Harlow: I hope more women take on the challenge of delivering a realistic and full portrayal of ourselves. I hope we stop identifying and defining ourselves by men's rules. I hope more women write and produce. About 20 talented, smart, kind and hardworking artists, men and women, worked to tell this story about two women. I hope I can get that group back together to tell the next story, and that together we can find some truth and move some hearts.
The Sideways Light screens at AFF on Thurs, Oct. 23 at 7:30 pm at the Texas History Museum IMAX Theatre and Sun, Oct. 26 at 10 pm at Alamo Drafthouse Village, with Harlow, Burdge and others in attendance. You can view the trailer on Vimeo.